Get ready to embark on a thrilling Dinosaur Ice Rescue Mission with this easy to make Ice Sensory Play experience for the kids! Kids will have lots of fun freeing their beloved little plastic dinosaurs trapped within the ice. Perfect for outdoor play time that will keep them cool this summer!
Supplies needed for a Dinosaur Ice Rescue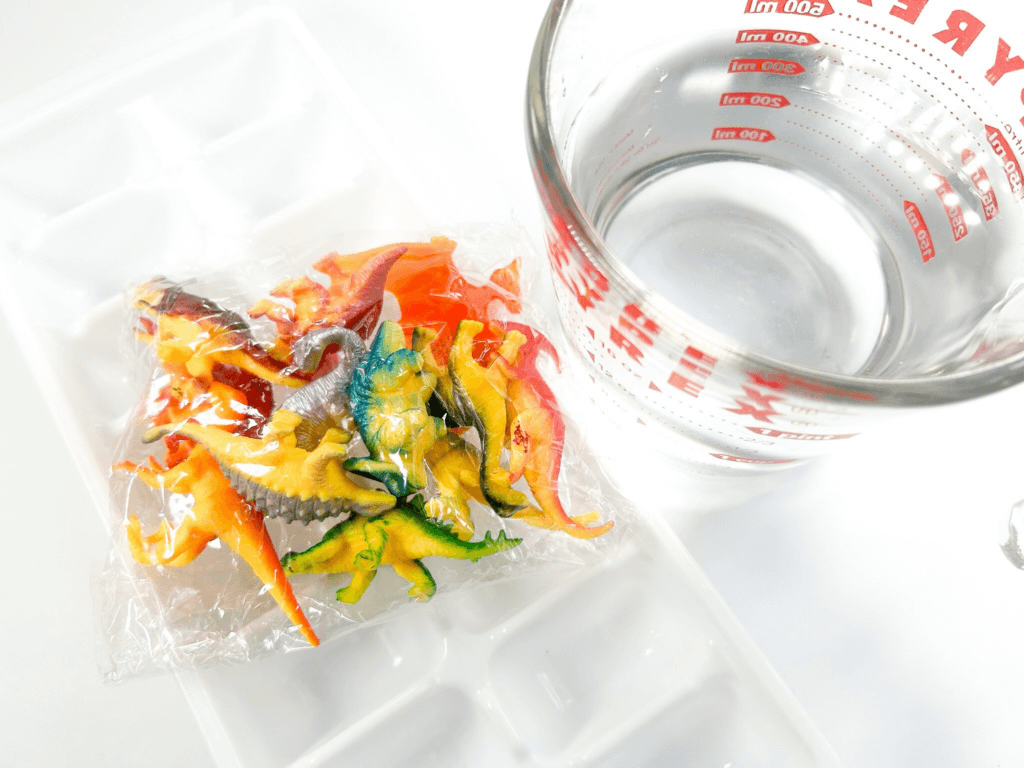 How do you make this Dino Rescue Ice Sensory Play?
Place one dinosaur in each section of the ice tray.
You can allow for some of the dinosaur like the tail to stick out a bit. This makes it easier so that the child had something to hold onto as they work the dinosaur out of the ice.
Fill the ice tray with water.
Place in the freezer until frozen.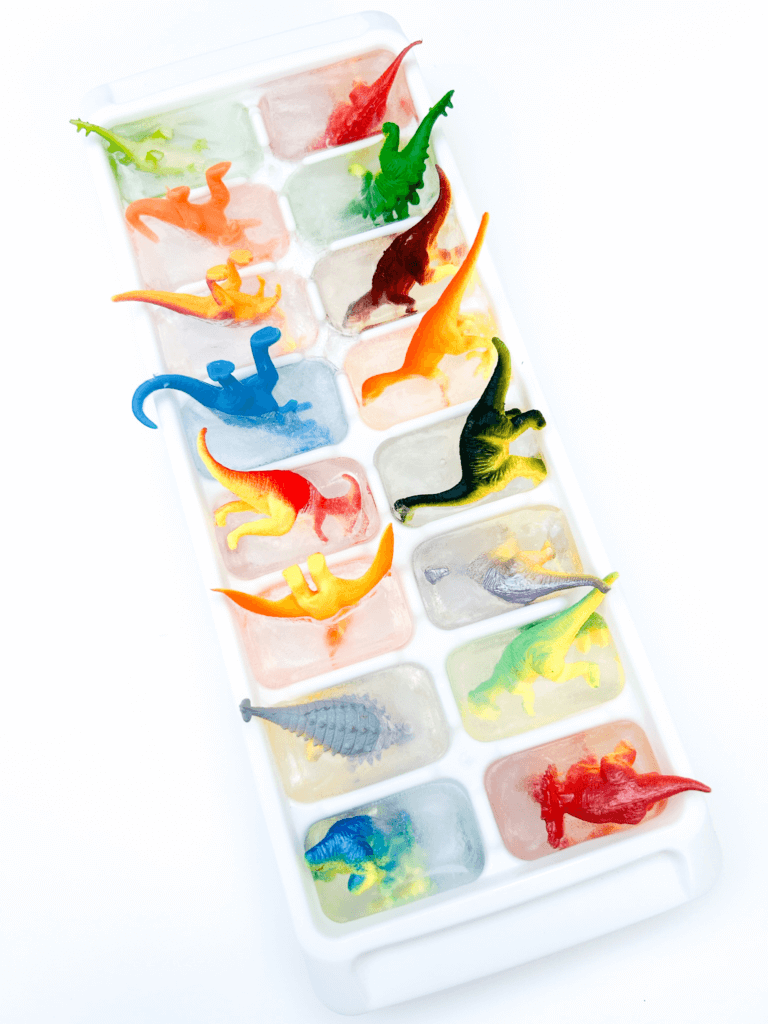 When they're hard and ready, remove from the freezer.
Place the frozen dinosaur ice cubes into a bin.
How to play with this Dinosaur Ice Rescue sensory play?
This is a great activity to do outside during a sunny day!
There's a few ways your child can try to remove the dinosaurs.
Drop the ice cubes from a higher distance to break the ice.
Use wooden or toy hammers to break the ice.
Get a small bowl of salt and sprinkle it on the ice to aid in melting.
Use just plain water in eye droppers to help melt the ice.
More Dinosaur Fun
More Sensory Fun
Here are some more sensory activities you can try:
More Kids Fun
Here's more ideas for kids to have fun:
Come Join Us!
Liked this article and want more? Follow along on Instagram, Facebook, Twitter, Pinterest, TikTok, and YouTube!
Come over and join us on Facebook in the group Recipes, Crafts, and more with TipToe Fairy or Sewing and Crafting with The TipToe Fairy!
Visit Our Other Blogs!