This post contains affiliate links. We make a small commission if you make a purchase through these links.
Originally, this Bubblegum Budge was made with Duncan Hines Flavor Creations. It was a powdered flavoring they had for frosting and cakes. I used to use it all the time. But, they phased it out a few years ago, so now when I make Bubblegum Fudge, I use LorAnn flavor oils and pink food coloring gel.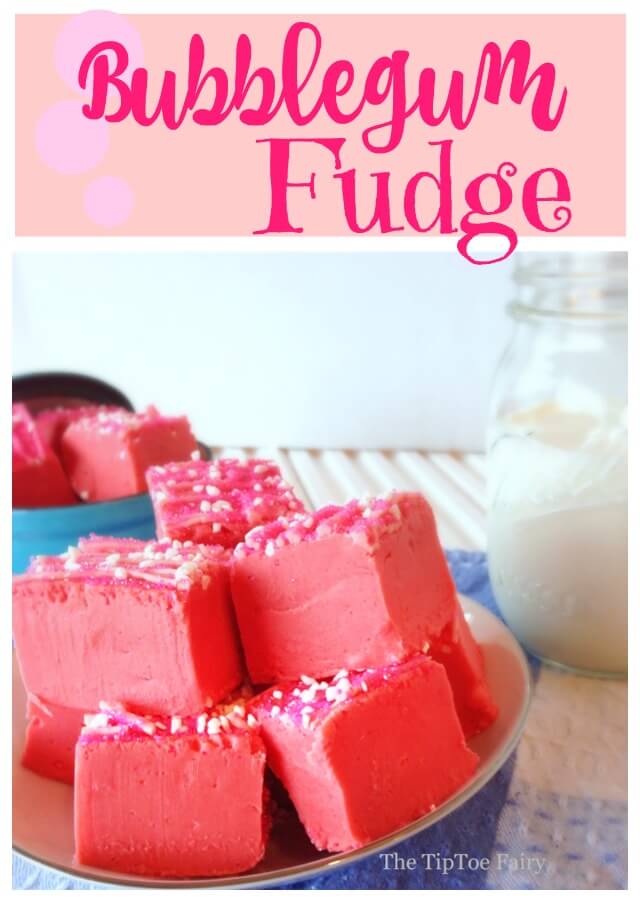 I love to make crazy flavors for food like bubble gum and cotton candy. This fudge tastes just like bubblegum when you pop it in your mouth. My kids love it and frequently beg for me to make this treat. It's very rich, so once piece is more than enough. And, you'll want to wash it down with a big glass of cold milk.