Do your kids love dinosaurs? Come download this free kids printable Dinosaur Puzzle Pack full of fun dinosaur puzzles, facts, and jokes, too!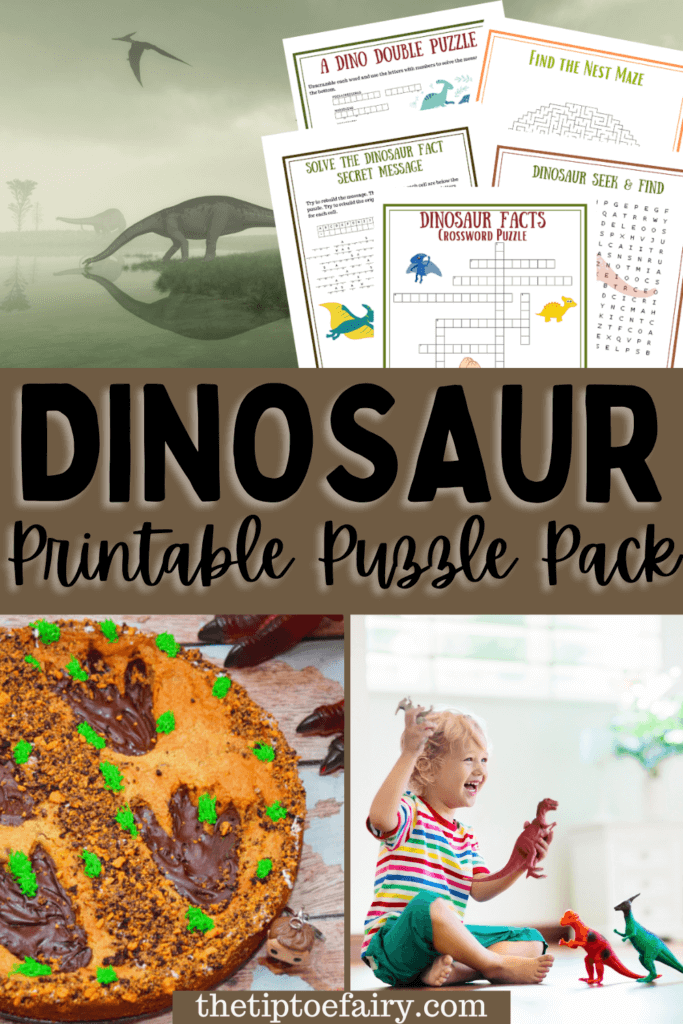 Do your kids love these types of puzzles? I have always loved these puzzles, since I was a kid. I would race through a seek n find as fast as I could as a kid. In 3rd grade, our teacher would give a free ice cream coupon for the cafeteria to whoever finished the seek n find first, and 95% of the time it would be me.
Now I love making these themed puzzles for my own kids who love these puzzles as much as I do.
What worksheets are included in this Dinosaur Puzzle Pack?
We've got five fun puzzles included in this packet. Plus, the answers are all included as well.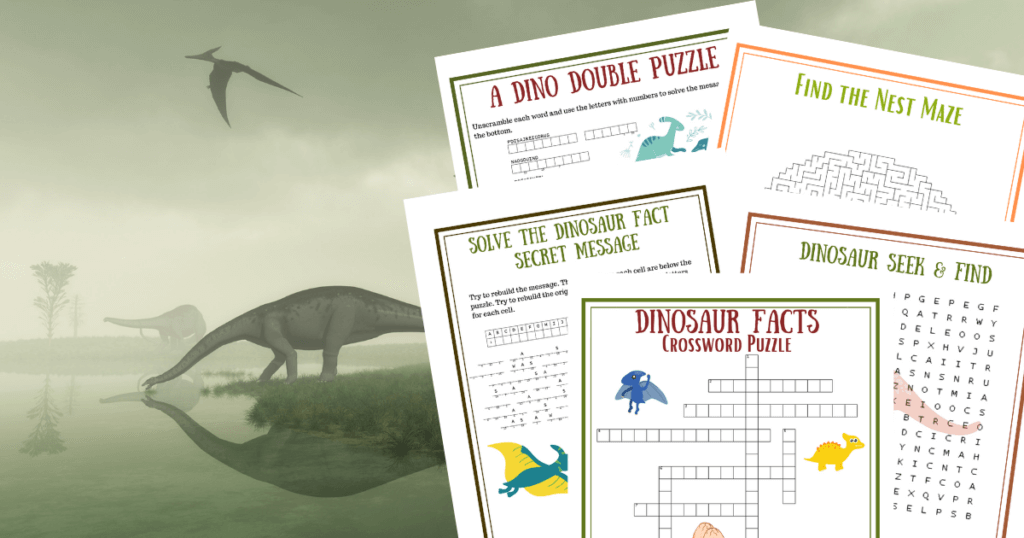 Dinosaur Facts Crossword puzzle
Solve the Dinosaur Fact Secret Message
Dinosaur Seek n Find
Find the Dinosaur Nest Maze
A Dino Double Puzzle
Download this free kids printable Dinosaur puzzle pack for kids!
More Dinosaur Fun
Looking for more Dino Fun? Check out these fun things to do together!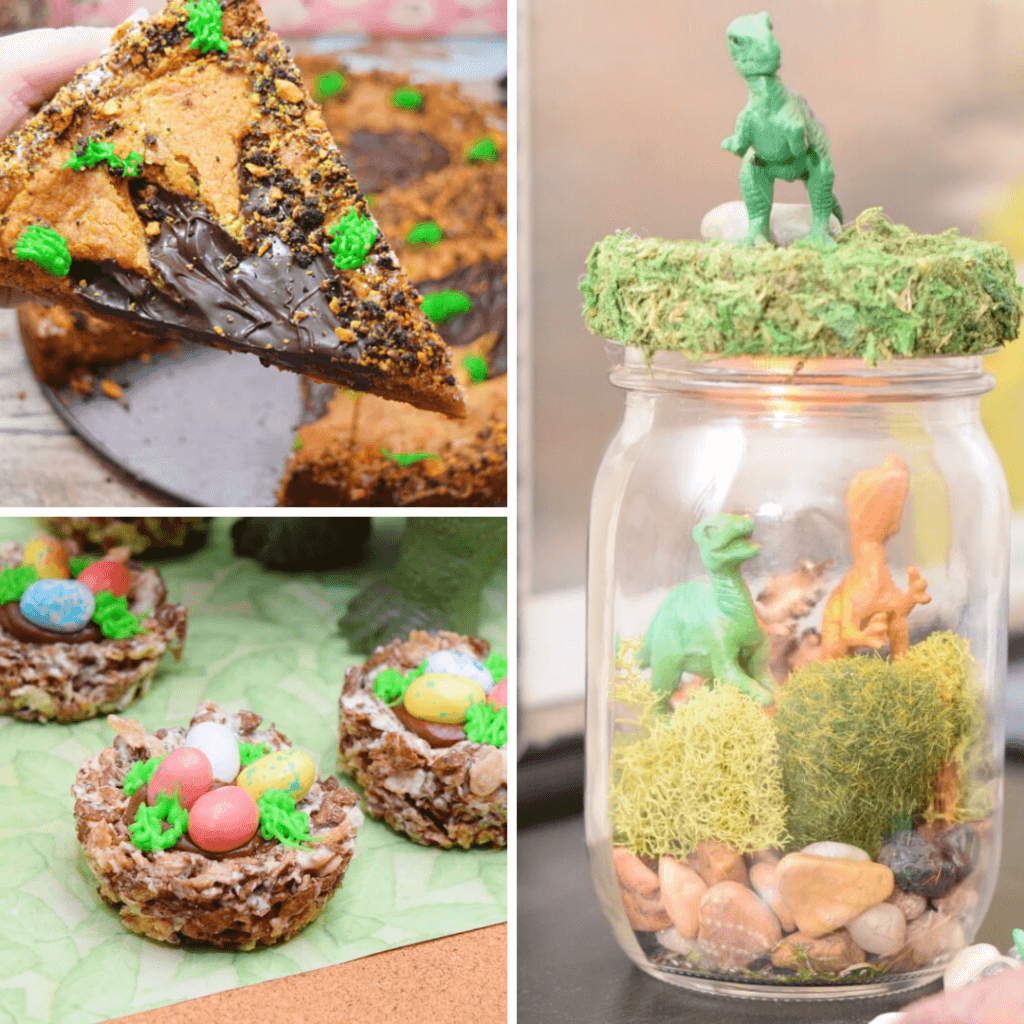 Looking for more Printable Fun?
Need some more things to keep everyone busy? Check out these: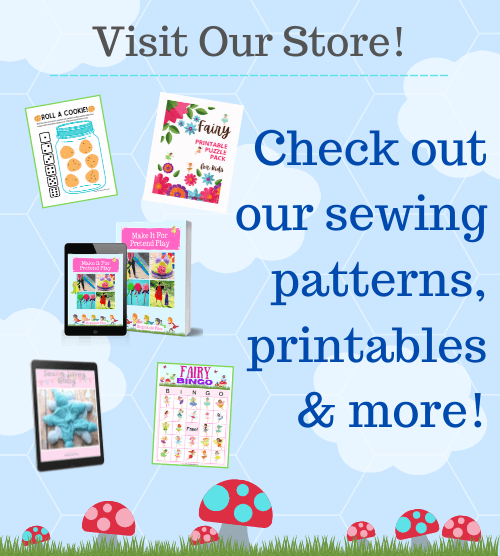 Come Join Us!
Liked this article and want more? Follow along on Instagram, Facebook, Twitter, Pinterest, TikTok, and YouTube!
Come over and join us on Facebook in the group Recipes, Crafts, and more with TipToe Fairy or Sewing and Crafting with The TipToe Fairy!
Visit Our Other Blogs!