My 4 year old LOVES this Preschool Grocery Store Printable Game. She's been playing it for days. Your little one will love this game! This post contains affiliate links.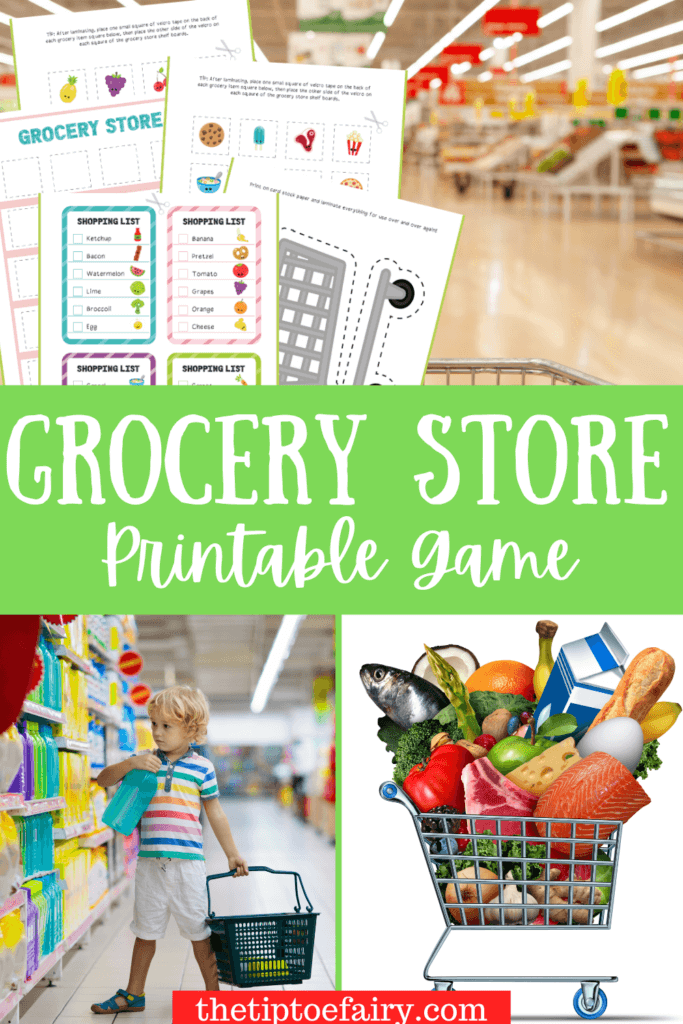 It's a fun little learning tool to teach them all kinds of things from healthy food choices to a little bit of learning to read. It's a great way to stimulate their little brains in a new way.
Get the Files
What do you need to play the Preschool Grocery Store Printable Game?
You will need some sticky velcro dots. I found 20-packs at Dollar Tree and used 3 packages.
While it's not needed, I definitely recommend laminating the game so it will last longer. I bought one of these Scotch laminators a few years ago, and I use it so much for so many things from homeschooling to craft projects. I also have this 100 pack of laminator pouches. It will last a long time.
How do you play Preschool Grocery Store Printable Game?
Check out this video:
If you have a laminator, I recommend laminating everything first and then cutting it all out.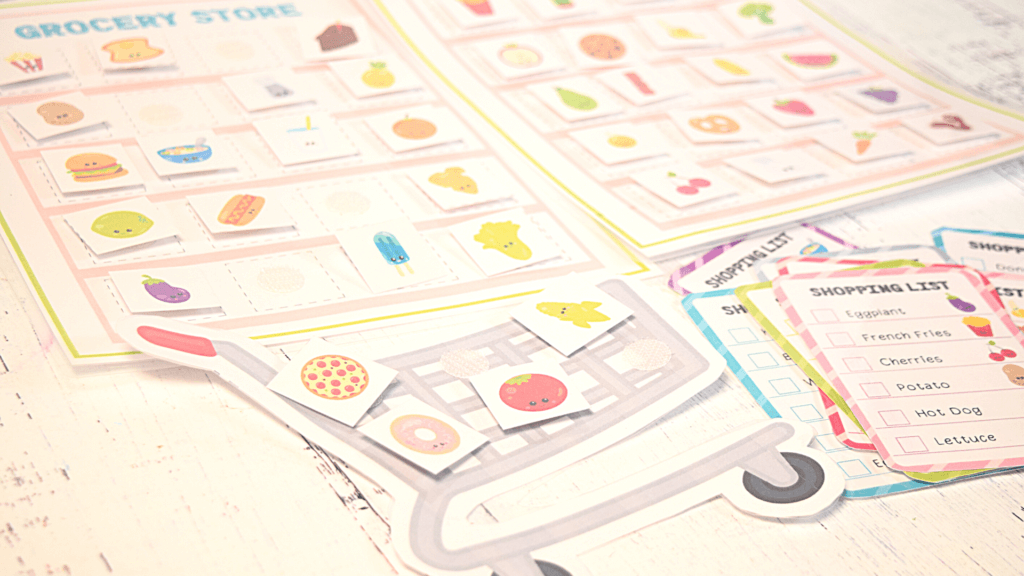 First, cut out the grocery cart and add six velcro sticky dots to the front of it to collect your groceries. (Make sure you put the velcro part that will stick to the ones you put on the pack of the fruit.)
Second, cut out the shopping lists.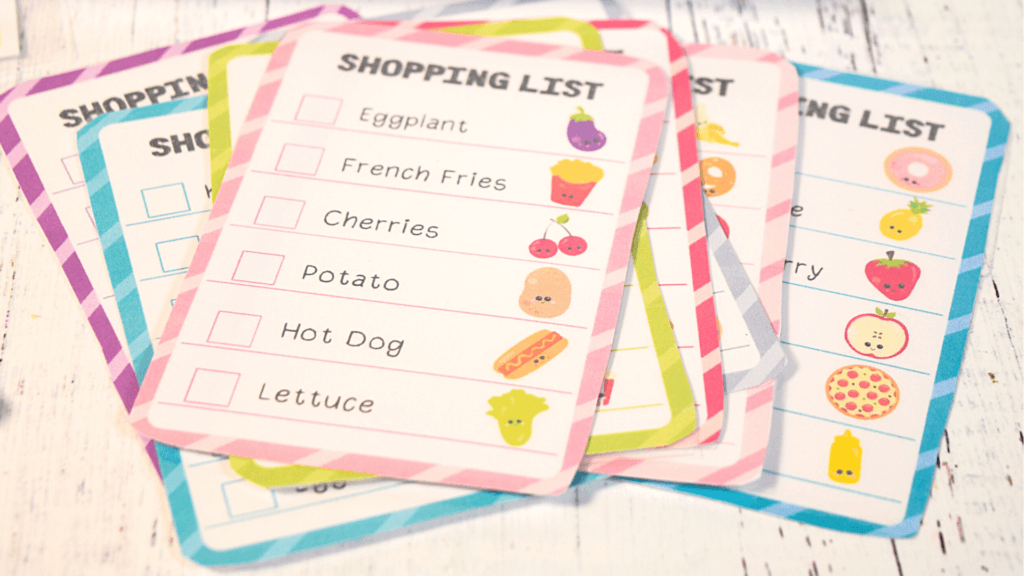 Third, cut out all the little foods.
Add sticky velcro dots to both grocery store shelves pages. Then, add the opposite sticky velcro dots (so they'll stick) to the back of the foods.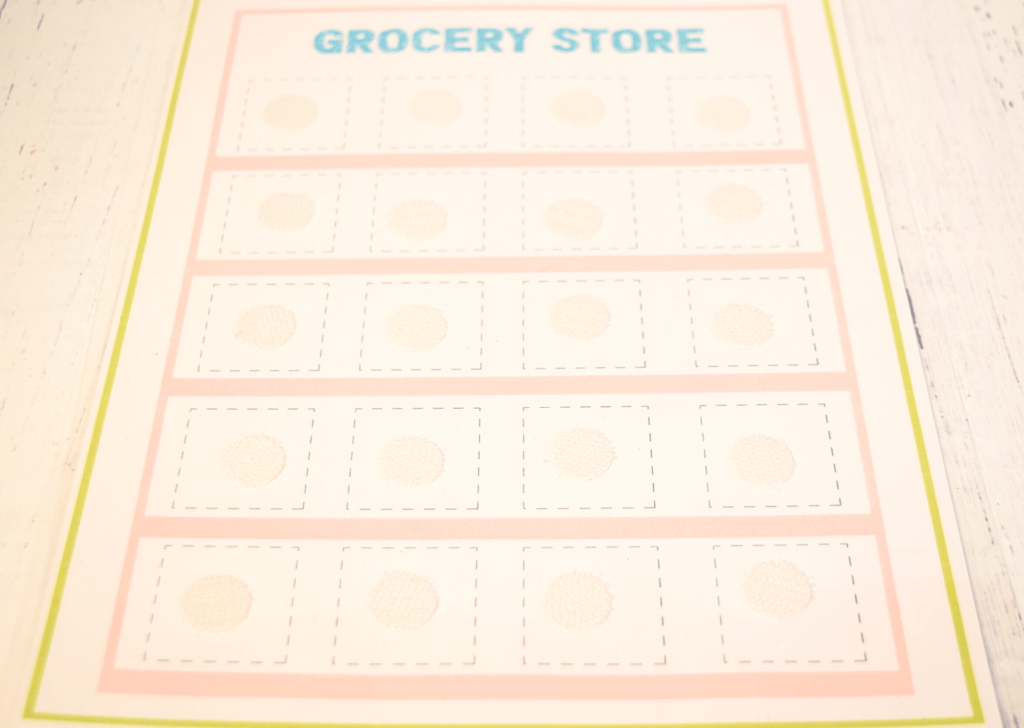 Now it's time to play!
Have your child choose a shopping list and let them find the foods and add to their shopping cart.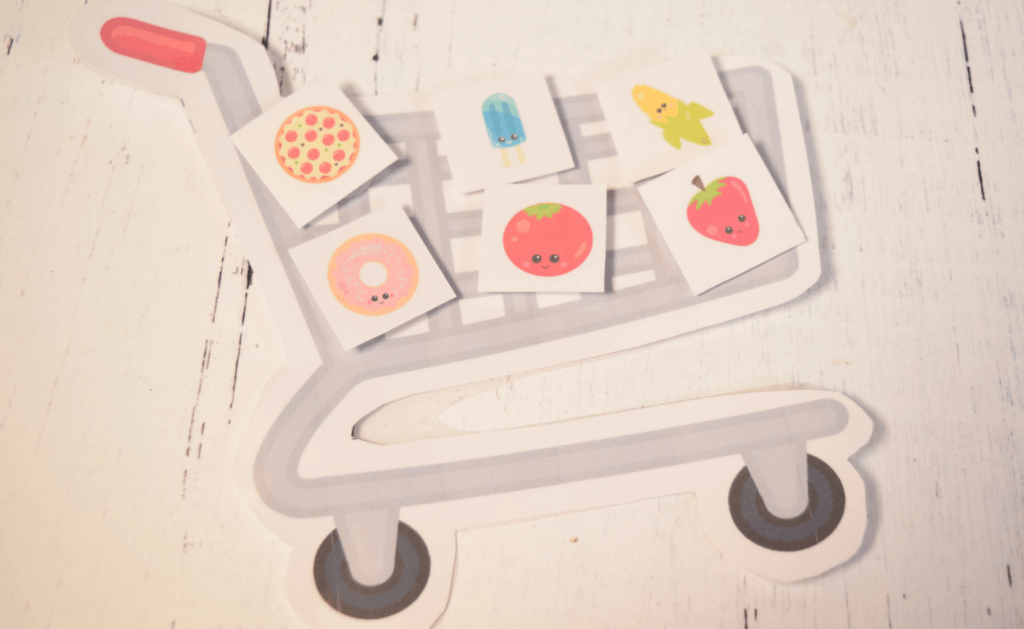 You could print a second grocery cart and have two children play at the same time. Just make sure their shopping lists don't overlap with the same foods.
Have fun!
Looking for more preschool activities?
Here's a few I think you'll love!
Come Join Us!
Come over and join us on Facebook in the group Recipes, Crafts, and more with TipToe Fairy or Sewing and Crafting with The TipToe Fairy!
Liked this article and want more? Follow along on Instagram, Facebook, Twitter, Pinterest, TikTok, and YouTube!
Visit Our Other Blogs!