My 5 year old loves to play pretend all the time, and I love encouraging it. She gets very into it and creates elaborate scenarios, which usually involve me creating printables like this totally fun Preschool Pretend Play Adopt a Pet Printables Kit. This post contains affiliate links.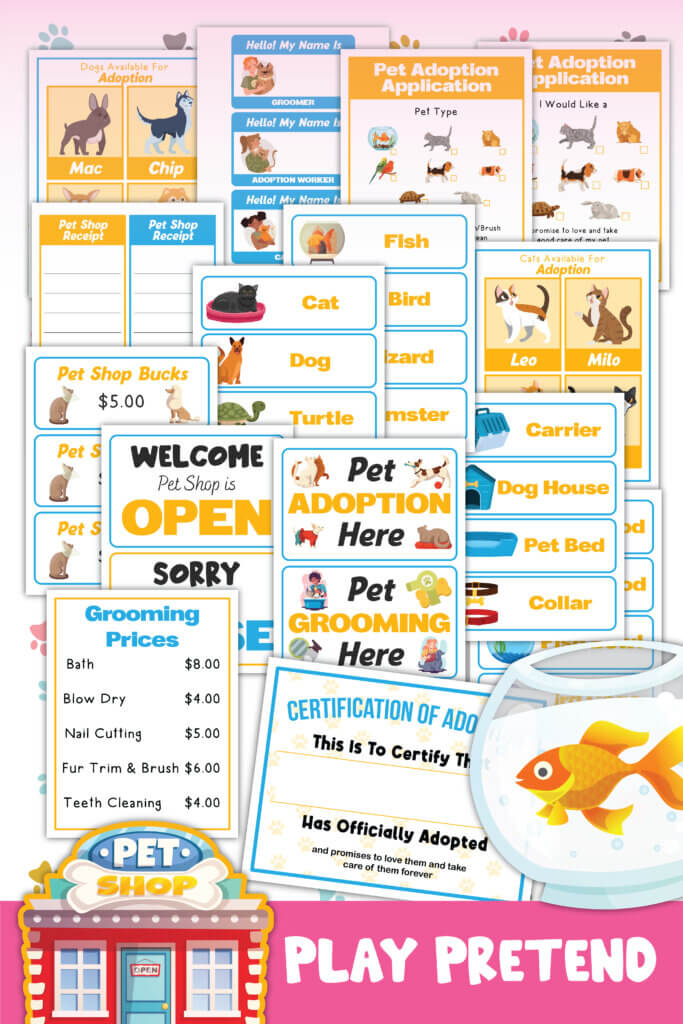 My 4 year old loves playing adopt a pet. She loves to collect stuffed animals, so she has a ton of dogs, cats, and other animals for adopting out.
I keep all the printables in a jumbo ziplock bag, which is how I keep all of our printable games like this.
What's included in this Pet Adoption Pretend Printable Kit?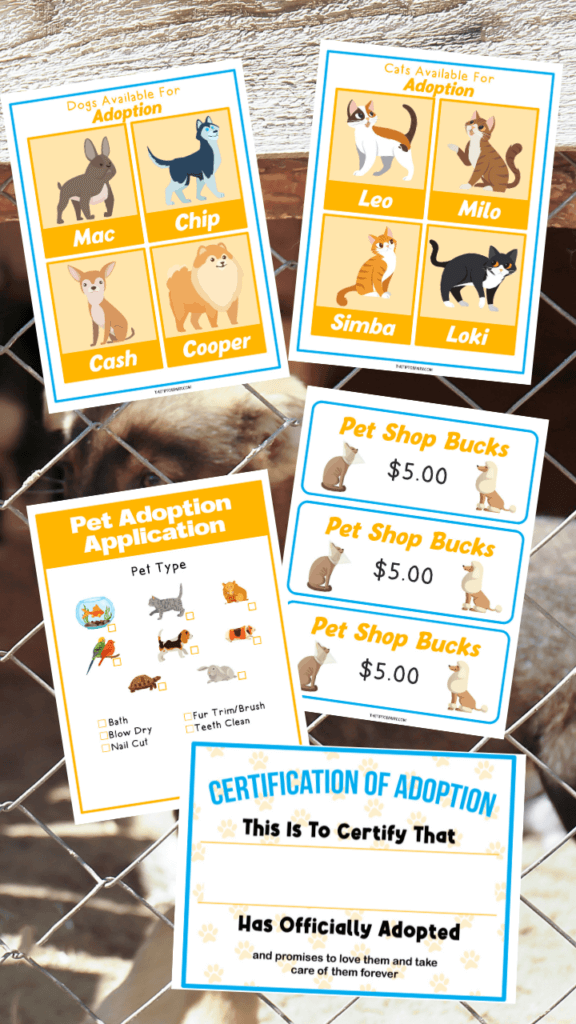 You get so much with 18 pages of fun! Here's what's included:
15 pages of fun from pet grooming signs to pet adoption signs, cards for different animals, and more!
There's also a grooming menu, pet bucks and receipts as well as cards for items to purchase for your pets.
Plus, there's a pet adoption certificate you can print out for each adopted pet.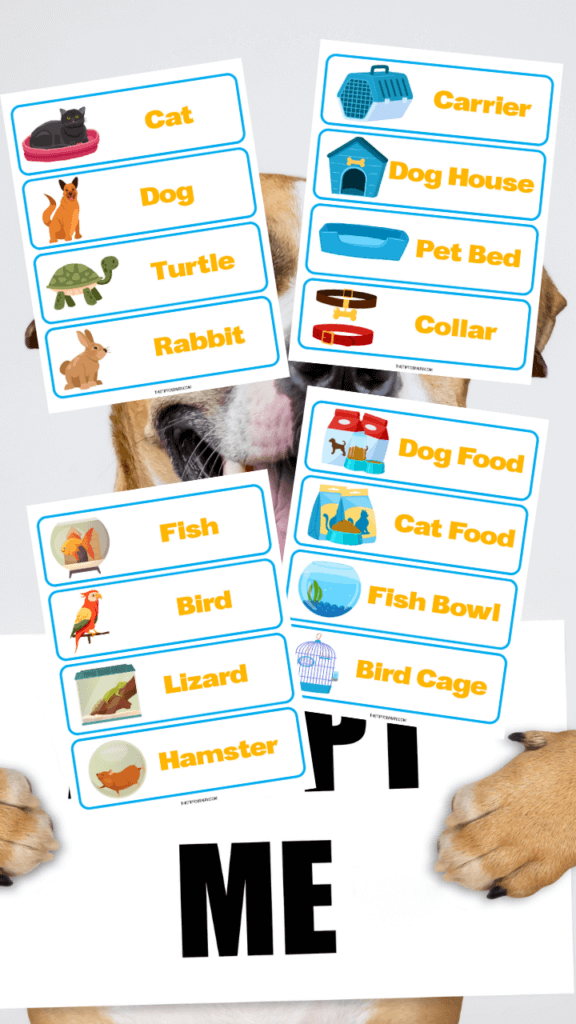 Download the Preschool Pretend Play Adopt a Pet Printables Kit
What do you need to play the Pretend Play Adopt a Pet Printables Kit?
You definitely need cardstock and scissors for printing and cutting out the bundle of printables.
While it's not required, I definitely recommend laminating everything e so it will last longer.
I bought one of these Scotch laminators a few years ago, and I use it so much for so many things from homeschooling to craft projects. I also have this 100 pack of laminator pouches. It will last a long time.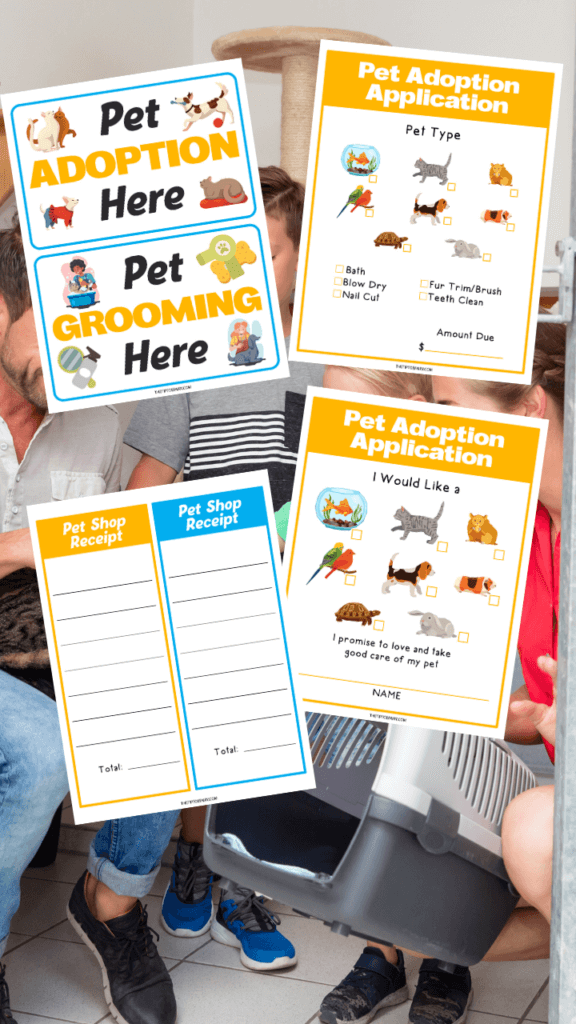 How do you play Preschool Pretend Play Adopt a Pet?
Once it's all cut out and laminated, let your child set up their adoption center with stuffed animals.
Then, let your kids be creative with their very own adoption center!
We set up everything up on our train table with a our chalkboard/paint easel to hold signs. Then, we used a bed tray to set up a play cash register. Stuffed animals were set up around the area
Have fun!
Looking for more preschool activities?
Here's a few I think you'll love!
Come Join Us!
Liked this article and want more? Follow along on Instagram, Facebook, Twitter, Pinterest, TikTok, and YouTube!
Come over and join us on Facebook in the group Recipes, Crafts, and more with TipToe Fairy or Sewing and Crafting with The TipToe Fairy!
Visit Our Other Blogs!