We've got more than 40 FREE Printables for Halloween – Halloween games, trivia, activities, party decorations, decor, and LOTS more! There's something for everyone in this HUGE Halloween printables collection!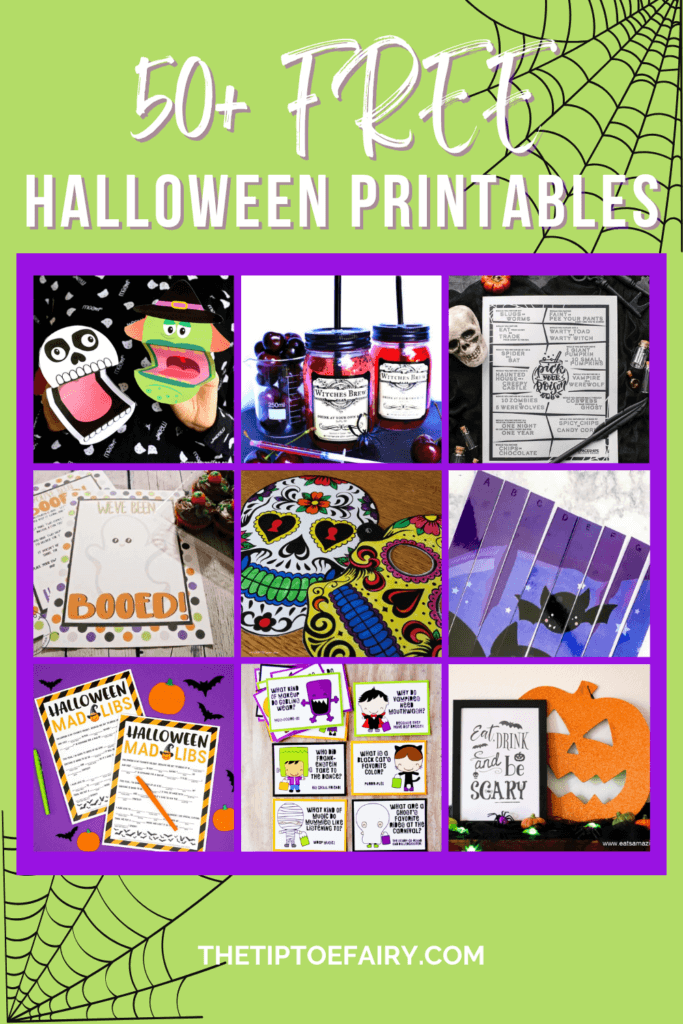 Can you believe Halloween is almost here? We have put together a huge collection of 40+ FREE Halloween printables just for you! We've got so much from bingo to trivia to scavenger hunts to puzzles and games and so much more! There are SO many fantastic Halloween printables in this bunch!
40+ FREE HALLOWEEN PRINTABLES
If you love Halloween as much as we do, there is so much more you can find here. Check out all our Halloween treats and eats, Halloween crafts and tutorials, and Halloween drinks.
40 + FREE Halloween Printables
Here are TONS of Freebie Halloween Printables from games to puzzles to decorations and more!
Come Join Us!
Liked this article and want more? Follow along on Instagram, Facebook, Twitter, Pinterest, TikTok, and YouTube!
Come over and join us on Facebook in the group Recipes, Crafts, and more with TipToe Fairy or Sewing and Crafting with The TipToe Fairy!
Visit Our Other Blogs!