This post has been written in partnership with Gameband. All opinions are 100% my own.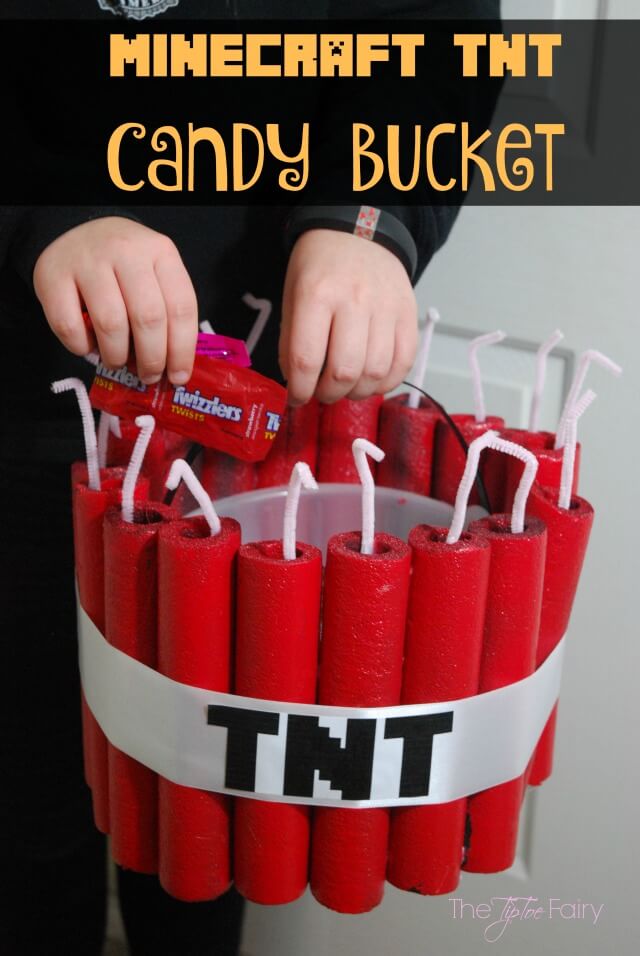 Minecraft is perfect to incorporate into your Halloween activities. From costumes to treats to accessories, there is so much to choose from! Today I have two quick tutorials to bring Minecraft into your Halloween. The first one is a TNT candy bucket!
Minecraft TNT Candy Bucket
Supplies
3 pieces of 1-inch x 6-ft self sealing foam pipe insulation
1 can of red spray paint
4 white pipe cleaners
candy bucket
2-inch piece of white ribbon, about a yard
hot glue gun
Directions
Measure the candy bucket with the pipe foam, and cut a piece that is about 2 inches taller than the candy bucket. Then, use that piece to measure against each piece you cut. And, you can cut this pipe insulation easily with just scissors.
Next, lay out all the cut pieces on an old box and spray paint them. This will take a few hours as you'll need to turn and paint a couple times.
Using a hot glue gun, place the pieces side by side as you attach them around the candy bucket until it's completely covered.
Cut each pipe cleaner into 4 pieces. Bend the tips to look like fuses and attach them the other end inside each piece of dynamite.
Take the ribbon and attach it using hot glue. I found it's best to attach it all the way around and glue it onto each piece of dynamite so it doesn't slip off.
Print off a small "TNT" sign and attach it to the ribbon with hot glue.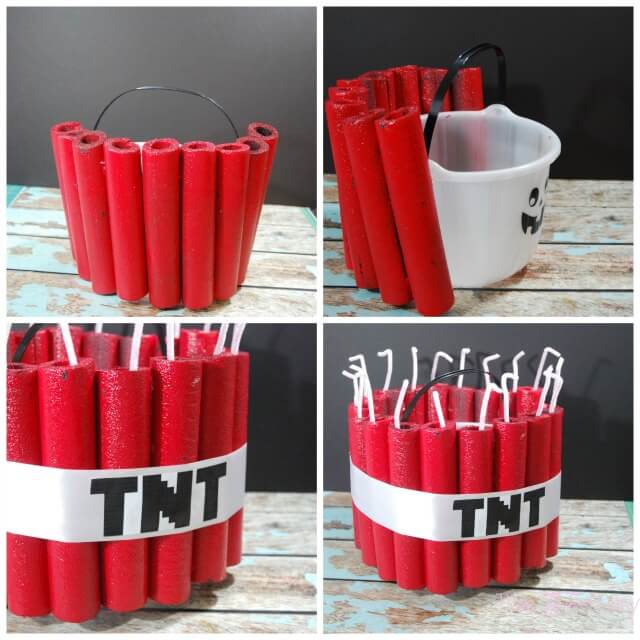 Creeper Jack o'lantern
Another easy Minecraft craft for Halloween is to create your own Creeper jack o'lantern. I thought it would work well with one of those black fake pumpkins. When I was buying the pipe insulation, I found these super bright green glow sticks that I thought would illuminate the Creeper's face. I thought it came out just perfect!
Here are the supplies you'll need:
black fake pumpkin
tool for carving pumpkin
2 heavy duty green glow sticks
Creeper face cutout guide HERE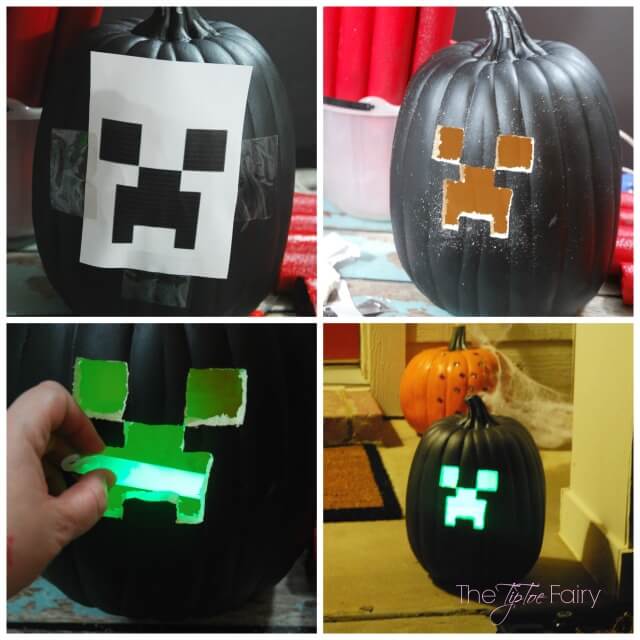 This is super simple. It took me less than five minutes from start to finish. First, tape the creeper cut out to the front of the pumpkin. Next, cut out the entire Creeper face of the pumpkin.
If you have a nail file or emery board, I like to file the edges of the cut out just to smooth them out. Then, activate the glow sticks and toss them in the mouth and set your Creeper Jack o'Lantern out on the porch!
Here's a few more Minecraft Halloween ideas:
Life Size Minecraft Skeleton Head
DIY Minecraft Creeper Treat or Treat Bags
DIY Enderman Costume with Lights
Have a Minecraft Halloween Party
Pixelated Trick or Treat Bucket
Minecraft Pumpkins and Veggies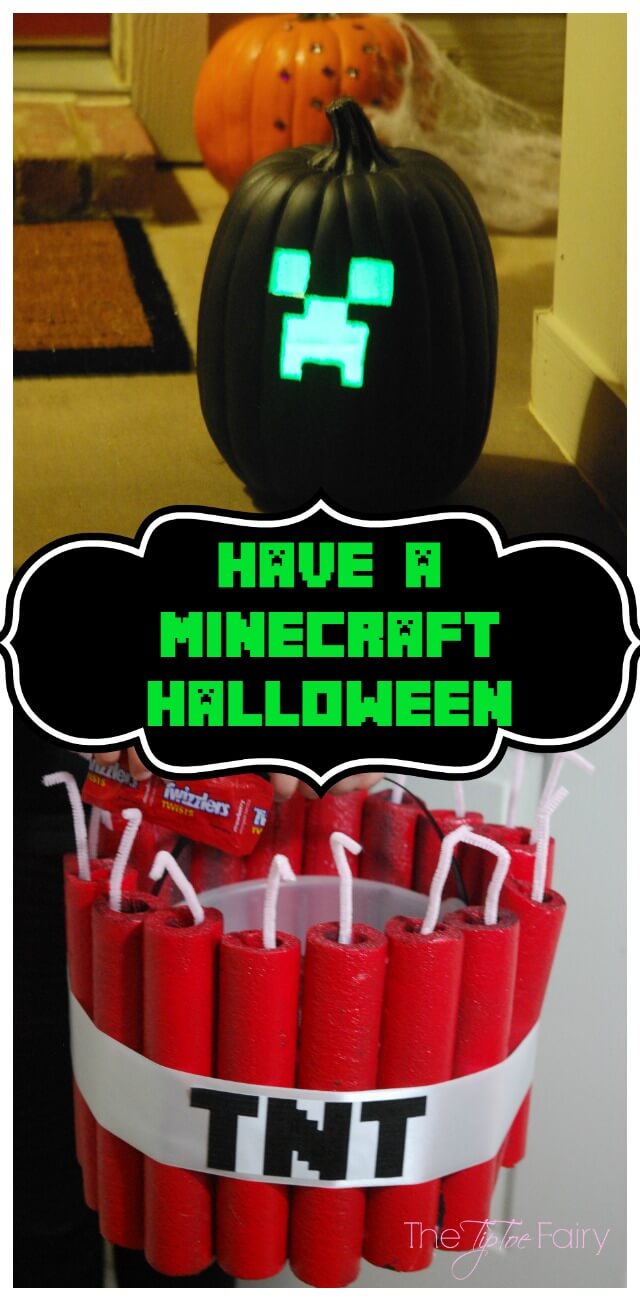 What Minecraft character would you like to be for Halloween?