Halloween isn't going to the be the usual fun and parties this year, but I've got some really fun Halloween free printable games and activities to keep the kids entertained if you have your own little party at home with just your family.
Or, these are great to do together over a party zoom call. This post contains affiliate links.
What Kids Halloween Printable Games are included?
There are four games included in this free printable download.
Haunted Halloween Maze
A Super Secret Message to Decode
Halloween Crossword Puzzle
A Haunted Halloween Word Search
Download the Kids Halloween Printable Games
Halloween Music Playlist
Set the mood for your little home party with the family and grab this Spotify playlist for some fun Halloween tunes. With teens you could even download our other game — Halloween Name That Tune to play with it!
More Halloween Games
Halloween Treats
Make some spooky delicious Halloween recipes. My favorite is the Monster Mash Cheesecake Bars. They are so fun and colorful and taste amazing! But, we've got so many more:
Get the Halloween Game eBook
Want all the Halloween games? Instantly download a 31-page Spooky Halloween Game eBook with all the fun games from The TipToe Fairy for just $4.97! You'll get: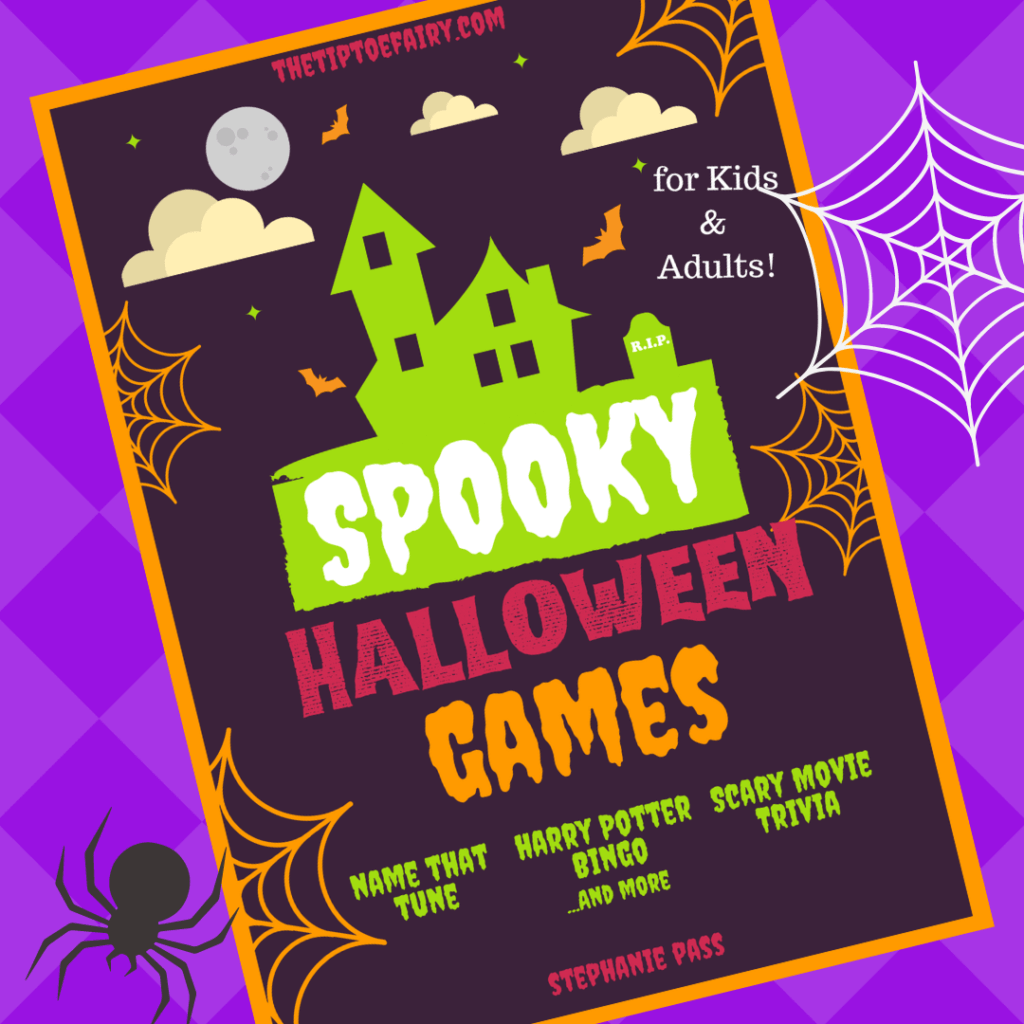 30 Days of Fall Fun
Halloween Scavenger Hunt
Halloween Treasure Hunt
5-pack of printables Halloween games – word search, crossword, maze, and secret messages!
Scary Movie Trivia Games for kids and adults
Halloween Pictionary
10 Harry Potter Movie Bingo Cards
Come Join Us!
Liked this article and want more? Follow along on Instagram, Facebook, Twitter, Pinterest, TikTok, and YouTube!
Come over and join us on Facebook in the group Recipes, Crafts, and more with TipToe Fairy or Sewing and Crafting with The TipToe Fairy!
Visit Our Other Blogs!