My family just loves bacon, but I hate cooking it on top of the stove. For years and years now, I cook bacon in the oven. It makes cooking bacon so much easier!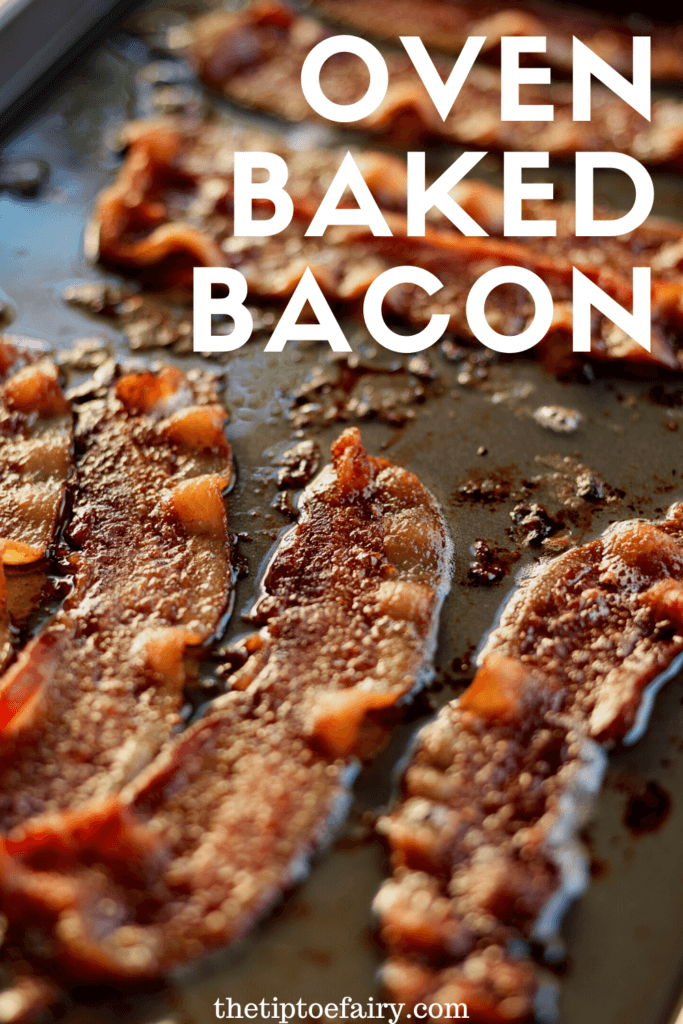 I have always hated to cook bacon on the stove top. It pops me or I end up spilling the bacon grease. Then, years ago I started cooking it in the oven and sometimes I even cook it in the microwave!
What do you need to cook bacon in the oven?
All you need is bacon and a sheet pan. That's it!
If you like to spice it up, you an also add seasonings like black pepper or red pepper flakes.
How do you cook bacon in the oven?
If you are using regular bacon, I recommend setting the oven to 375 degrees. The bacon should be ready in about 18-20 minutes.
If you're using thick-cut bacon, I recommend setting the oven to 400 F degrees because it takes a lot longer to cook.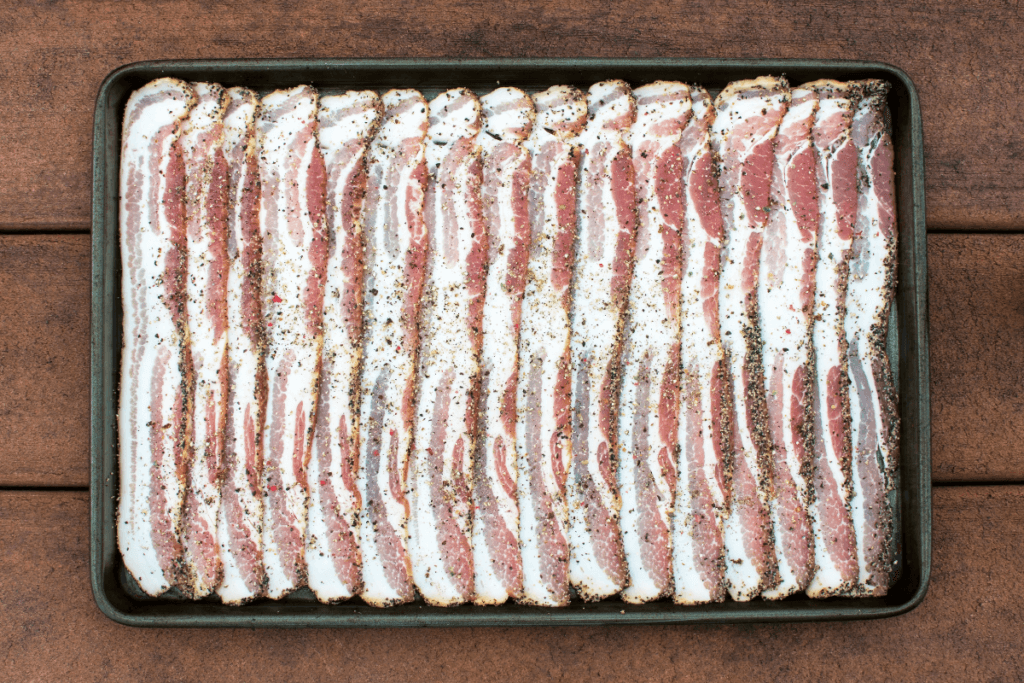 Lay out the bacon on the sheet pan, so it's spread out. Otherwise, the bacon will get stuck together.
Add seasoning if desired.
If you want easy cleanup, I recommend covering the sheet pan with foil because little bits of bacon get stuck all over the pan and can be quite annoying to clean.
When the bacon looks as crisp as you like it, remove it from the oven and use a fork or spatula to remove the bacon from the pan onto a plate covered in paper towels to soak up the grease.
How to save the bacon grease!
I use bacon grease to add flavoring to beans, so I always save my bacon grease and freeze it. I let the pan sit after I've removed the bacon until the grease has cooled.
Next, I scrape it all to one corner of the pan and carefully pour it into a ziplock bag.
Seal the ziplock bag and lay it flat in the freezer. Then, when you're ready to use some, just break a small piece of and add to your dish.
Recipes with Bacon
Breakfast Recipes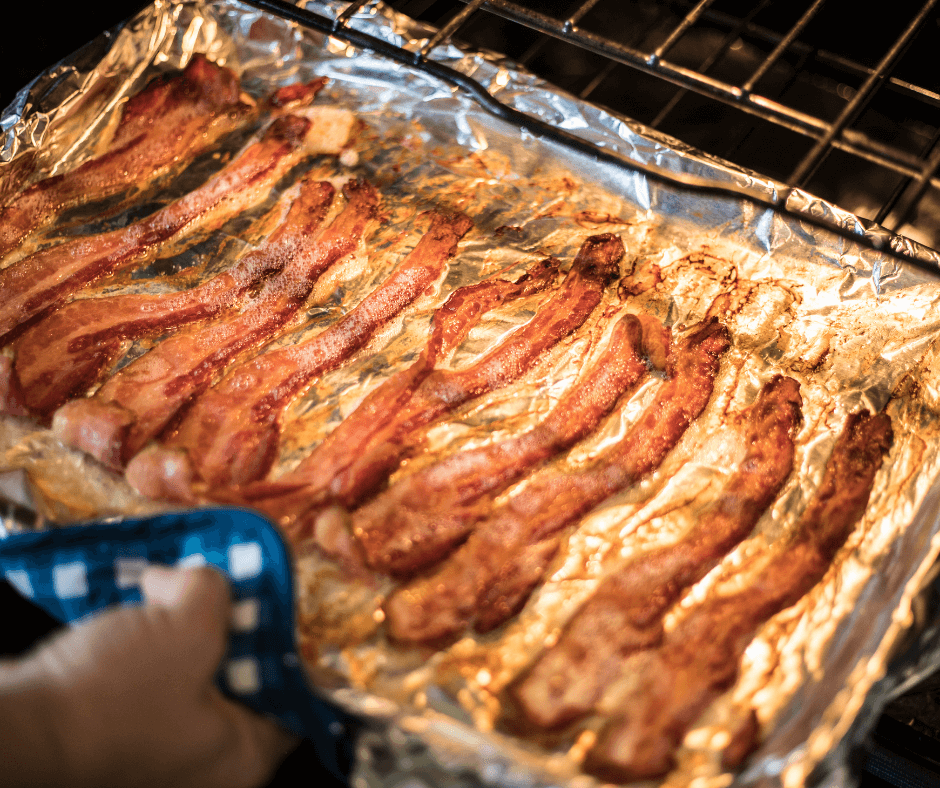 Yield:

12-16 pieces
The EASIEST way to Cook Bacon in the Oven
Nutrition Information:
Yield:

16
Serving Size:

2
Amount Per Serving:
Calories:

3
Total Fat:

0g
Saturated Fat:

0g
Trans Fat:

0g
Unsaturated Fat:

0g
Cholesterol:

1mg
Sodium:

12mg
Carbohydrates:

0g
Fiber:

0g
Sugar:

0g
Protein:

0g
Any nutritional information on thetiptoefairy.com should only be used as a general guideline. This information is provided as a courtesy and there is no guarantee that the information will be completely accurate.
Come Join Us!
Liked this article and want more? Follow along on Instagram, Facebook, Twitter, Pinterest, TikTok, and YouTube!
Come over and join us on Facebook in the group Recipes, Crafts, and more with TipToe Fairy or Sewing and Crafting with The TipToe Fairy!
Visit Our Other Blogs!