My youngest daughter is 3 years old and just loves magical things, so what better way to have some magical fun than a Fairy Scavenger Hunt! And, it's a great way to get off the screens and have fun outside.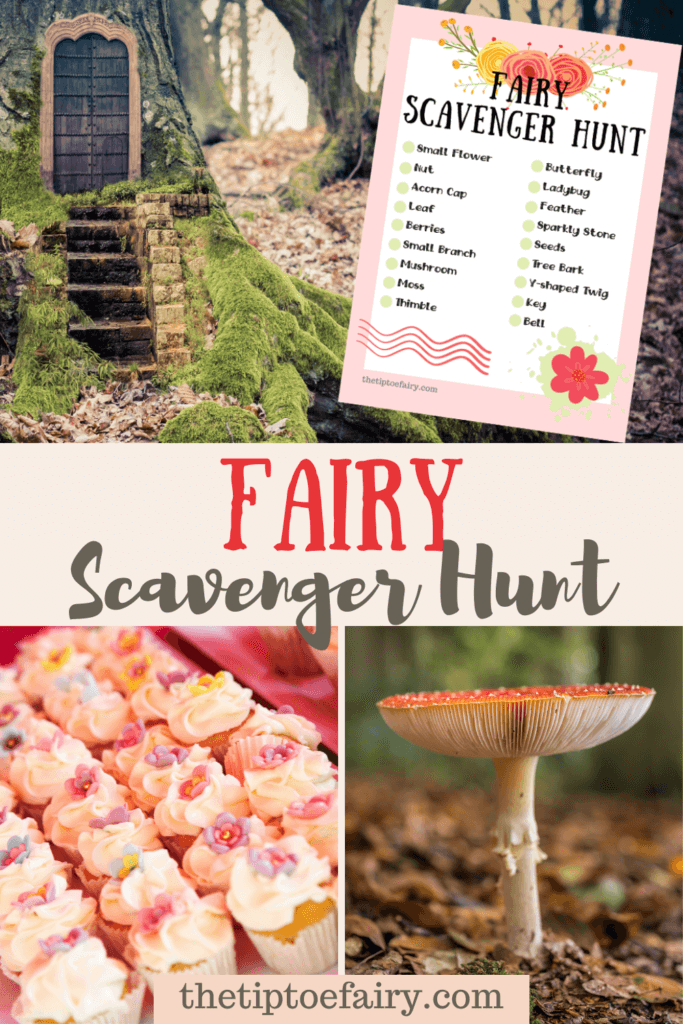 Doing an outdoor scavenger hunt like this fairy-themed one is also fun to do with friends. You can meet at the playground or the local park. It's an easy way to have some fun with friends outside in the spring weather while you're also doing some social distancing.
How do you have a Fairy Scavenger Hunt?
We walk around the neighborhood or head to a local park and do this scavenger hunt a couple of different ways — either check off the list or gather what you find.
For the checkoff version, I give each kid a pencil and the paper to check each item off the list.
For the gathering version, I put a pencil and the scavenger hunt in a gallon size ziplock bag, and then they gather the items they find and check off the list.
Whoever finishes first is the winner!
Download the Fairy Scavenger Hunt File
Fairy Music for the Ride or Walk
If you're headed out to a certain park or place for the Fairy Scavenger Hunt in the car, download this Fairy music playlist to set the mood for the kids!
More Fairy Fun
If you want to keep the fun going after the hunt, come home to some rainbow cheesecake bars or even these sprinkle and animal-cookie infused cheesecake bars. You could also play the Roll-a-Rainbow game or make Rainbow Marshmallow Paint for making fairy toast! You could also make Rainbow Cloud Twinkies or Unicorn Cupcakes, too!
Check out even more fairy ideas:
Want more fairy ideas to keep the fun going? Check out these 20 different fairy-themed ideas full of crafts, costumes, and food!