I was provided with free tickets to attend ICE with my family. All opinions are my own.
For the past 14 years the Gaylord Texan has put on a fun-filled ICE! exhibit. This year the theme is The Night Before Christmas.

We started our day with a breakfast/brunch with the Elf on the Shelf elves! Our whole family loved it, and they took time to take photos with everyone!
They have a HUGE ICE! exhibit that is full of all kinds of amazing carved ice designs. It is SUPER COLD! They do give you a jacket to wear, but I absolutely recommend you bring a hat, scarf, mittens, whatever to keep you warm because it is face-numbing cold! I don't want to reveal too much, so here's just a sneak preview.
It is a long winding exhibit that ends with slides made completely of ice. In the middle of the exhibit there is even a bar serving alcoholic drinks that is made completely of ice as well — including the tables!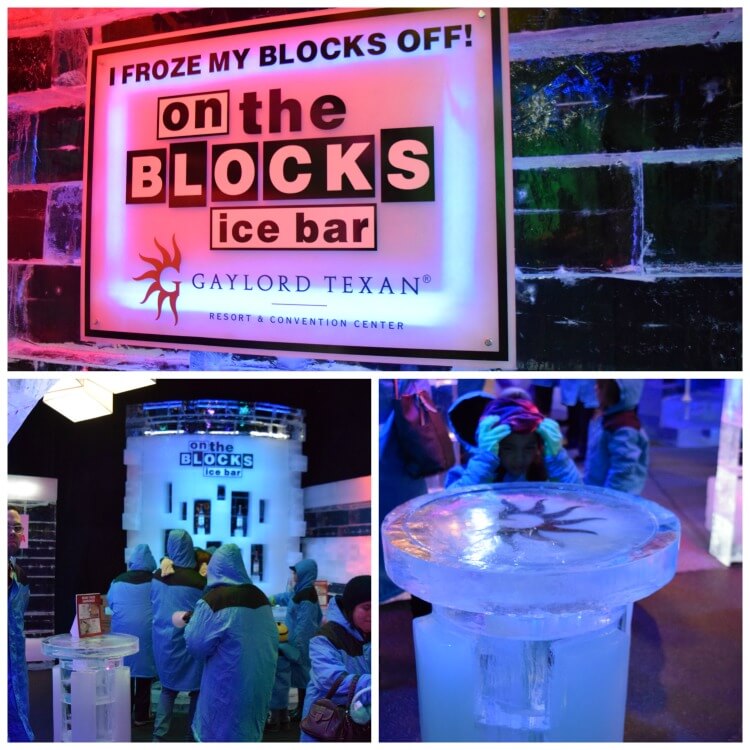 The big thing to do is the ICE! exhibit, but in addition, there are other fun things to do. When you exit ICE! you'll find a big hot chocolate concession stand complete with extra marshmallows and delicious cupcakes to warm you up. That is exactly what we did because we were freezing!
There's also a beautiful Christmas market with gifts and ornaments and all kinds of holiday decor and souvenirs for attending ICE!
Next, you'll find some other fun activities. There's a Build-A-Bear right there as well as a scavenger hunt set up all through the resort to find hidden Build-A-Bear bears. There is also an ice rink outside.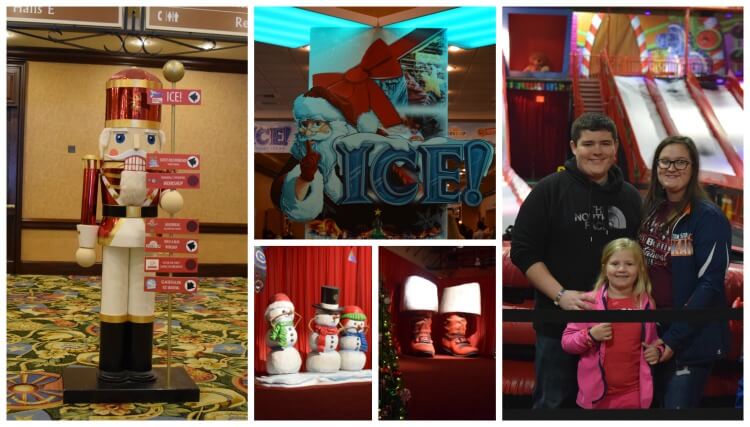 There's a place to have a snowball fight. And, it even starts snowing over there!
There's also tons of places to take great holiday photos. There's a sleigh and some other really lovely back drops perfect for your next holiday card.
My family's absolute favorite thing was the snow tubing with real snow! My kids went through the line a dozen times.
A few things we didn't have time for was a story time and decorating cookies with Mrs. Claus. It's a lot of fun, and I cannot wait for us to go back next year!
ICE! at the Gaylord Texan runs through January 1, 2018. It's a wonderful family event you'll enjoy during the holidays! I even found a deal for a Groupon!