This is a post sponsored by Walmart and InComm. All onions are my own.
One of my favorite gifts for my kids' teachers is a gift card. I've always heard teachers love gift cards over anything else, so that's what I stick with. Sometimes it's a fun one like an iTunes gift card or restaurant or movie gift card for a treat for themselves and sometimes it's just a Visa gift card so they can get what they need for themselves or their classroom.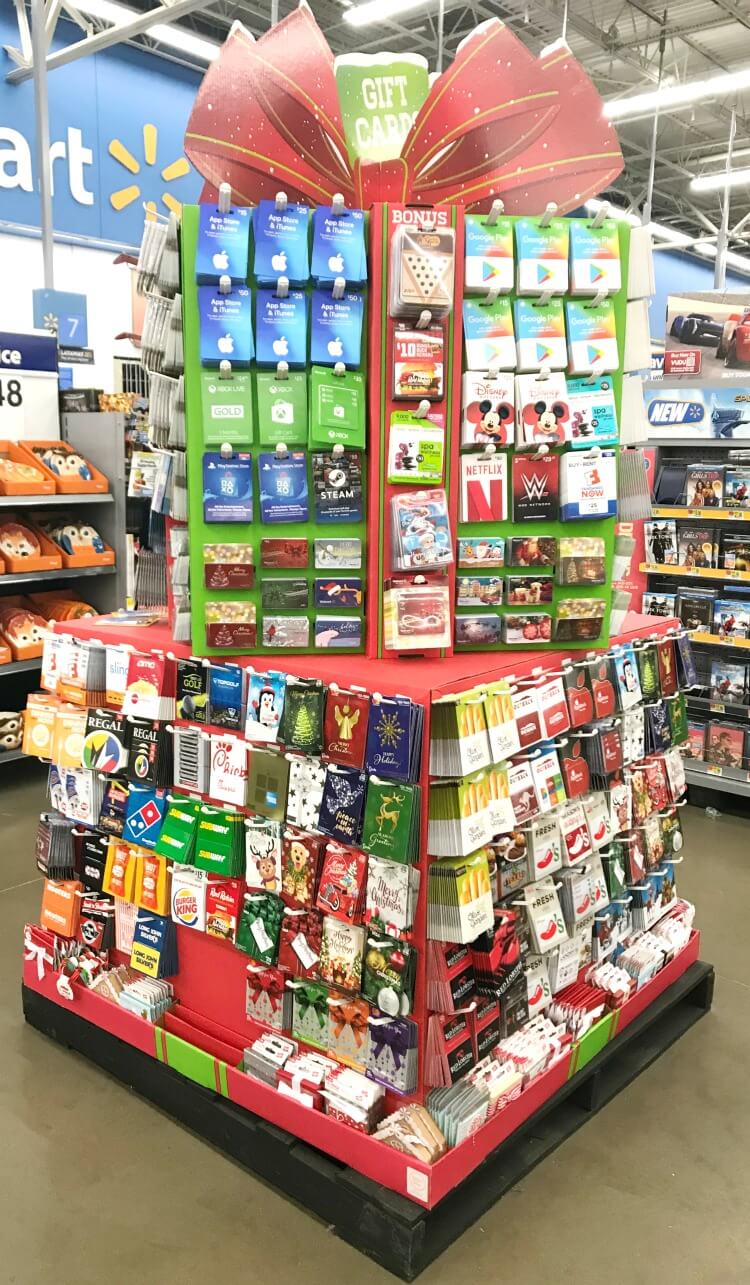 You can do a one-stop shop at Walmart's Holiday gift card display for just about anyone. I've seen these displays all over Walmart from the front of the store all the way back near electronics. Plus, they have a TON of gift cards to choose from, and some even have special offers.
If you're worried they seem too impersonal, it's really easy to personalize them with a little added gift or two. Here's how I like to make them special for my kids' teachers: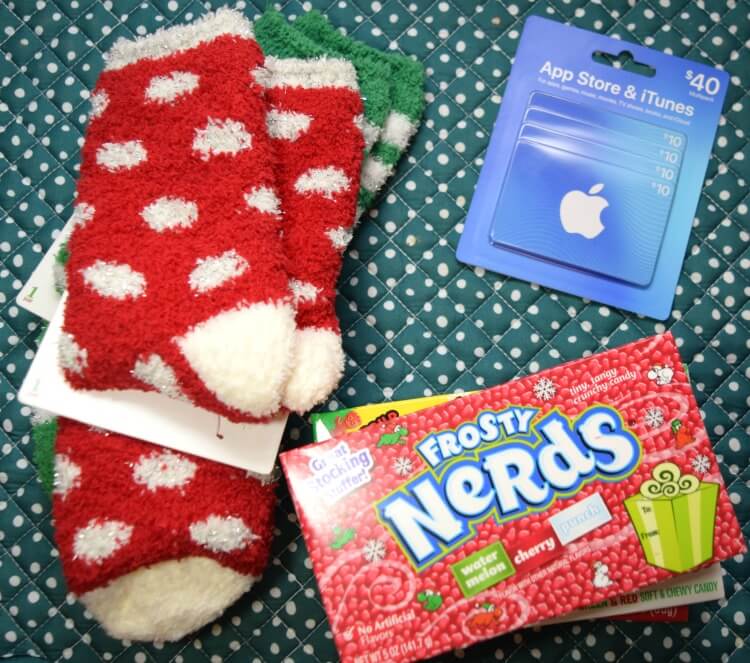 I like to put together a cute little gift each Christmas for my kids' teachers to show my appreciation to them. It always starts with a gift card or two, and then I try to add a few things they might like. This year we're making "mini Christmas stockings" by using a pair of Christmas socks as the stockings and adding some candy treats and iTunes gift cards.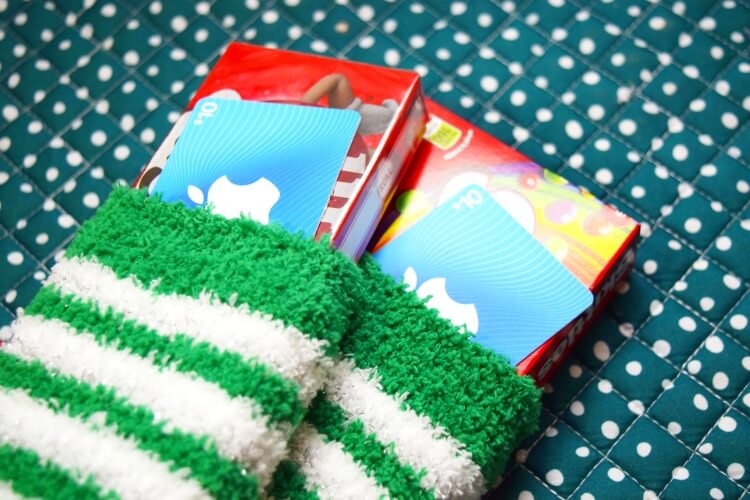 To create the mini stockings, I just found some cute fuzzy socks that were Christmas themed over near the pharmacy at Walmart. They were also aloe infused, too! Then, I tucked into the socks some of the movie theater style candies — one in each sock. Next, I added a gift card on top of each candy. It's cute and so easy!
Then, to top it off, I made some cute Little Elf printable gift tags to add to each stocking set for my kids to sign their name. You can use these, too! Click the image above to download a PDF copy of my Little Elf Printable.
That's all there is to it for these easy gifts! If you're looking for more ideas, check out these other gift card gift ideas!
What do you like to give to your kids' teachers for the holidays?