This year we did Target gift cards for teachers, and I made this super cute Target Christmas Holiday Gift Card Printable you can download for free! Over the years, I've found gift cards are some of the best gifts to give teachers so they can get something they want or supplies for the classroom.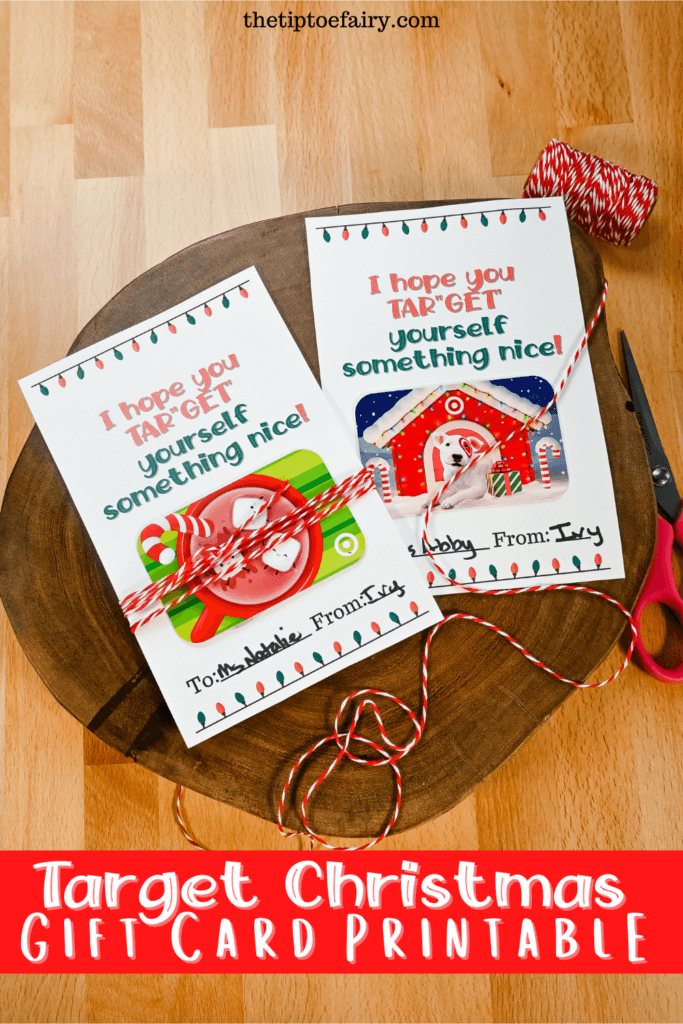 We homeschool some of our kids, but we also send some of our kids to school. It's really dependent on the kid in our family. And, no matter if they have a dance teacher or a school teacher, I always make sure to give those teachers a gift because they work so hard. This post contains affiliate links.
This year I was able to stock up on Target gift cards when they were 10% off during the holiday sales.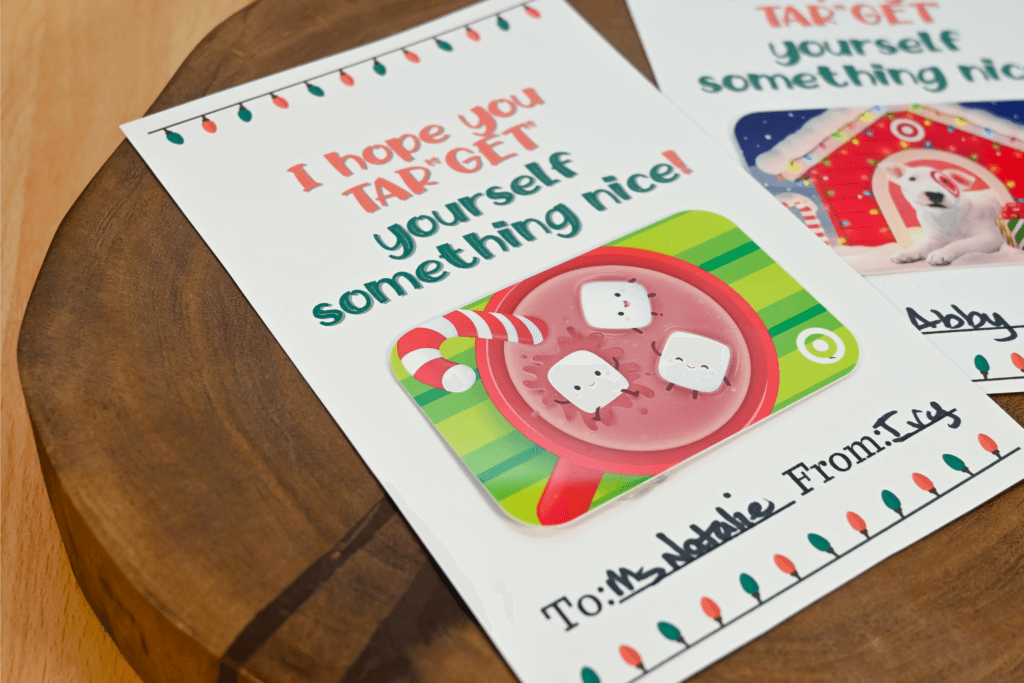 Supplies to make these Target Gift Card Printables
Target gift card
free file download
Download the File
How to put these Target Gift Card Printables together
This is super simple to make.
Simple download and print out the printables. It will print 2 to a sheet.
Cut them out.
Then, carefully remove the gift card from the Target packaging. Try to keep the little glue dots on the gift card. If they stay intact, you can usually get the gift card to easily stick to the printable.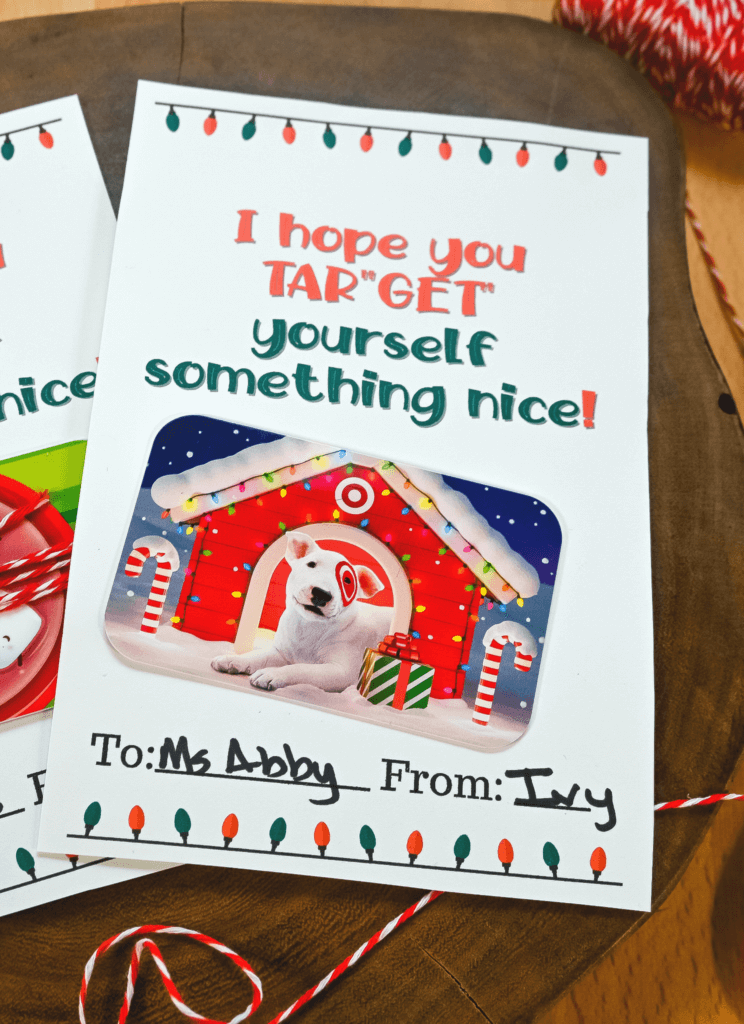 However, if the glue dots have lost their stick, use some double-sided removable glue dots on the gift card to get to stick to the printable. When I made these, I had one gift card that was able to use the glue dots already stuck on the gift card. But, the other one lost it's stickiness, so I had to add my own glue dots to get it to stick.
The baker's twine is a little optional dressing up. You can skip that part, or you can add it. Your choice. It doesn't really help the gift card stay on the card if it's not sticky enough.
Once you're done all that, fill the bottom out for the to and from, and that's it! An easy project!
More Teacher Appreciation Ideas
Come Join Us!
Liked this article and want more? Follow along on Instagram, Facebook, Twitter, Pinterest, TikTok, and YouTube!
Come over and join us on Facebook in the group Recipes, Crafts, and more with TipToe Fairy or Sewing and Crafting with The TipToe Fairy!
Visit Our Other Blogs!