I've created some totally fun free printable Easter games, puzzles, and coloring pages for the kiddos! This is two fun-filled 11-page eBooks full of worksheets with games, puzzles, and more! They are going to love the challenges.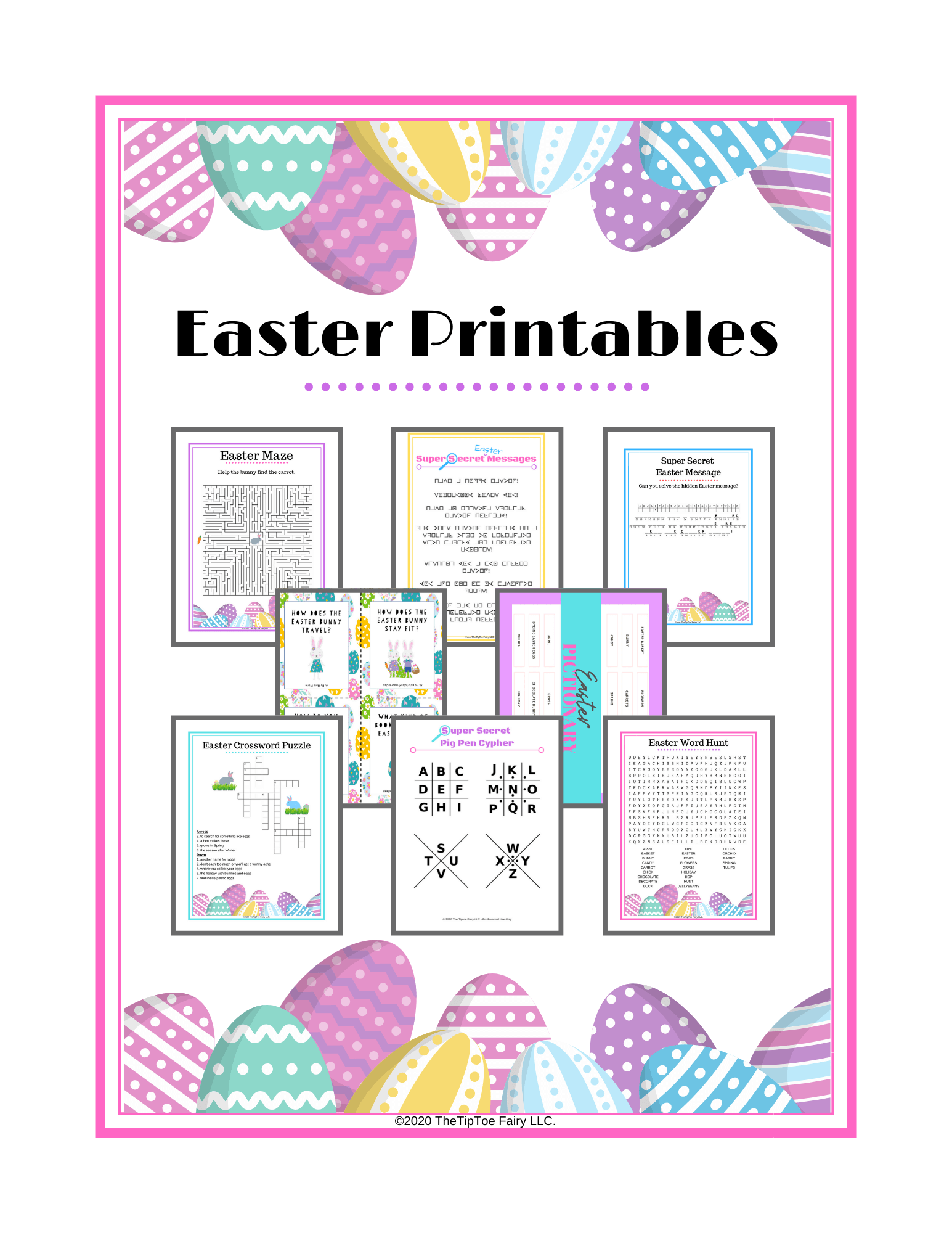 If your kids are anything like mine, then they love doing holiday worksheets. They don't even realize they are working on important skills while they're having fun solving the puzzles. School work isn't always fun, but these free printables are a great way to ease into doing daily work while stuck at home.
This packet is full of Easter fun for the kids while they're stuck at home. There are puzzles and secret messages and even games! When I was a kid we would race to see who could finish the Word Hunt or the Crossword Puzzle the fastest. The Easter maze in this eBook is pretty complex even for big kids.
Got a white board? Easter Pictionary is fun for the whole family!
Download the Free Printable Easter Puzzle
Easter Coloring Pages
When my big kids are doing worksheets like these, my toddler loves to be right in the middle of it. Coloring pages make her feel like a big kid doing "homework."
While the big kids are figuring out puzzles and games, the little kids can color some Easter-themed coloring pages full of bunnies and eggs.
Download the Free Printable Easter Coloring Pages
More Easter Ideas
Come Join Us!
Liked this article and want more? Follow along on Instagram, Facebook, Twitter, Pinterest, TikTok, and YouTube!
Come over and join us on Facebook in the group Recipes, Crafts, and more with TipToe Fairy or Sewing and Crafting with The TipToe Fairy!
Visit Our Other Blogs!