If you haven't tried Dollar Tree for the essentials you need, I definitely recommend it. I stopped there a few days ago to stock up on a few bars of soap. While I was grabbing soap, I also picked up supplies to make a Fairy Garden Play Set for my girls.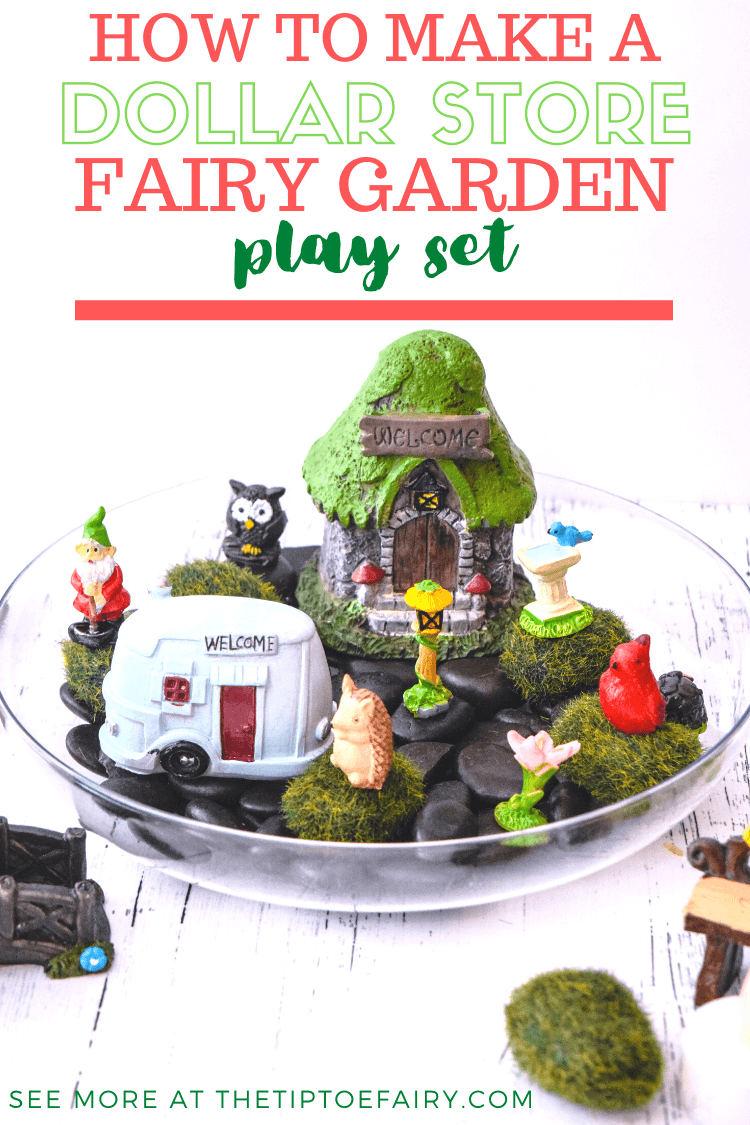 You can get a white or black foam board along with all these fun supplies at the Dollar Tree to make a play set for your kids for hours of creative play. They have fairies, little woodland animals, gnomes along with houses and so much more. Here's what we got:
fairies
gnomes
woodland animals
fairy/gnome furniture
fairy/gnome houses
faux moss stones
faux moss sheets
polished black river rocks (these are also good for painting rocks!)
clear plastic planter
electronic tea lights
foam board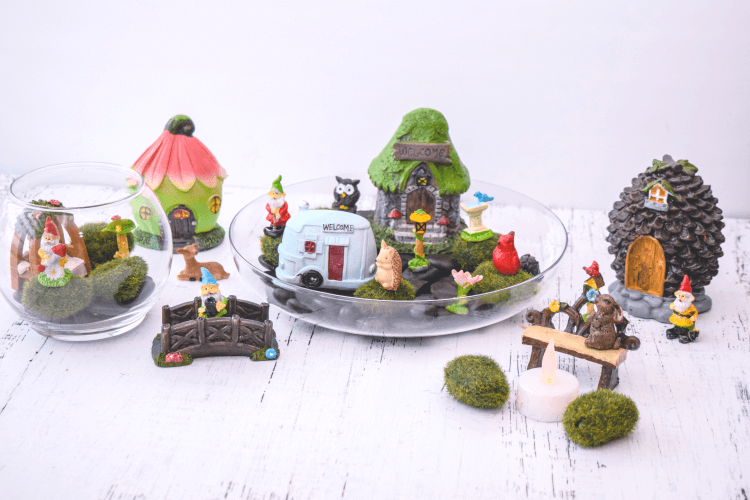 How to Make a Fairy Garden Play Set
You can find these shallow clear plastic planters at the Dollar Tree. That's what we like best for making a little fairy garden play set. I begin with a layer of the black smooth river rocks. Then, I top it with these faux moss garden rocks.
These faux rocks are my favorite things for using in so many crafts like this, including my Dinosaur Terrarium Night Lights. And, they are a deal at the dollar store because they are much more expensive on Amazon.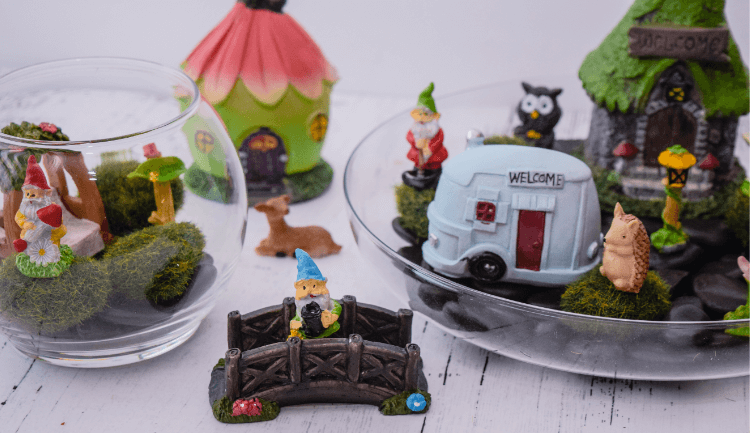 If you have a mason jar, these little fairy pieces are perfect for making Mason Jar Fairy Night Lights for the kids' rooms. You could also make a Fairy Garden Wreath using these supplies with a faux moss wreath.
More Creative Ideas
Sign up for the Newsletter