This post contains affiliate links. Please read the disclosure in the sidebar.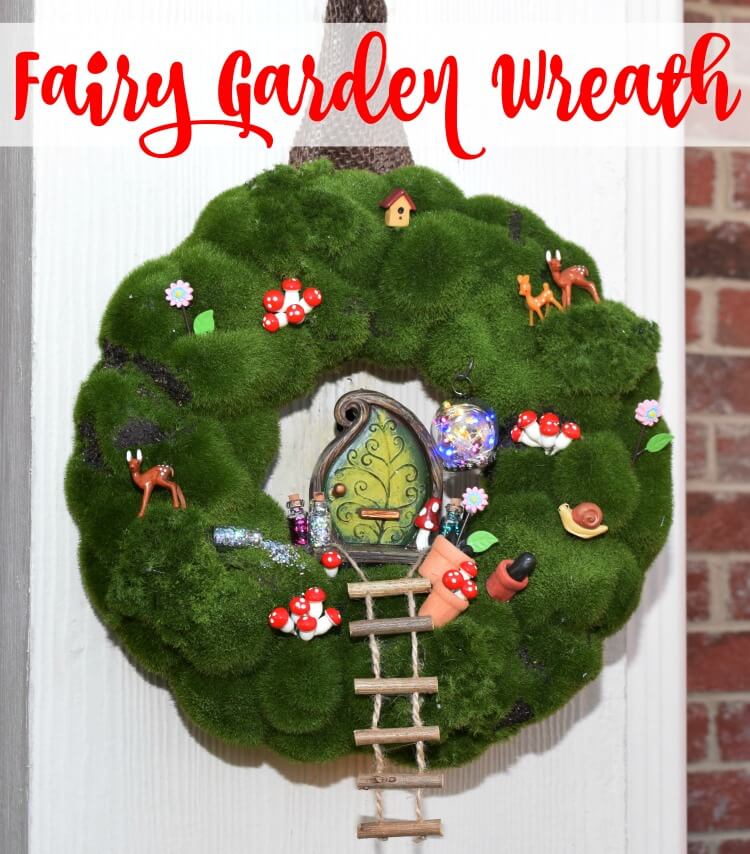 I love all the fairy garden ideas, but I do not have much of a green thumb so it wouldn't look too pretty. I jokingly refer to my black thumb because I feel like I kill everything. I have an apricot tree that's been growing in the backyard for 4 years now, and it's only made fruit the last couple of years. It's my pride and joy because I am so bad at gardens. (And it's full of blooms this year!)
I have been dying for winter to be over with so I could hang my super cool Fairy Garden Wreath outside.
When I saw this moss wreath in the craft store, I knew I could make my own fairy garden without the actual gardening part. I've been slowly collecting fairy garden items from all the different craft stores over the past few months in anticipation of making this wreath. This is the actual wreath I used, but you can find it at the craft stores a lot cheaper.
You can make this kind of wreath your own. Check out the dollhouse section miniatures at the craft stores, and now they almost always have a fairy garden section as well. Here are what I used:
Fairy Garden Wreath Supplies
The center of the wreath is fun little fairy door. It's where the fairies enter their magical realm. I even added a ladder for easy access.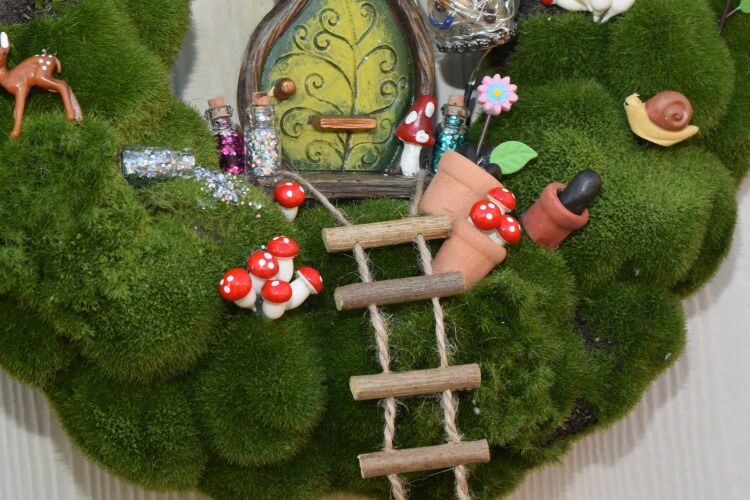 I also added some jars full of pixie dust. There's even one that has spilled it's magic! Really they are just tiny glass vials filled with glitter.
For my finishing touch, I hung a little glass dome full of tiny fairy lights right by the door. The tiny fairy lights have a rather large battery pack that requires 3 AA batteries, so I ziptied it to the back of the wreath and used thick-gage jewelry wire to hold it onto the back of the wreath.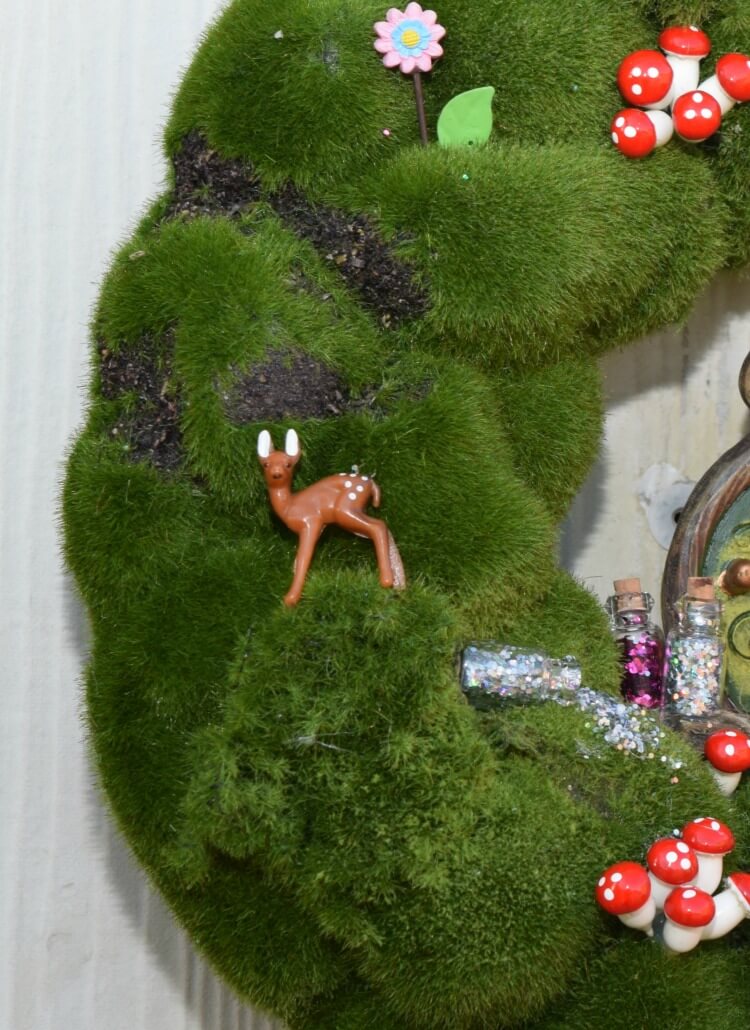 I don't know why, but this is my husband's favorite part of this wreath. He's never into the wreaths I make, but this one he just loved.
Do you make fairy gardens? I'd love to see!