This post contains affiliate links. Who's ready for summer? I know as a mom it can be hard keeping kids busy, but it's also a wonderful break. We don't have to get up early every single day, and I don't have to make school lunches. We can hang out in our pjs all day if we want. Yay!
One thing I love to encourage is creativity in my kids. One of the simplest ways to do this is what I like to call "Fun Kid Food." I like to set out a bunch of different candy supplies and let your kids decorate pudding cups and eat them.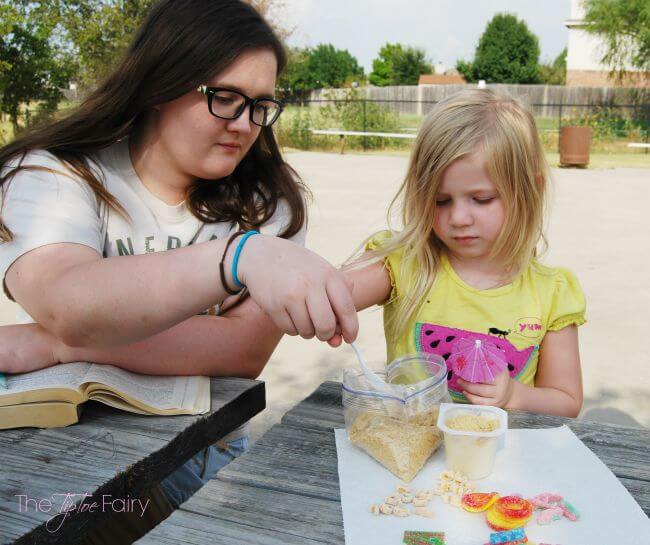 I like to use Snack Pack puddings because they have more flavors than the refrigerated puddings. It's also perfect to take along for snacks to the splash pad or playground. I always keep a pack or two in the fridge.
We made Sandy Beach Pudding cups. Adding mix-ins to pudding is always a fun treat.
Sandy Beach Pudding Cups
This was a little sandy beach with an umbrella, beach towel, life preserver, and towel with a little sour man.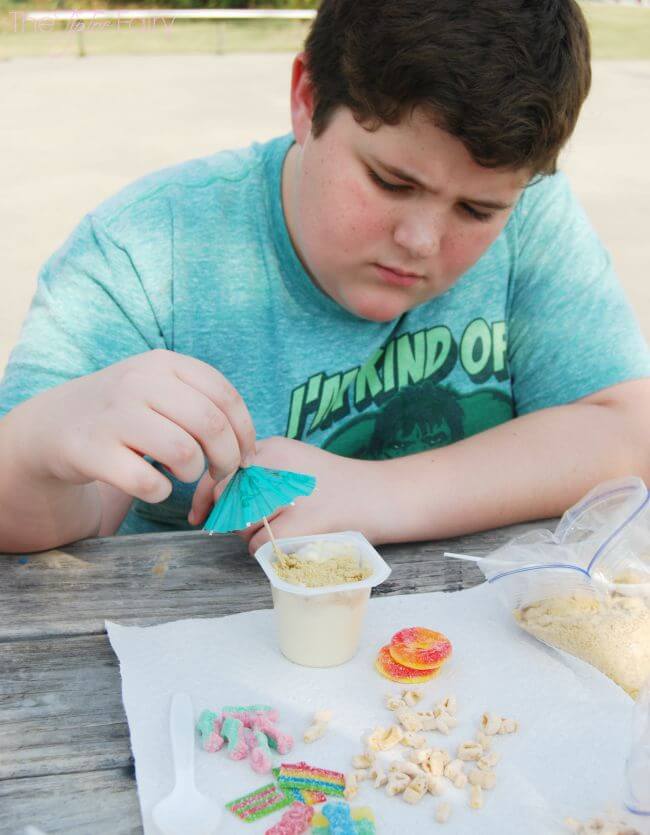 This is totally not complicated, even preschoolers can do it. My 5 yr old had no problem making her own sandy beach.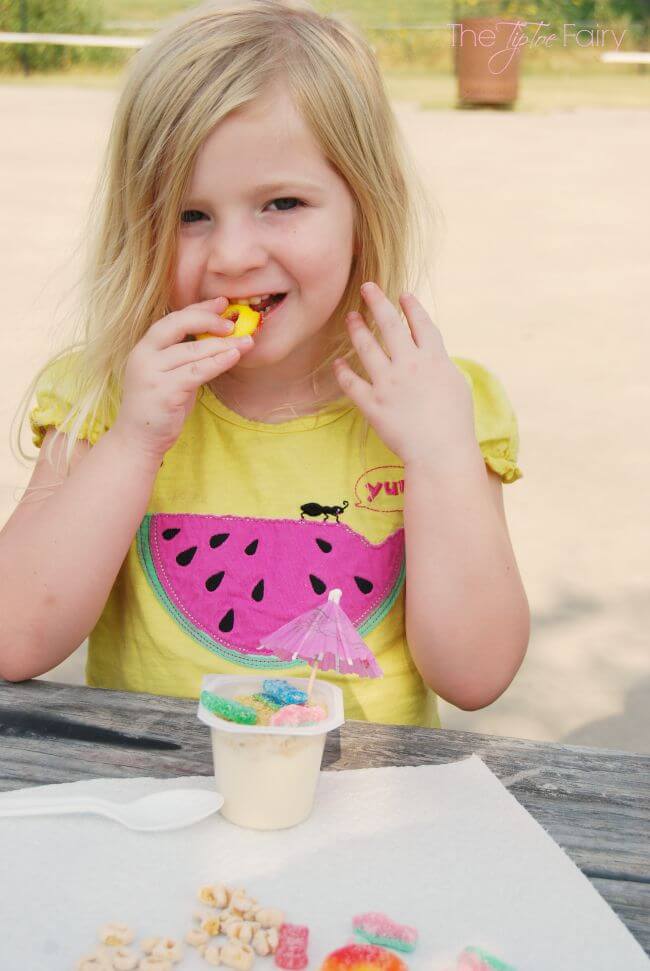 The ingredients I have listed are enough for about 12 pudding cups, so double or triple and you'll have enough for a summer camp or vacation bible school craft.
[mailmunch-form id="809925″]
More Pudding Cup Ideas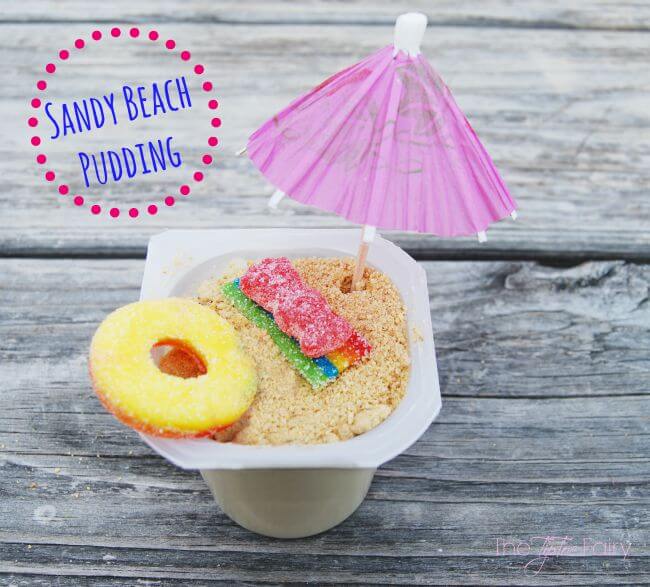 Yield:

12 pudding cups
Summer Beach Pudding Cups
Make Sandy Beach Pudding Cups with the kids.
Ingredients
Edible Sand 1/2 cup graham cracker crumbs 1/2 cup brown sugar
Instructions
Combine graham cracker crumbs and brown sugar to make edible sand.
Cut the Airhead Extreme Rainbow Ribbons into 1 1/2 inch pieces.
Each kid opens their pudding cup.
Scoop about a tablespoon on the top of each pudding cup.
Add a Peachie O as a life preserver.
Add a Airhead Extreme as a beach towel.
Lay a Sour Patch Kid or Teddy Graham on the towel.
Finish off with a drink umbrella.
Enjoy!
Notes
You do not have to stick with my topping suggestions. Go wild with the fun candy additions to your pudding cups. Add a gummy shark or octopus or have a Teddy Graham and a Sour Patch Kid both with a beach towel. Have fun and let the kids do it themselves!
Another quick and easy pudding cup mixin — make Alphabet Soup.
The Alphabet Soup Pudding Cups were super fun for the kids. They'll spell out words before adding them to their pudding, and it turns this fun snack into learning!