This shop has been compensated by Collective Bias, Inc. and its advertiser. All opinions are mine alone.
I love to make things as simple and as easy as possible. I also love to make things for my kids that are edible. When I was standing in front of the pudding at the store, it occurred to me that I could just add some food coloring to individual cups of pudding, and we'd have instant finger paint — that you could eat! Why hadn't I thought of this sooner?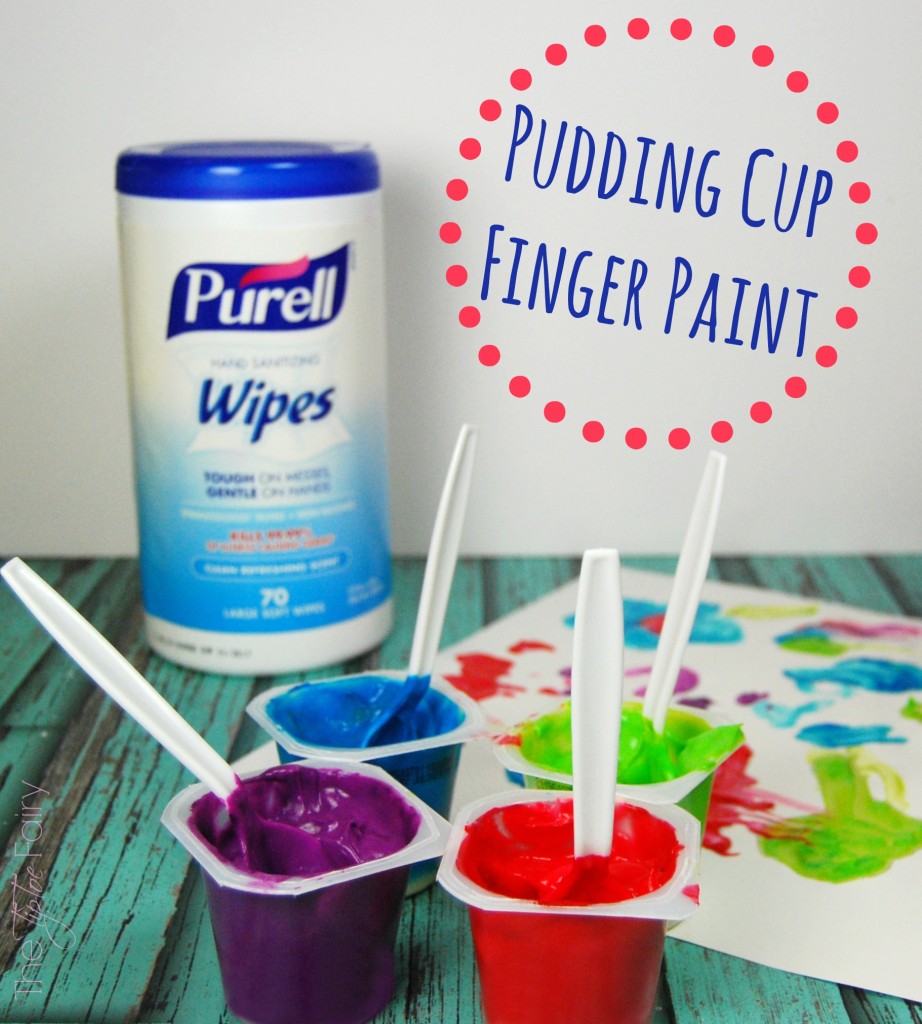 DIY Edible Finger Paint with Pudding Cups
Supplies:
Vanilla pudding cups
Food coloring drops
Directions:
To make these finger paints takes just a few moments. I used the food coloring drops you can find in the baking aisle. We used the neon colors in purple, pink, green and turquoise. I also picked up the non-refrigerated pudding cups in regular Vanilla flavor. It seemed to be the whitest color for the food coloring to show through. Here is a table for the drops I added:
Purple: 15-20 drops
Blue: 15-20 drops
Green: 25-30 drops
Red (neon pink): 20-25 drops
Simply remove the lids of the pudding, add the drops, and stir thoroughly. Add a small spoonful of each color to the paper. Then, it's time to finger paint!
We found they work best on glossy finger paint paper, which you can find at the craft store. I thought the only downside to this pudding paint idea would possibly be clean up.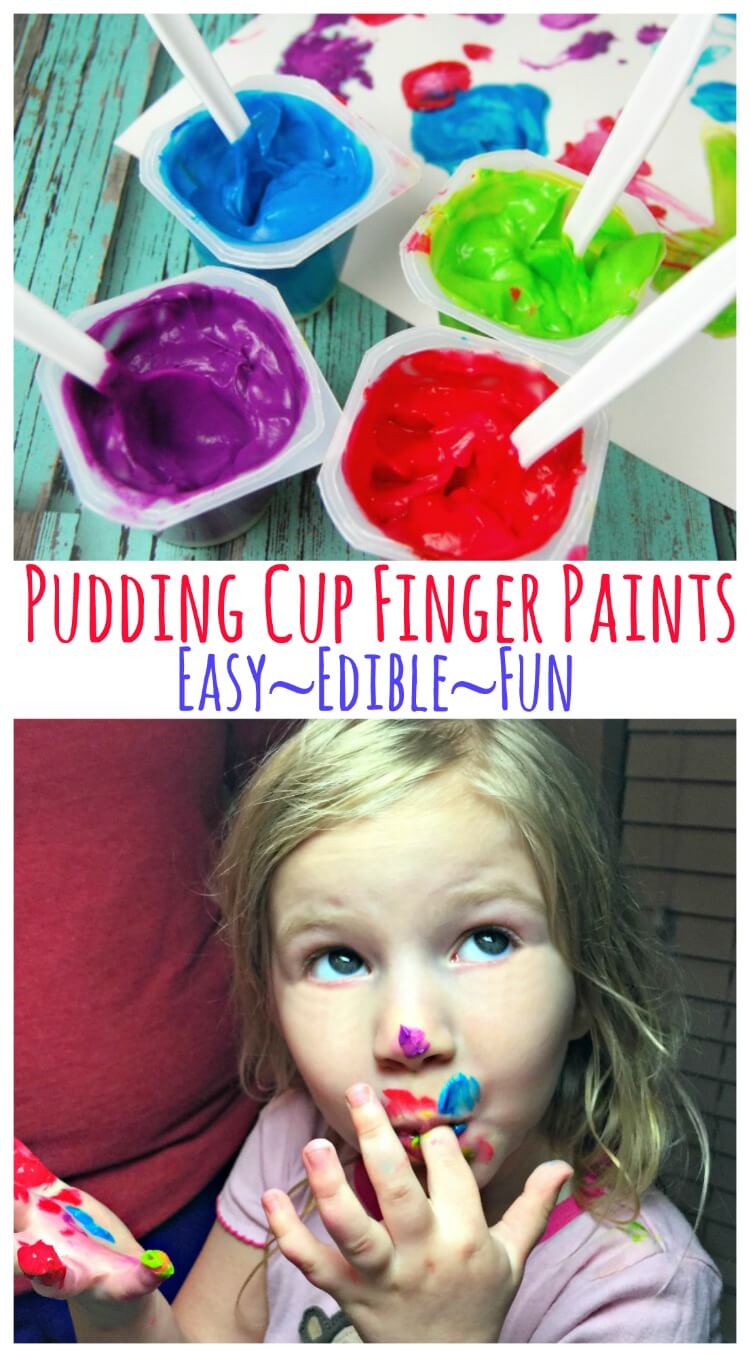 When I was at Walmart the other day getting the pudding, I saw these PURELL® Hand Sanitizing Wipes. They're brand new and you can use them on hands and faces! They come in a canister and you usually find them in the household cleaning aisle.
They are formulated to remove soils and kill illness-causing germs on the hands as well as maintain skin condition. PURELL® Hand Sanitizing Wipes are perfect for those moments when you need to both clean and sanitize your hands.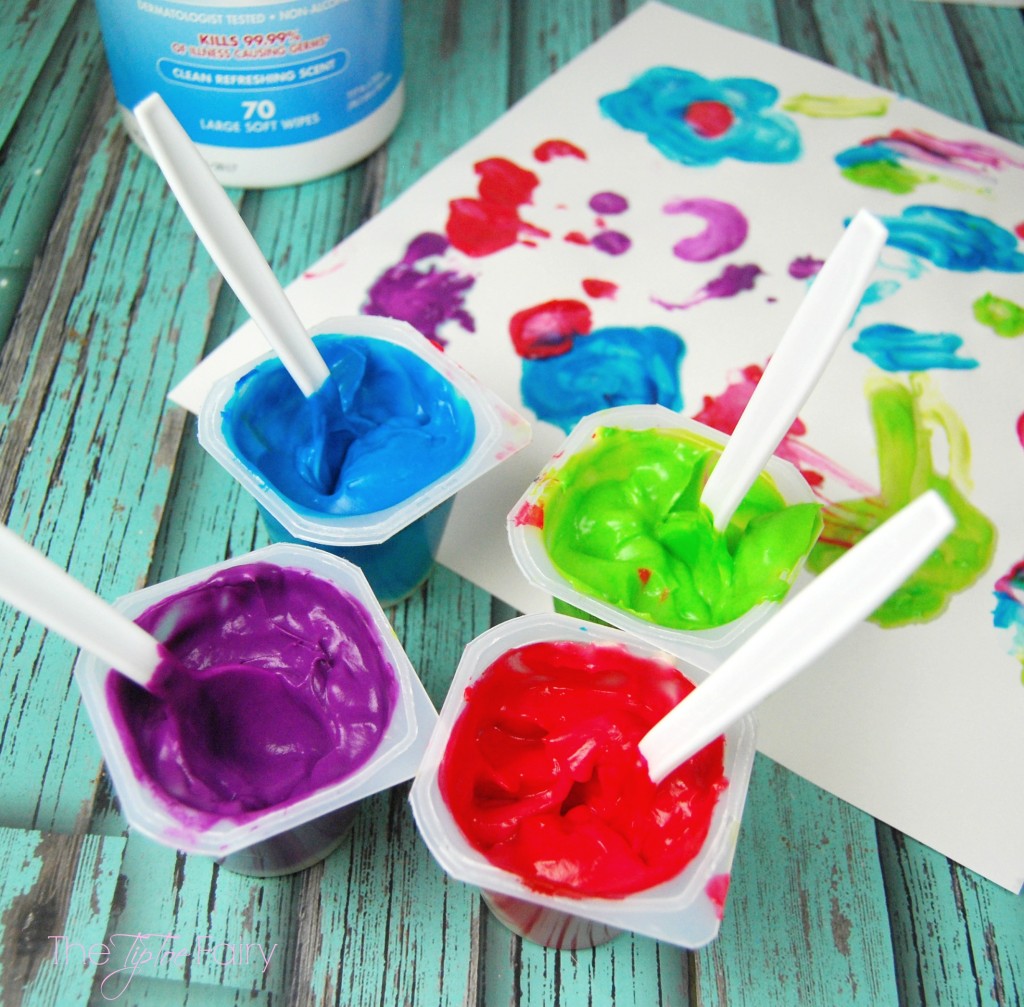 A recent study at the University of Arizona showed a significant reduction in risk of infection with use of PURELL® Hand Sanitizing Wipes at home at least once per day[1]. These wipes are great at reducing germ transmission with the added convenience of removing soils.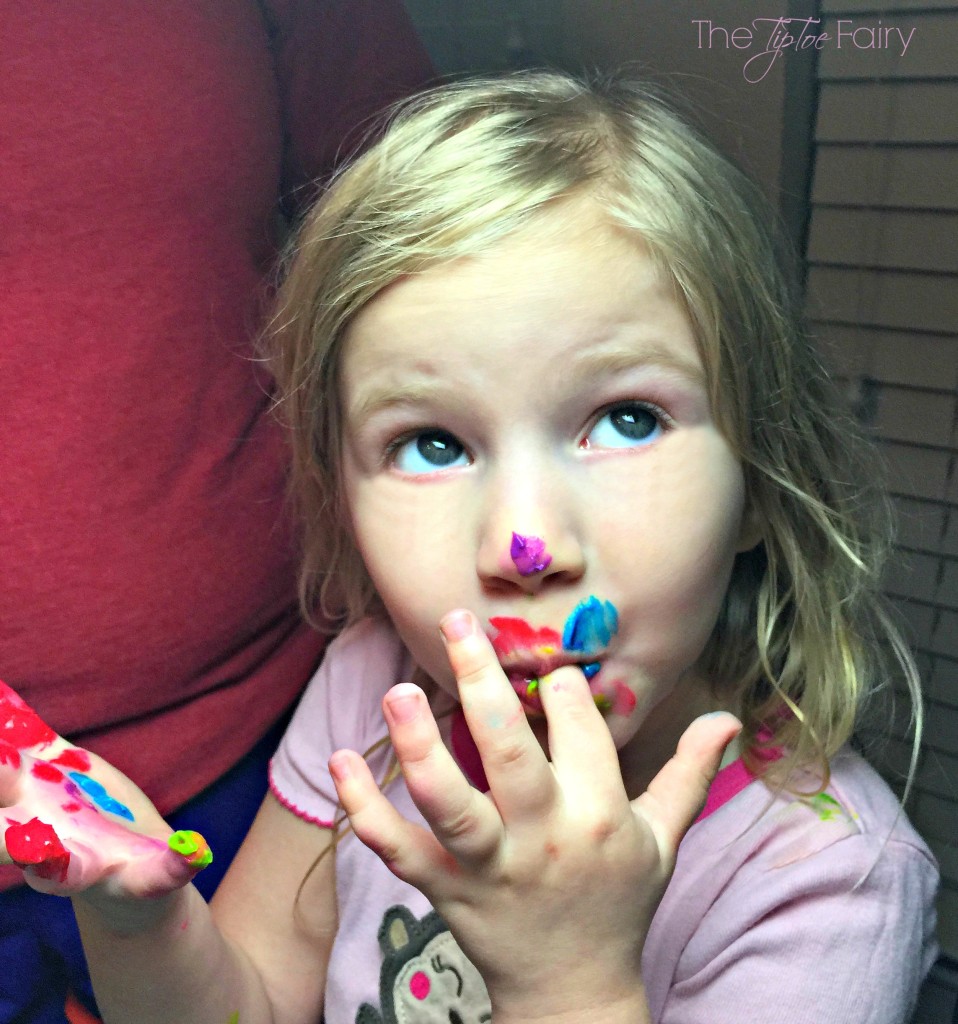 When it was time to clean up. Molly insisted on licking her fingers. She was able to clean her face and hands all by herself with the wipes, and she was very proud!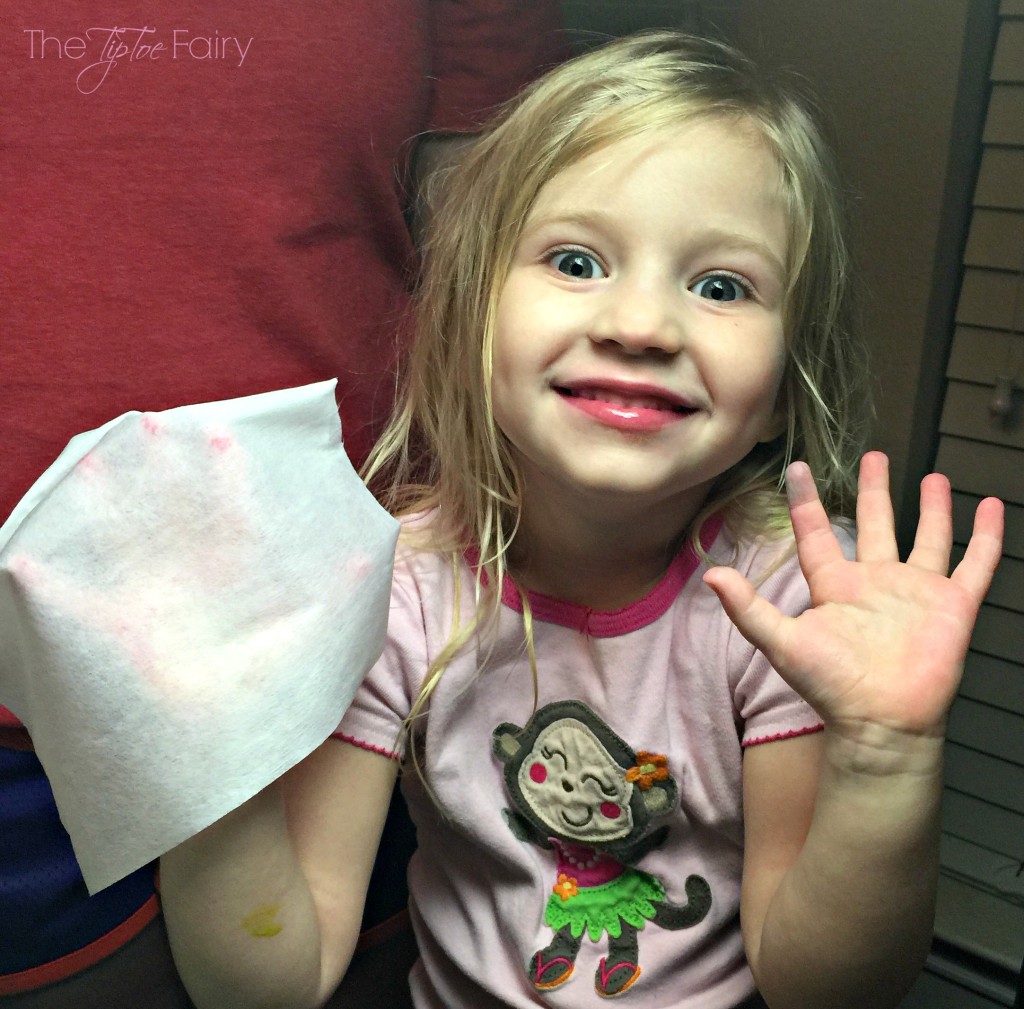 Here's a video to show how easy these finger paints are to make and clean up with PURELL® Hand Sanitizing Wipes!
Looking for more ideas for the kids? Check these out: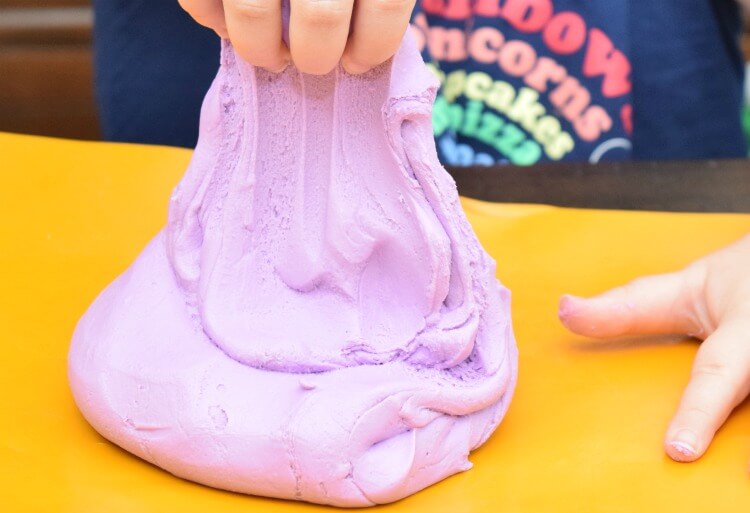 [1]Dr. Charles Gerba, et al., Univ. of AZ, Hand sanitizer intervention in homes, Aug 2013, Nov 2014