Do your kids love all things Disney like mine? My preschooler loves all the stories that go along with the Disney movies. Her bookshelves have been overflowing. I recently discovered Disney Story Central, and now she's into e-books as much as I am.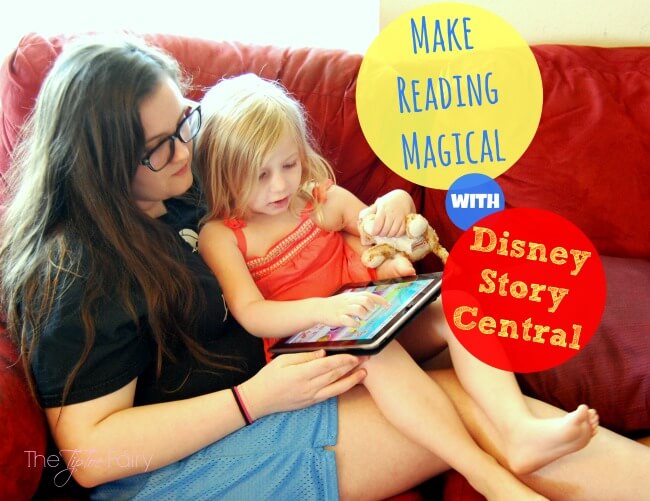 Disney Story Central is the largest collection of Disney digital stories, featuring a ton of Disney stories and characters that kids and families know and love. My youngest loved that she could find books on the Disney Princess Palace Pets.
You can find Disney Story Central on the iPhone and iPad app, tablet-optimized website, and Video on Demand (AT&T U-Verse). You can find the app in iTunes HERE.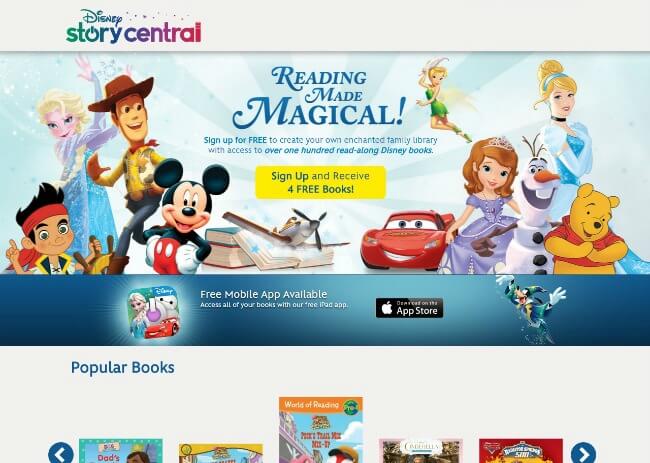 Disney Story Central is designed to encourage kids to develop a lifetime love of reading.
It allows families the freedom to choose the reading experience that suits them best, whether through an annual subscription service or a-la-carte options, using Disney Book Tokens.
The subscription service is $7.99/month for unlimited access. The token system has different price ranges. Most books we've found cost 1-2 tokens. I've found the best bargain to buy just a few tokens is 8 tokens for just $8.99.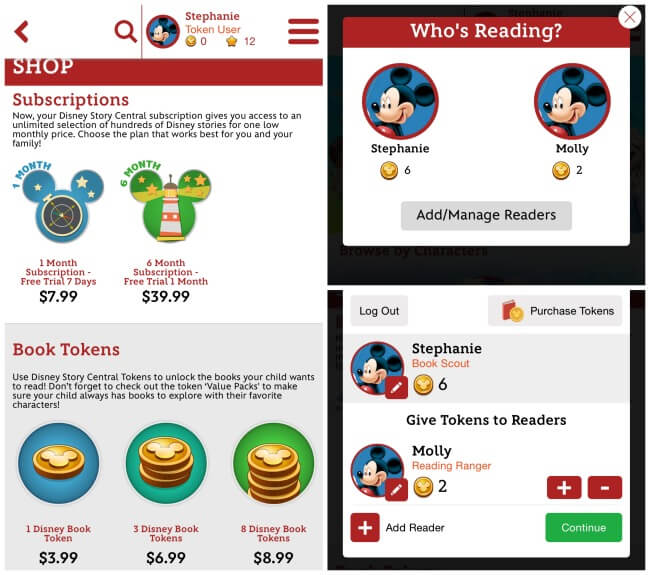 It's a wonderful activity. Not only can we read to her, but so can the story! She loves it, and it's a really great way to quiet her down, especially at bedtime.
It's also a great way to give her some independence by letting her choose her own books. Right not we don't have the subscription, and I buy tokens. In the app, I can give her so many tokens, and she can buy her very own books.
The other part she loves is the stats with the trophies. She loves to see the new trophies she gets.
Check out these Features:
Customizable bookshelves for each member of the family with personalized reading recommendations.
A "Browse By Character" carousel lets families easily find books starring their favorite character. spanning all Disney Franchises, including Disney Princess, Disney Classics, Frozen, Doc McStuffins, Cars, and more.
Personalized book recommendations and character-driven navigation make it easy to find new books.
Stars, Ranks, and Trophies reward kids for reading and encourage them to keep it up.
A variety of content for pre-readers, speed readers, and everyone in-between.
Accessible at home or on the go.
Have you checked out Disney Story Central?
I was selected for this opportunity as a member of Clever Girls and the content and opinions expressed here are all my own.