I participated in an Ambassador Program on behalf of Influence Central for Anheuser-Busch's Family Talk About Drinking Program. I received a promotional item to thank me for my participation.
My teen just got her learner's permit yesterday, and with it came information all about the zero tolerance policies for our state when it comes to drinking. Plus, it's graduation season. My daughter's friends are graduating, and she's headed to a couple graduation parties this coming weekend. This time of year, it's so important to have an open dialogue with our teens about underage drinking.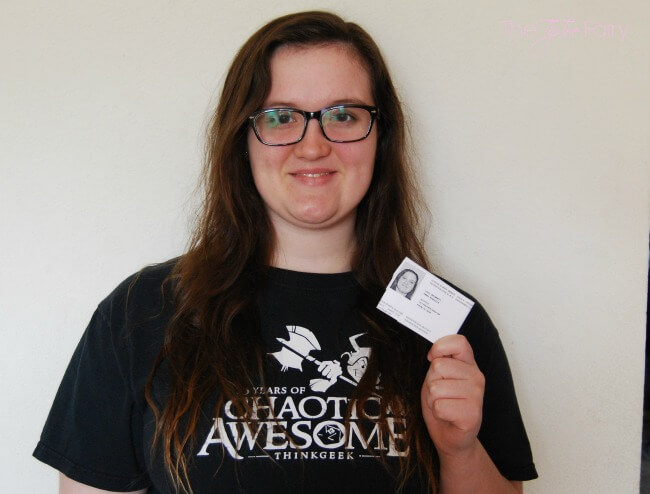 What I love about the Family Talk website is that it isn't just a set of rules. They have great ways to help us parents be more effective using the tools we already have. My husband is a great at asking our kids open ended questions, especially when it comes to scenarios where they need to make good decisions.
What's the plan for the evening?
What will you do if alcohol is around?
Who's driving? If they decide to drink, who would you call?
I thought these questions on the AB Family Talk website were a great starting place when you don't know how to start it yourself.
I also found the tips on the Coaching page great examples to give teens ideas to stay away from underage drinking. These 10 tips for saying no are perfect to help your teen respond when they don't know what to say:
Taking an honest approach:
1. I'm on a team. I'll get in trouble.
2. My parents would ground me.
3. For medical reasons, I can't drink.
4. I'm gluten free.
5. I'm allergic to alcohol.
6. I'm good – I have a drink (water, soda, juice).
Giving a humorous response or changing the subject:
7. No thanks, man, I need all the brain cells I can get.
8. Where is the FOOD! I'm starved!
9. I'm watching my figure.
10. You know where the bathroom is?
For more than 20 years now, Anheuser-Busch has offered the Family Talk About Drinking program with parents to help provide them with tips on having an open dialog about alcohol with their children of all ages. I love that it has great ideas to talk to kids of all ages. As kids grow up, parenting roles may need to change. Family Talk covers strategies for every age, in a way that's useful for every family.
It's not just for teens. FamilyTalkAboutDrinking.com offers three main stages of parenting:
Being a Teacher (for children ages 1-7)
The Facilitator (for children ages 8-13)
The Coach (ages 14-21 and older).
Don't be afraid to talk to your kids. Believe it or not, you are the greatest influence on your teens' decisions about drinking, and that's been true for parents for the last 20 years. Plus this has risen 24% since 1991. This is according to the GfK Roper Youth Report.
Find Windows of Opportunity to Talk – When you're driving in the car or taking your teen out just the two of you, grab those windows of opportunity and discuss important issues like underage drinking, especially right now during graduation season.
Connect with Your Teen – Really listening to your teens and respecting their opinions goes a long way. It will make them much more likely to listen to what you're saying about underage drinking.
You can learn even more ways to talk with your teens about underage drinking HERE.