This shop has been compensated by Collective Bias, Inc. and its advertiser. All opinions are mine alone. #FinalFourPack #CollectiveBias Coca-Cola is a corporate champion of the NCAA.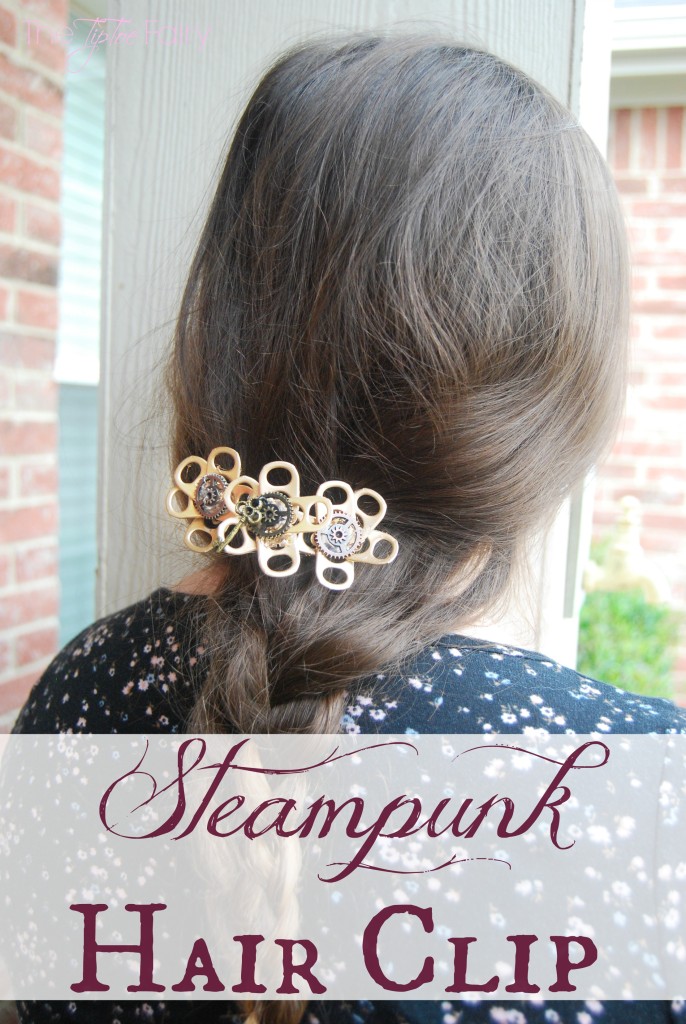 My husband loves basketball, and Coca-Cola is the perfect drink to go along with all those yummy snacks during the NCAA® March Madness! Right now you can find Coca-Cola NCAA® Final Four Pack available at Walmart in Cherry Coke, Vanilla Coke and Coke Zero. I love Coke (especially Vanilla Coke and Cherry Coke). But, while everyone's watching the games and drinking the Cokes, I'm in my craft room upcycling those Coke cans into something fun!
We had a little Coke float party before one of the games started this weekend. There's nothing like Vanilla Coke poured over vanilla ice cream. Yum!
I decided to take the tabs off the empty Coke cans and turn them into a fun little steampunk hair piece for my teenager. It's trendy, and she and I both just love that genre. This barrette is really simple and easy. It took me about 15 minutes from start to finish.
Materials:
Hair clip / barrette
hot glue gun (or use E6000 glue)
little cogs and gears (find in the scrapbook aisle)
a tiny key (find in the jewelry aisle for crafting)
brown grosgrain ribbon scrap
gold spray paint
about 15 tabs from Coca-Cola cans.
Directions:
1. Pop the tabs off 15 Coca-Cola cans.
2. Overlap 5 tabs together to look sort of like a flower. Glue as you go along. Then, flip it over and add some extra glue to the back to keep everything together. Make 3 flowers this way.
3. Take the flowers outside in a box and spray paint them gold.
4. To attach the key to one of the gears, I used the little wire that the key was attached to the packaging it came in. I simply twisted it closed at the key, then inserted it into the cog and twisted it closed and smashed the wire against the back of the gear. Then, I glued it to the back.
5. Check to make sure the flowers are dried (it took me about 15 minutes of dry time). Then, glue a cog or gear to the center of each flower.
6. Next, cover the top of the barrette with brown ribbon using glue.
7. Now attach each flower to the barrette. Since my barrette was not long enough for all three, I attached the two outer most flowers to the barrette, and then attached the flower with the key to the top of the petals of those two, so they overlapped like so.
Now you're done! Wasn't that easy?
I styled my teenager's daughter in a loose 5-strand braid. I just taught myself how to make the 5-strand braid, so she's had one every day for the last few days.