Marshmallow Peeps are everywhere! We've got 14 bloggers with all kinds of recipes and crafts for marshmallow Peeps! Today I'm sharing a craft to make Marshmallow Peep Hair Clip.
I tried a few different ways to seal Peeps to use them as a hair clip. I first tried using acrylic and lacquer spray paint, but neither worked. The next thing I tried was Mod Podge Dimensional Magic, and it worked! So here's how I created these hair clips.
How to make a Marshmallow PEEPs Hair Clip
Supplies:
Marshmallow Peeps, stale
Mod Podge Dimensional Magic
1/4 inch grosgrain
hot glue gun
hair clip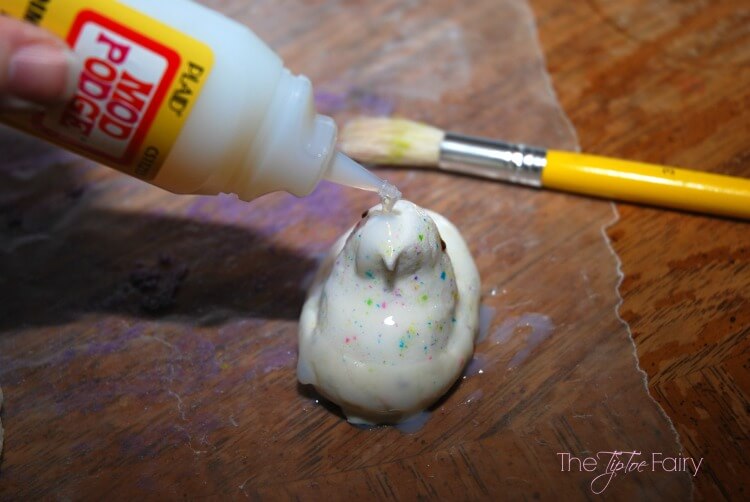 Before I make these hair clips, I leave the Peeps out for a few days to get really stale and hard.
Then, I paint about 3-5 layers of Mod Podge Dimensional Magic on the Peeps. It did this over a period of a couple days. I would paint it on in the morning, then let it dry all day, then paint another layer that night, and did this over a couple days.
When the Peeps were ready, I then got the hair clips ready by covering them with grosgrain ribbon with hot glue.
I chose a cute pink polka dot ribbon to coordinate.
Then, I flipped the Peeps over and hot glued the clip to the back.
Once the hot glue was dry, my youngest daughter couldn't wait to model it.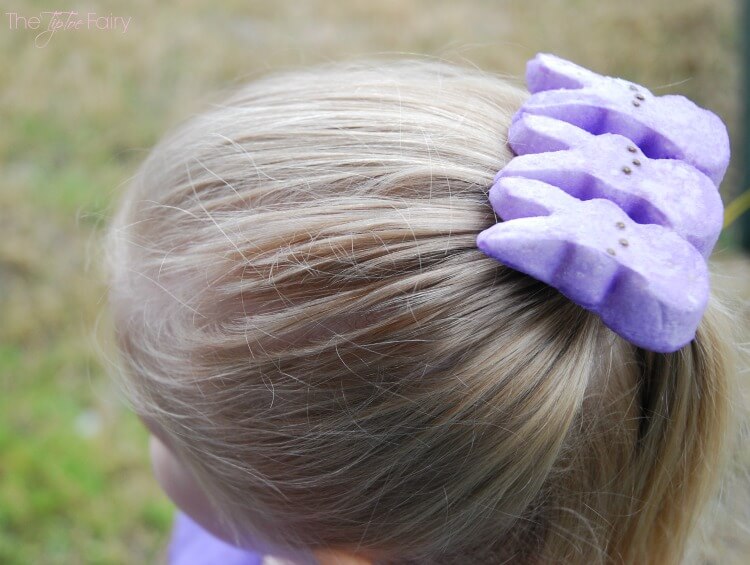 I think it came out so cute! I just love it! And when we go anywhere people just love it, too!
Even though I covered and sealed the Peeps very thoroughly, we will just be keeping this until Easter.
Looking for more fun Easter PEEPs ideas?
Check all these great ideas:
We can't wait for Easter with all these Peeps ideas!