This post was sponsored by Crayola as part of an Influencer Activation for Influence Central and all opinions expressed in my post are mine.
Do you remember a favorite teacher when you were a child? I still remember mine. My 3rd grade teacher, Mrs. Cluett. She was so amazing. She took me aside and taught me how to tell time because I had switched schools and had not been taught. She taught me how to make a ball from that Rubik's cube snake. Then, at the end of the year on the last day of school, she held back tears as she passed out an amazing gift to each of us.
She made each of us an appliqued tote bag with our names on the bags. She had sewn beautiful tote bags and each one was personalized. On mine, she had appliqued "Stephanie" down the bag diagonally, and that is no easy thing to do. And, each tote bag was full of brand new books for each of her students.
She must have worked for months on them because there was at least 18-20 of us in the class. I swear my mother gasped when I got in the car with that tote bag. My mother knew immediately the love and work that went into just one of those bags.
Like my 3rd grade teacher, there have been some amazing teachers in my children's lives, and I'm so thankful for them taking extra time to help my children and make them feel special.
Teachers make such an impact on all of us, and it's so important to thank them for all they do. On National Teacher Appreciation Day back in May, my favorite school supply brand, Crayola, launched the "Thank A Teacher" initiative to celebrate and thank teachers across the country for their commitment to students, learning, and creativity.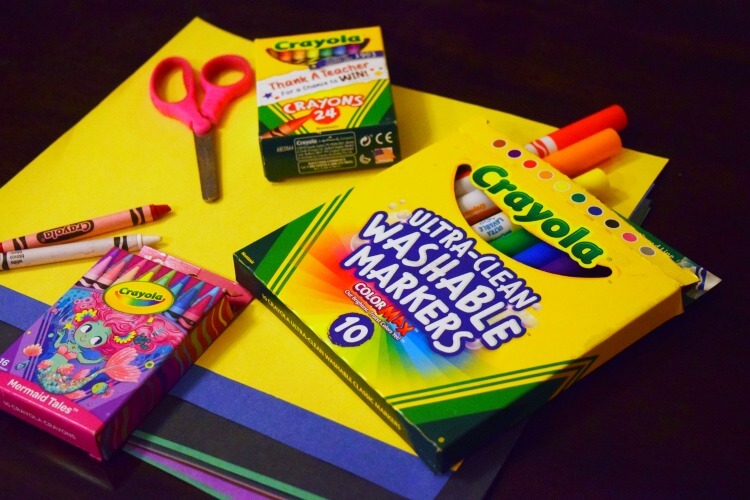 I just love Crayola. You can always trust they are high quality products with beautiful vibrant colors in every box. They are also the one and only crayon and marker brand I trust to actually be washable when the package says it is.
This summer Crayola is doing something amazing! They have started the next phase of the "Thank a Teacher" initiative. They want kids around the country to show their appreciation for teachers and help reach one million thank-yous to teachers across the country!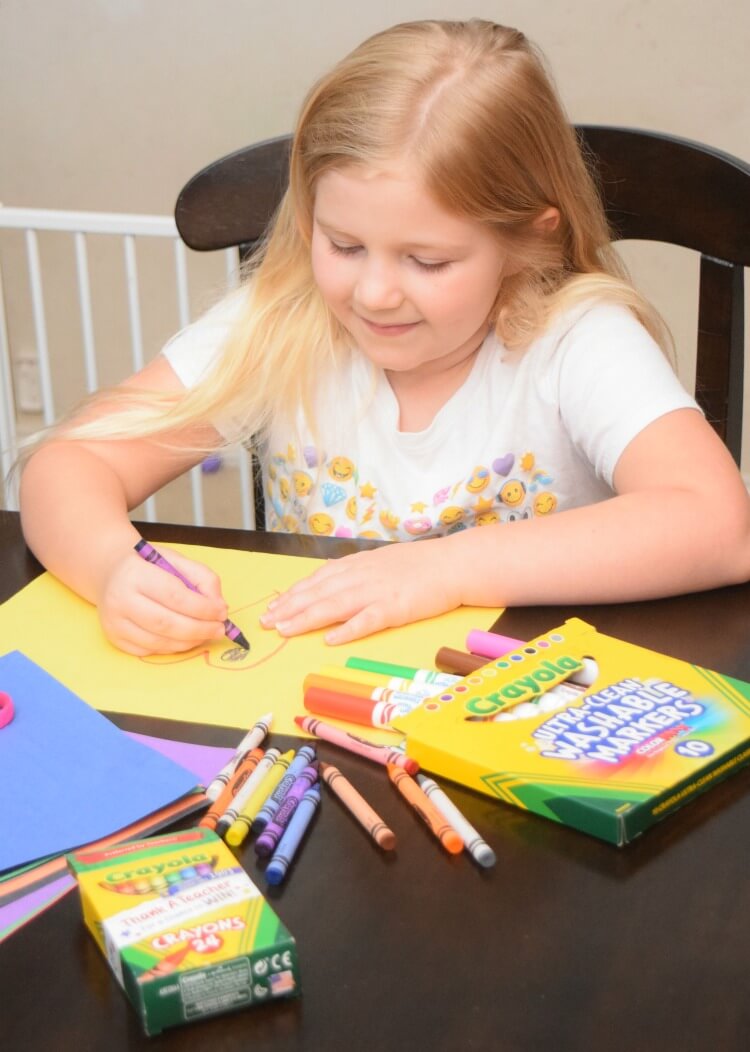 Now through 8/25/18, kids and their families can enter Crayola's Thank a Teacher contest by creating their own handmade thank you notes to their teachers and uploading them for a chance to win prizes for their family, teacher, and school. Crayola will be awarding 10 finalists with prize packs:
$10,000 classroom makeover for the teacher
One year supply of Crayola products for the school
$1,000 scholarship for the student
$1,000 gift card for both the teacher and school
Free CreatEd seminar for the school
The Grand Prize:
ONE lucky finalist will have his or her thank-you note featured on a special box of Crayola Crayons this holiday season.
In addition to these prizes, there will also be a weekly sweepstakes that runs concurrently with the contest where each entrant has a chance to win $500 gift cards for themselves and their teachers.
We can help Crayola reach ONE MILLION thank-you notes for all those special teachers out there! Have your children enter so they can help Thank a Teacher with Crayola!