Our whole family loves all things in the fantasy genre like games, books, and movies. We love learning about mythical creatures like fairies, hobgoblins, and leprechauns. We also love puzzles and riddles and mysteries, too. So, it's probably no surprise that I created a Leprechaun Scavenger Hunt for the kids.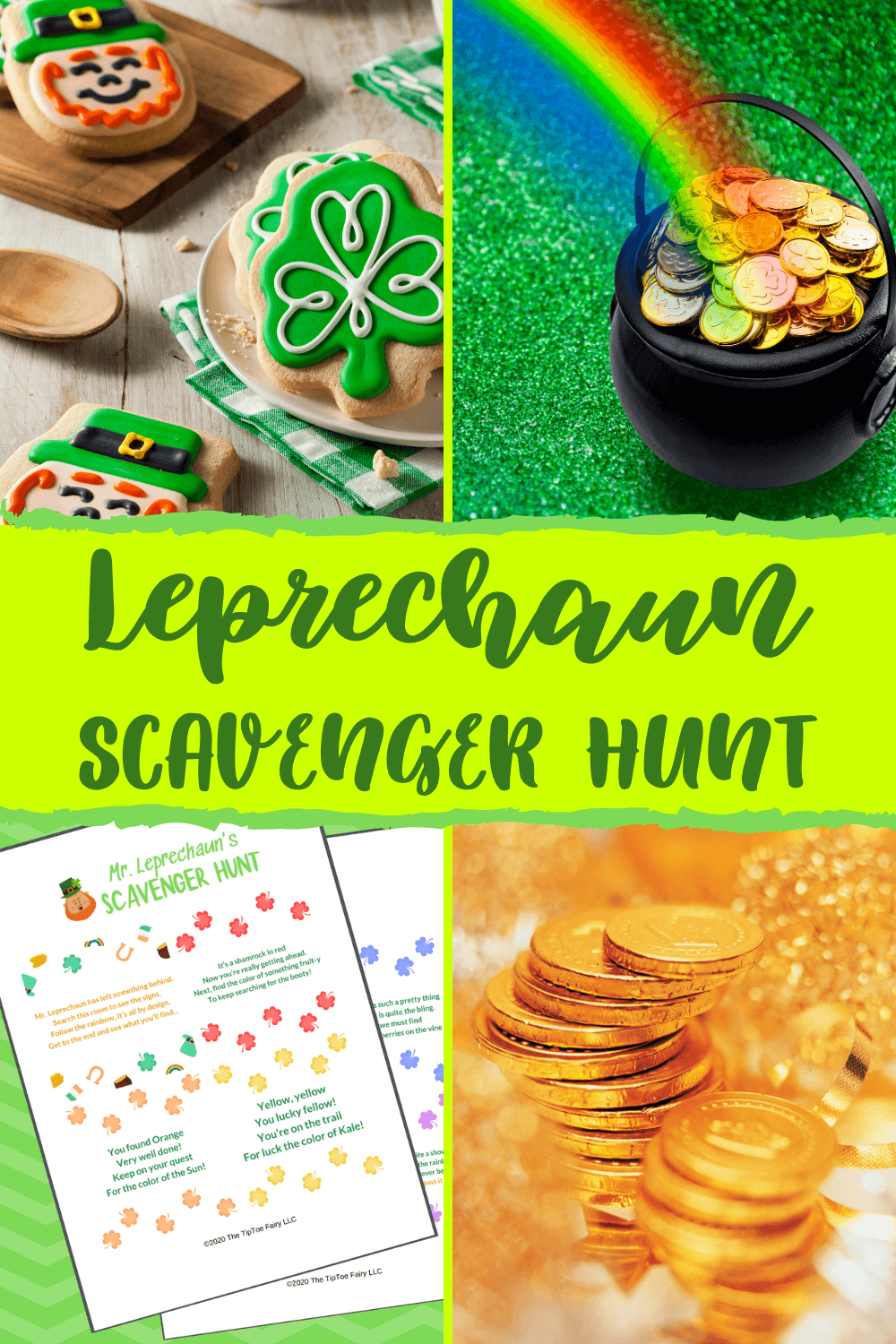 Who doesn't love a treasure or scavenger hunt, especially when there are prizes involved? I don't know a single kid who turns down a scavenger hunt. My own kids get so excited when I plan one for them.
I love to share stories about mythical creatures with my kids. So, for this scavenger hunt we learned that leprechauns love to hide their treasures like gold, especially at the end of rainbows because who can find one of those?
How do you set up the Leprechaun Scavenger Hunt?
For this scavenger hunt, we learn that Mr. Leprechaun (did you know leprechauns are all males?) left his treasure for us to find.
Print the file and cut out the clues.
Hide the clues around one room, where they are in plain sight but not extremely noticeable. Make sure to hide them in rainbow order – red, orange, yellow, green, blue, indigo, and violet.
To start the hunt, give the kids the first clue written in gold.
Hide the treasure with the last clue for "violet."
Make a Leprechaun Drink
One thing that would be totally fun is to make the Elixir of Fortune, a special drink that turns you into a leprechaun, and have the kids drink it beforehand to give them some special leprechaun powers during the scavenger hunt.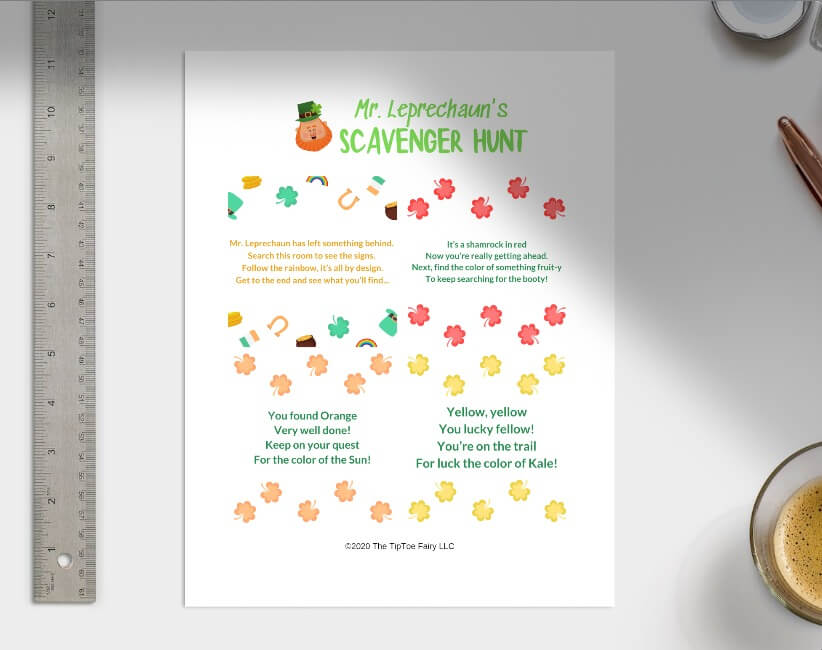 Get the files
What kind of prizes can you have for a Leprechaun Scavenger Hunt?
I think the best treasure you could get are the gold chocolate coins. You can get them in individual mesh bags for multiple children or just buy the chocolate coins in bulk. Or, maybe you want to give a rainbow treat?
More Leprechaun Treats
We also have some delicious treats you could make as prizes like Pot o'Gold cookies or Lucky Leprechaun Hats.