It's the end of the school year, and I've got a simple Sonic Gift Card Printable just for you to give to the teachers! Teachers love Sonic drinks!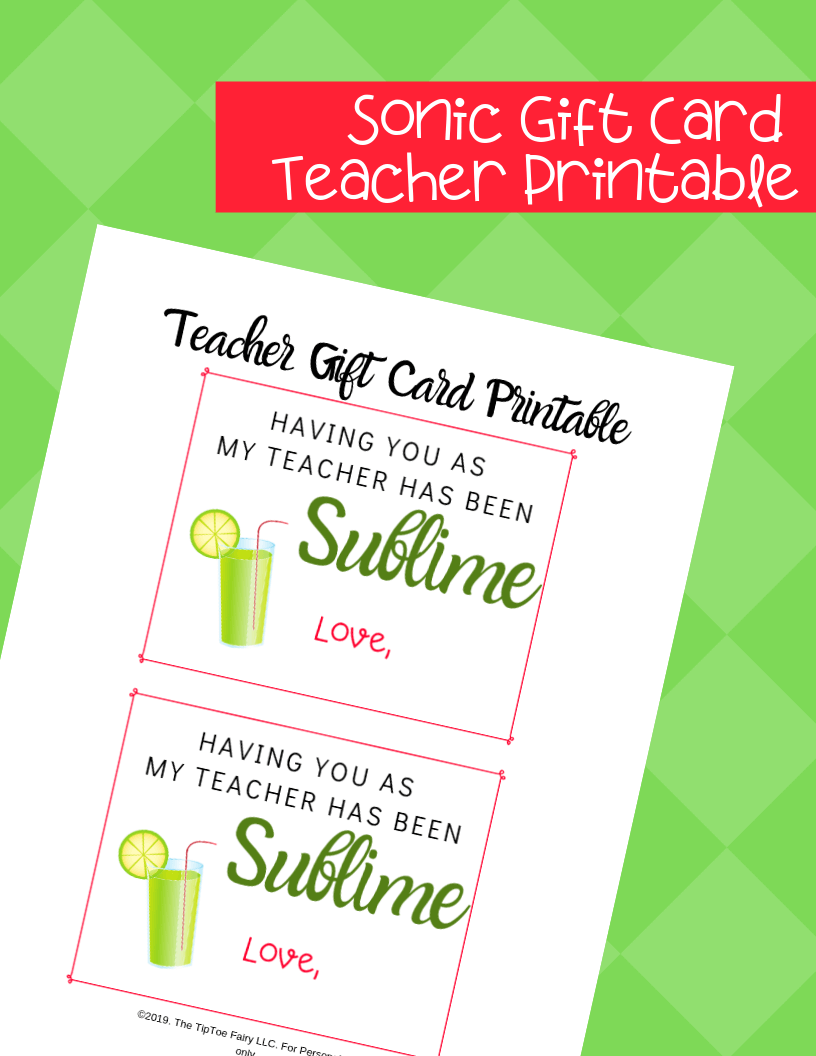 I cannot believe how fast this school year flew by. A couple years ago they revamped our school year, so now we get out of school before Memorial Day. I like it, but it sneaks up on you fast.
Teacher Gift Ideas
Every year for Christmas and the end of the school year, I give our teachers gift cards just for themselves. No baked goods, no useless gifts, no homemade goodies — just gift cards so they can buy what they like. I have a relative who is a teacher, and I would always be on the receiving end when she recycled the teacher gifts she received. That is a whole other story for someday, but I will tell you now it was never good. Because of that, I almost always give gift cards to our teachers.
Sublime Sonic Gift Card Printable
At Christmas this year I did Target gift cards. This time I'm doing Sonic gift cards. My daughter says her teachers always have Sonic drinks, so I thought that was perfect.
Our town is teeny tiny. We don't even have a single traffic light. We have two fast food restaurants and no grocery store. One fast food restaurant is a fried chicken place and the other one is Sonic. Everyone goes to Sonic after school – everyone — especially because of the 1/2 price drinks. And, limeades are always popular, so I thought that would be a cute play on words.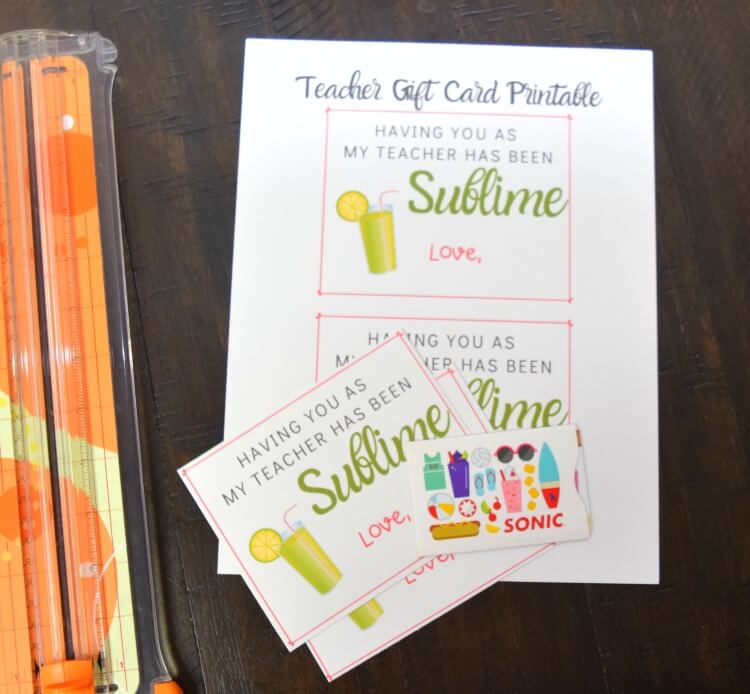 Most of the teachers at our schools live here in town as well. They are always bringing Sonic to school. I can't tell you how many times I've been waiting in the pickup line and see a teacher make a run for Sonic and come back with 2-4 drink holders full of Sonic drinks. So, this seemed like the perfect little thing for teachers to get what they like.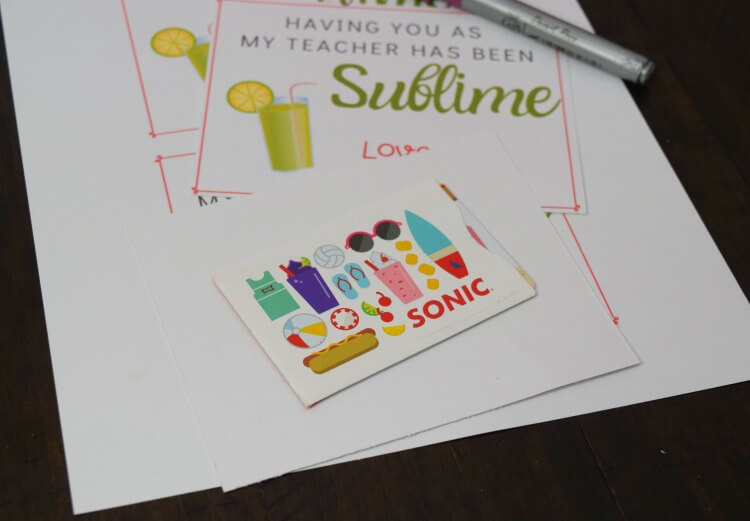 After cutting out the printables, there's a spot to sign your child's name. Then, I use glue dots or foam adhesive to attach the gift card to the back of the printable.
More Teacher Gift Ideas