Summer can be hard for us moms. You want to give your kids some great learning experiences so their brains don't just turn to mush. I've got a totally fun one today. Let the kids make a DIY Marshmallow Catapult!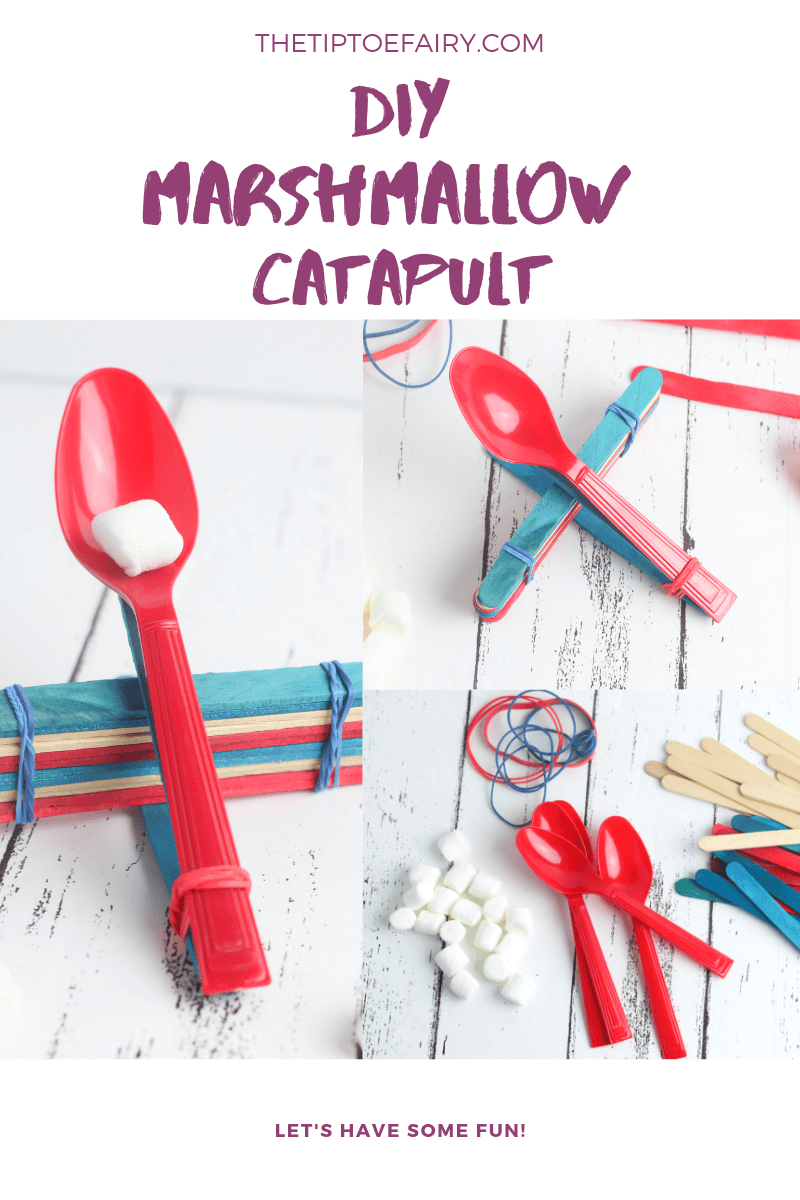 I readily admit my kids have a lot of screen time. I like my kids to learn how to entertain themselves, and sometimes that's with a computer. Other times, they're outside playing on the swing set. Computer time is something they enjoy, and with four kids, there is nothing wrong with me getting a kid break.
It's also good to do other things with my kids like make a Marshmallow Catapult. It's a little bit of physics and STEM and they don't even realize they're learning I don't know what kid doesn't want to make one of these, even my teenager wanted to do it.
Marshmallow Catapult
Supplies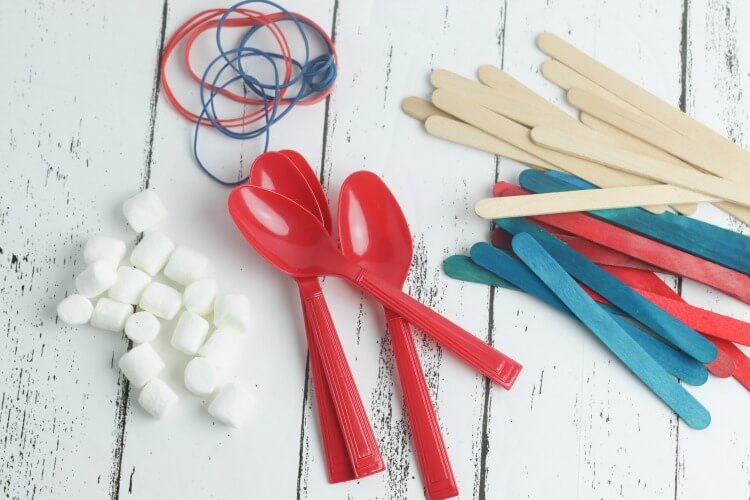 Instructions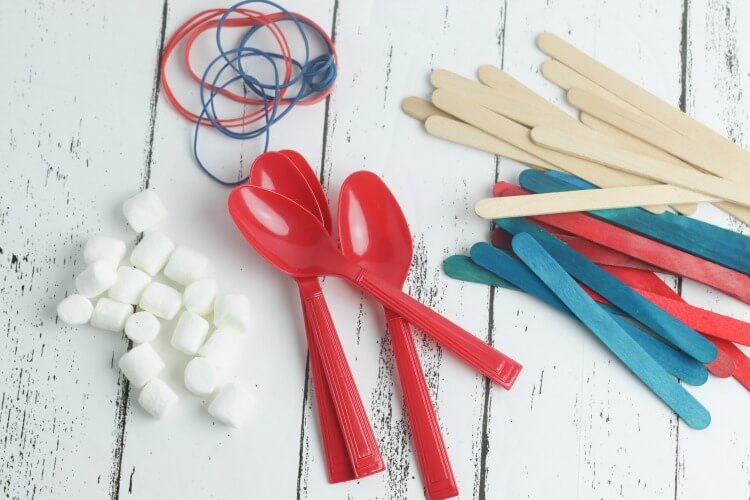 You can use any colors you like. This one just happens to be made in red, white, and blue, so it's perfect if you need to build a spoon catapult for the 4th of July.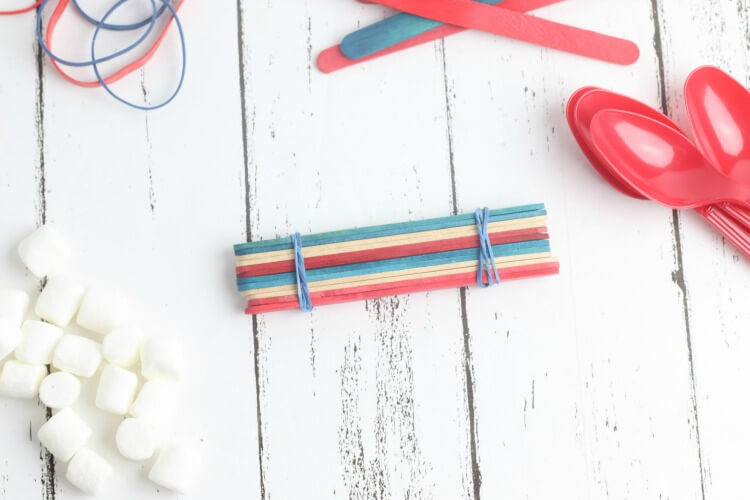 Make a stack of 2 red craft sticks, 2 white craft sticks, and two blue craft sticks (or any color variation). Repeat the pattern a second time. Secure the stack of 12 craft sticks with a rubber band on each end.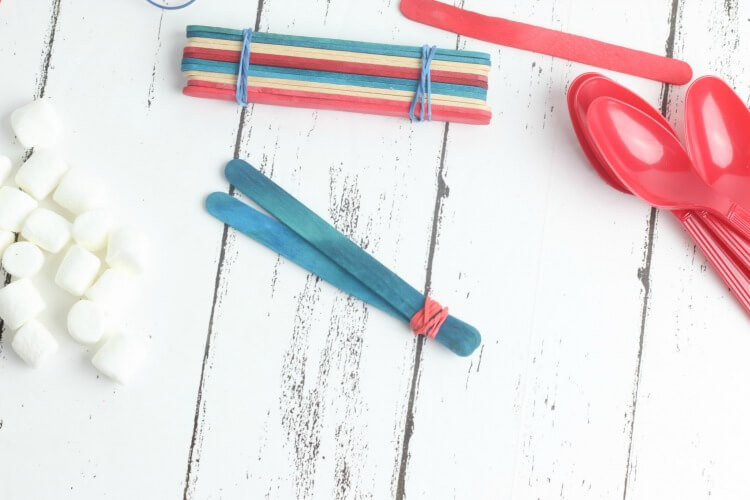 Stack the two remaining craft sticks on top of each other and secure at one end with another rubber band.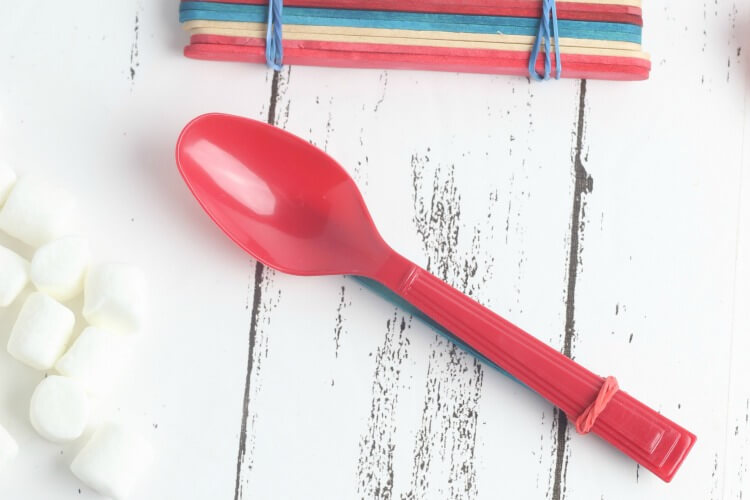 Slide the end of a plastic spoon into the rubber band at the end of the blue craft sticks.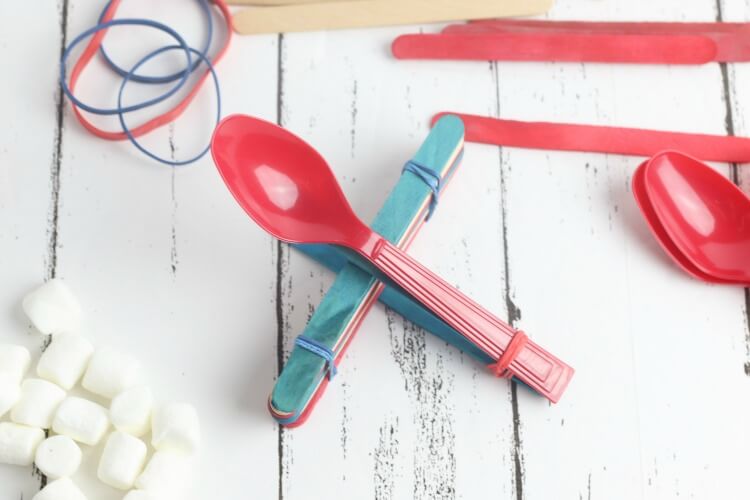 Spread the two craft sticks apart and slide the stack of 12 craft sticks in the middle with the spoon resting on top of the stack.
To use the catapult, place a marshmallow on top of the spoon and push the spoon down slightly. Let the spoon go to launch the marshmallow into the air.
Why It Works
When the marshmallow is put in the catapult and the spoon is pulled back, you are creating tension, which is force that is stored in the popsicle stick. When that tension is released when you let go, that stored energy changes into kinetic energy for the marshmallow as it flies through the air (which means it's in motion).
More Kid Crafts