If you love Rice Krispies Treats, then you'll love these No Bake Halloween Pumpkin OREO Marshmallow Bars. They're so cute and shaped just like jack o'lanterns. And, they're absolutely delicious and made with only THREE ingredients, including crushed OREO Cookies. This post contains affiliate links.
I was multitasking the other day when I was making rice crispy treats at the same time I was making "dirt" out of OREOS for another food project. I thought using OREO crumbs instead of rice cereal might just be amazing. Wow, oh wow, how did I not think of this before?
The best part of this recipe is that it's totally no bake and has just a few ingredients. You melt the butter and marshmallows in the microwave and mix it all up and you've got a dessert that everyone will rave about.
Ingredients to make OREO Marshmallow Bars
This takes just THREE ingredients!
1 Family Size package OREO cookies
16 oz bag marshmallows
4 tablespoons butter
I think that mini marshmallows melt the best in the microwave. The regular-sized ones tend to take a bit longer. So, I recommend the mini marshmallows when melting them in the microwave.
To turn these into pumpkin jack o'lanterns, you'll also want:
How do you make these OREO Bars?
Use a food processor or blender and crush the OREO cookies to crumbs. Don't scrape out the frosting. They turn to crumbs just fine with the whole entire cookie.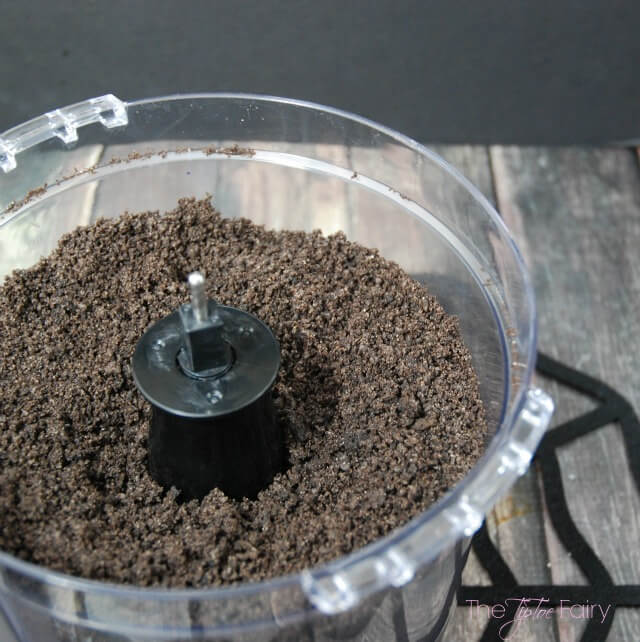 Take a cookie sheet and spray it with nonstick spray and set aside. I use the biggest cookie sheet I have that has edges all around it. It's about 17 x 11 inches
Next, melt 6 tablespoons of butter in a microwave-safe bowl for 30 seconds.
Then, add one entire bag of mini marshmallows. Stir up the marshmallows into the butter.
Next, heat the marshmallows in the microwave for 30 seconds, then stir. Then, heat for an additional 30 seconds and stir again. Continuing doing this until the marshmallows are completely melted.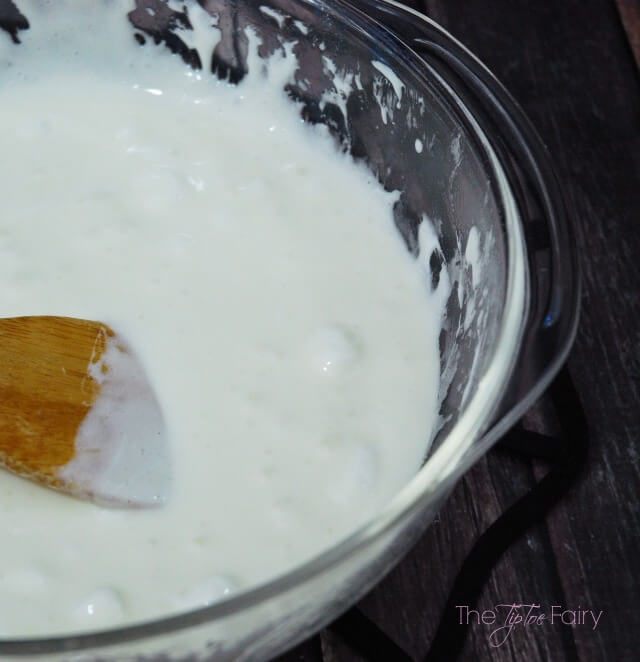 Stir until all the marshmallow lumps are gone.
Now pour in the crushed OREOs and stir it up. Work quickly!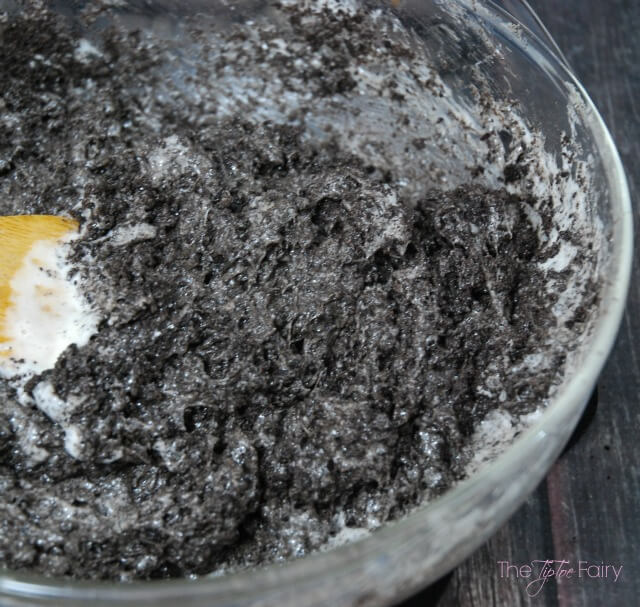 Once it's thoroughly mixed, then, pour it out into the cookie sheet. This is the part where you might get a little messy. I found it easier to use my hands and smush it all to spread out in the pan.
Let it sit for an hour or so to cool.
Once it's cooled, but still pliable, use the pumpkin cookie cutter and cut out as many as you can.
To finish them off use the orange sparkle gel frosting and add little mouths and eyes to make them look like jack o'lanterns.
Serve and enjoy!
How do you store these bars?
I keep the leftovers, though there usually isn't much left over, in a zipper baggie on the counter for 3-4 days.
Can you make these ahead of time?
I would recommend only making them 1 to 2 days ahead of time, but wait to add the sparkle gel until close to the time you're ready to serve them.
More Halloween Treats
More Halloween Fun
Yield:

18
OREO Spooky Treats
Love rice crispy treats? Then, you might love these, too!
Ingredients
1 family size bag of OREO chocolate sandwich cookies
1 bag of mini marshmallows + 1 cup of mini marshmallows
1 stick of butter
orange frosting
Instructions
Melt the butter in a microwave safe bowl for 30 seconds.
Then add the marshmallows and mix them up in the butter.
Microwave the marshmallows for 30 seconds and then stir and microwave again for 30 seconds.
Pour all the OREOs into a food processor and puree for a couple minutes until there are no large chunks.
Pour the cookie crumbs into the marshmallows and stir until completely combined.
Pour the content into a cookie sheet that has been covered in non-stick spray.
Use your hands to press it down into the pan.
Allow to cool for an hour or so.
Use a pumpkin cookie cutter to cut into shapes and then frost eyes and mouths.
Enjoy!
Come Join Us!
Liked this article and want more? Follow along on Instagram, Facebook, Twitter, Pinterest, TikTok, and YouTube!
Come over and join us on Facebook in the group Recipes, Crafts, and more with TipToe Fairy or Sewing and Crafting with The TipToe Fairy!
Visit Our Other Blogs!