Just in time for Valentine's Day, it's a L~O~V~E drink — an Aphrodisiac Smoothie, made with special aphrodisiac ingredients that you just might have in your kitchen!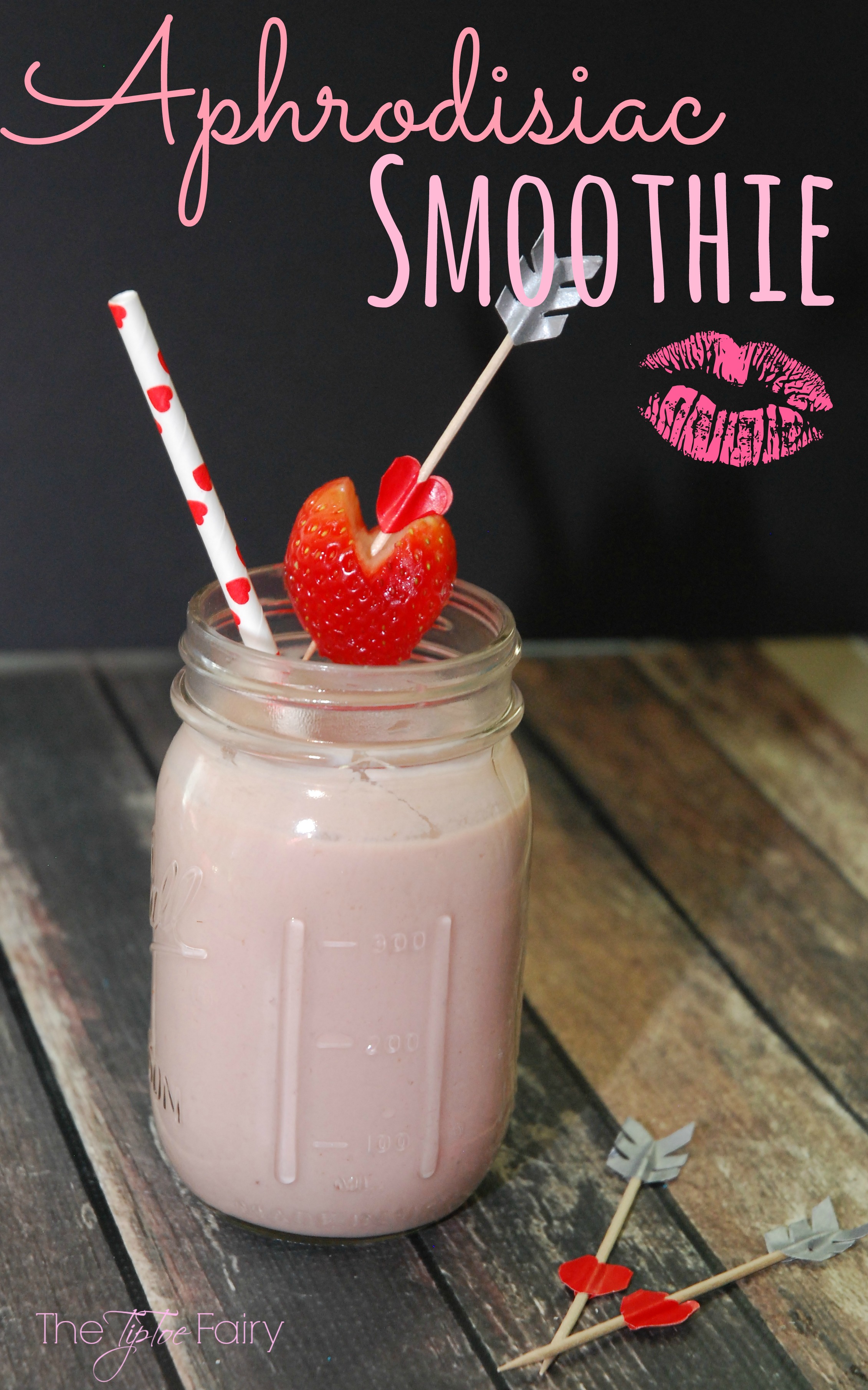 My mother in law had this amazing blender that was just collecting dust at her house, so she brought it to me. It is one of those super duper blenders that can even make hot soups because it spins so fast.
I love this thing. You can check it out here! I have had nothing but wonderful things to say about it. It can really blend anything. I make sauces and soups and puree all kinds of things in it. It crushes ice like nobody's business.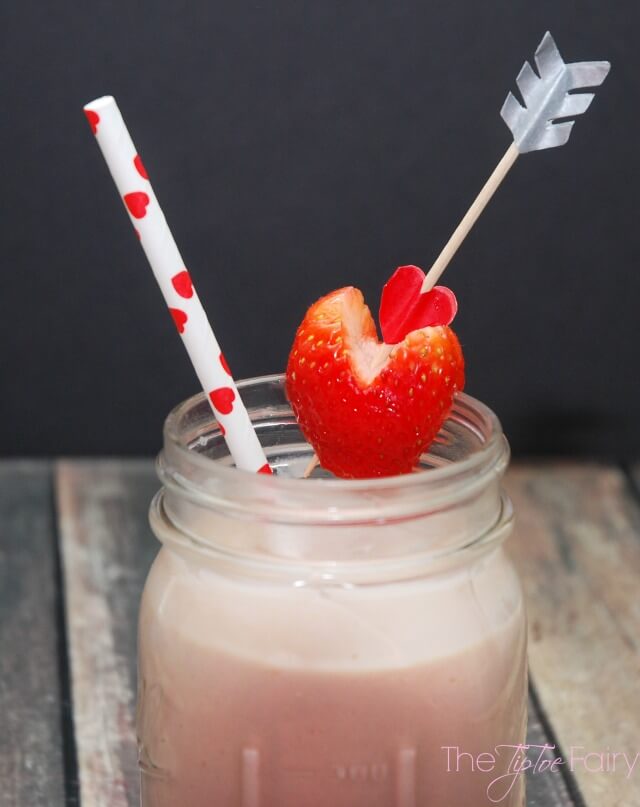 Today, I'm sharing my Love Smoothie full of aphrodisiacs! This has become my favorite smoothie lately. You won't believe what's in it. I know I was seriously skeptical when I made it the very first time because I am a picky eater. I have never been one to enjoy fruits mixed with veggies in my smoothies because food textures drive me crazy. But, this smoothie is really delicious.
So I'm sure you're wondering what's in it. Here's the recipe: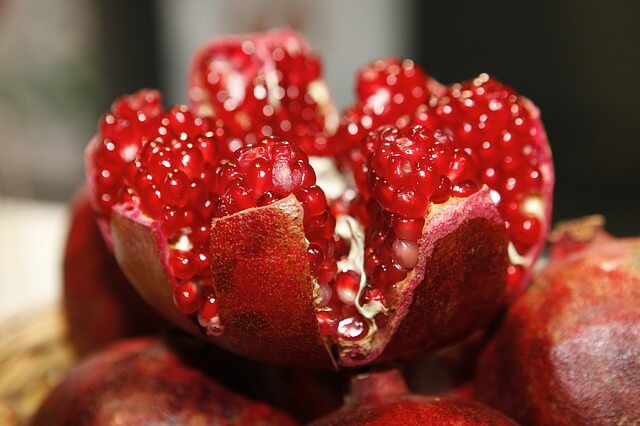 Pomegranates are full of antioxidants which protect the lining of blood vessels which can increase genital sensitivity. The word "Aphrodisiac" comes from the Greek goddess of love, Aphrodite, and she planted the first pomegranate tree. Pomegranates are often viewed as a sign of fertility because of their many seeds. There's also studies recently that suggest drinking pomegranate juice daily can lower cortisol levels (the stress hormone), which can increase testosterone in both men and women.
Bananas are obviously very phallic shaped, but they also have loads of vitamin B and potassium which are so important for the production of sex hormones. During ancient times in Central America the sap from red bananas was drunk and known to be an elixir of love.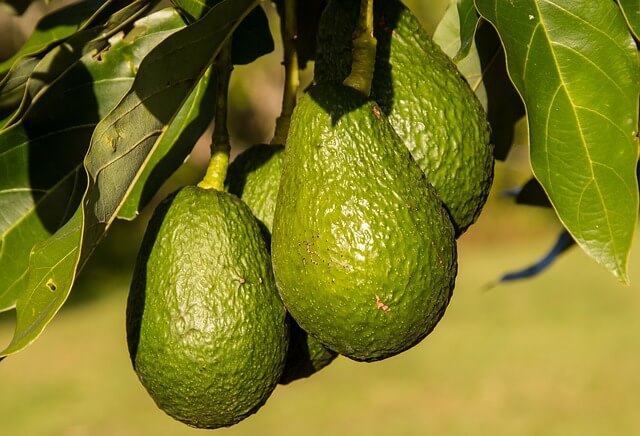 The Aztecs called avocados "ahuacuatl" which means "testicle tree." They thought it also could incite increased libido. It's even said that Catholic priests in Spain found the fruit to be obscene and forbid it. Vitamin E in avocados helps your body make sex hormones. It's also rich in folic acid, B6, and potassium, which contribute to increased fertility.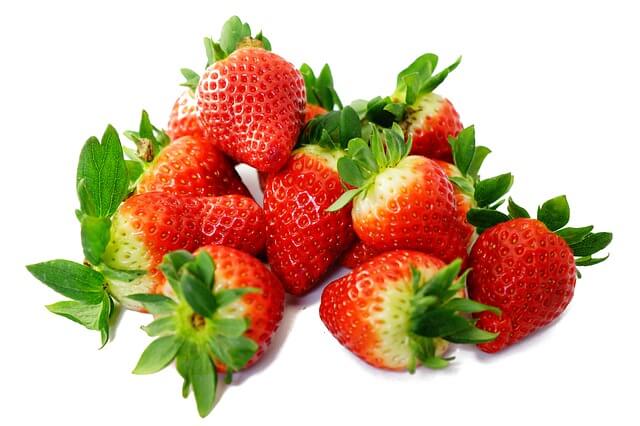 Strawberries are also a symbol of Aphrodite. It's said that after Adonis died, she wept little little red hearts that fell to the ground, which is where strawberries originated. During the Middle Ages, they were seen as fruits of seduction and temptation. They are also said to symbolize the nipple and are chock full of vitamin C, antioxidants and phytochemicals. It's said if you find a double strawberry and break it in half to share with someone special, you will find true love.
More Love Recipes
DIY Love Ideas
Ingredients
6 oz plain Greek yogurt
4 oz unsweetened pomegranate juice
1 banana
1/2 of an avocado
strawberry for garnish
Instructions
Combine all the ingredients and blend until smooth.
Pour into a glass and serve immediately.
Nutrition Information:
Yield:

1
Serving Size:

1
Amount Per Serving:
Calories:

463
Total Fat:

16g
Saturated Fat:

3g
Trans Fat:

0g
Unsaturated Fat:

12g
Cholesterol:

9mg
Sodium:

82mg
Carbohydrates:

65g
Fiber:

12g
Sugar:

41g
Protein:

21g
Any nutritional information on thetiptoefairy.com should only be used as a general guideline. This information is provided as a courtesy and there is no guarantee that the information will be completely accurate.