Do you need something fun and different to do with your significant other this Valentine's Day? Or maybe even a new date night idea? I've got something really special! It's I Love You Bingo!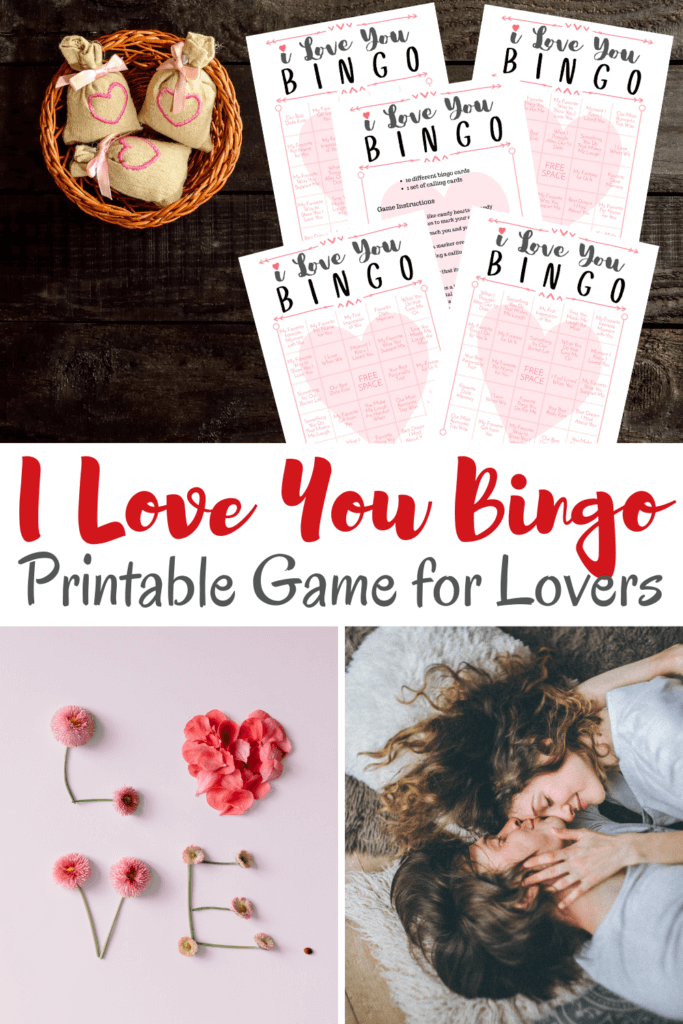 Play I Love You Bingo with your love for the perfect romantic game. Spend the night reminiscing about your relationship together and learn more about why you are each other's favorite person!
It's perfect to play at home with dinner for two or even a champagne picnic in the park.
What's included in the I Love You Bingo Game?
game instructions
10 different bingo cards
1 set of calling cards
There's enough cards that you can play many different times and end up giving a lot of different answers.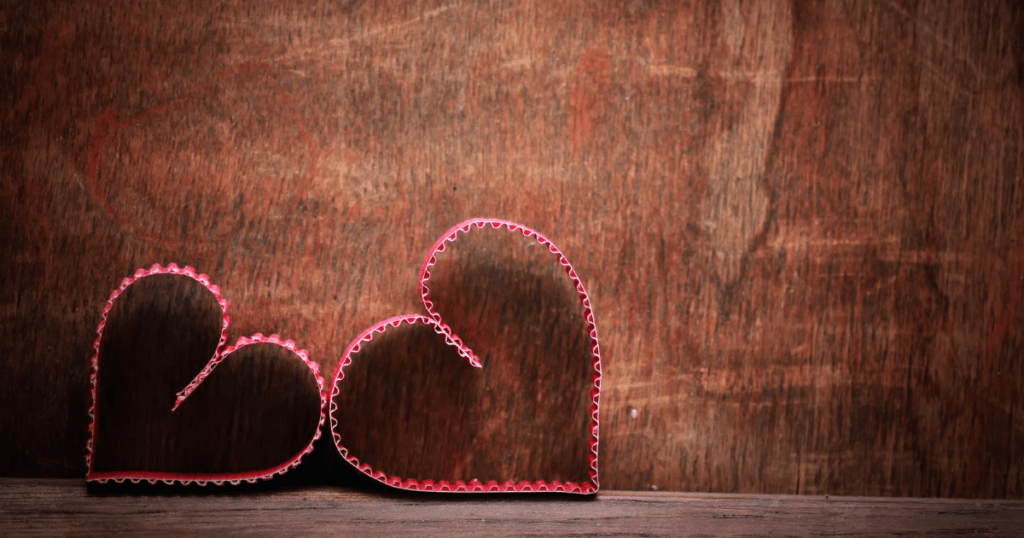 How do you play I Love You Bingo?
This is a simple game. But…this is not a game for kids. It's for lovers – boyfriends and girlfriends, husbands and wives, and significant others.
Pick something like candy hearts, Hershey Kisses, or Valentine-themed M&Ms to mark your squares.
Take a card for each you and your significant other.
Each of you put a marker over the free space.
Take turns drawing a calling card & announce the item.
Each of you cover that item on your card with a marker.
Whoever completes a line of 5 items first (diagonal, horizontal or vertical) says BINGO and goes down the line and answers each of the prompts about your partner.
It's perfect for Valentine's Day, date night at home, or even as a little wedding or anniversary gift to each other!
Get the Files
More Valentine's Day Ideas for Lovers