This shop has been compensated by Collective Bias, Inc. and its advertiser. All opinions are mine alone. #KYTrySomethingNew #CollectiveBias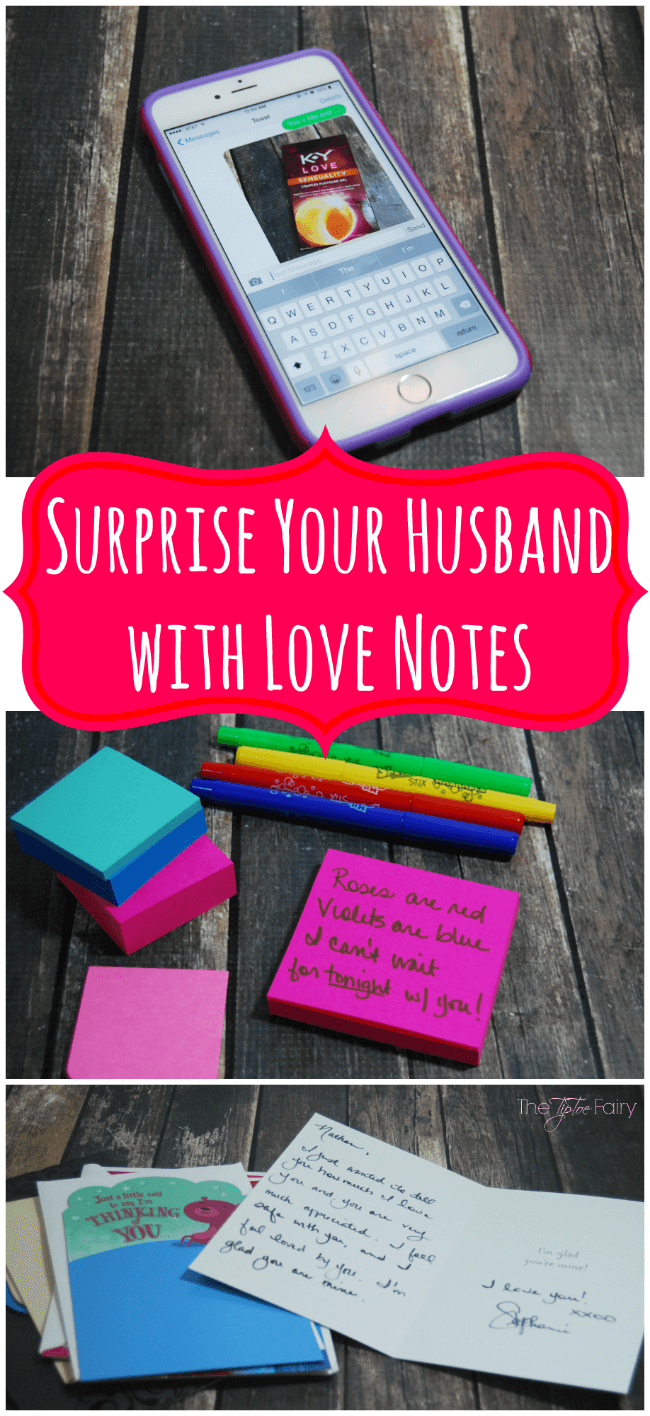 My husband and I both work to keep the passion in our marriage. After six years, the fires have been burning even stronger lately. We love to try something new together, and I think that makes us feel even closer.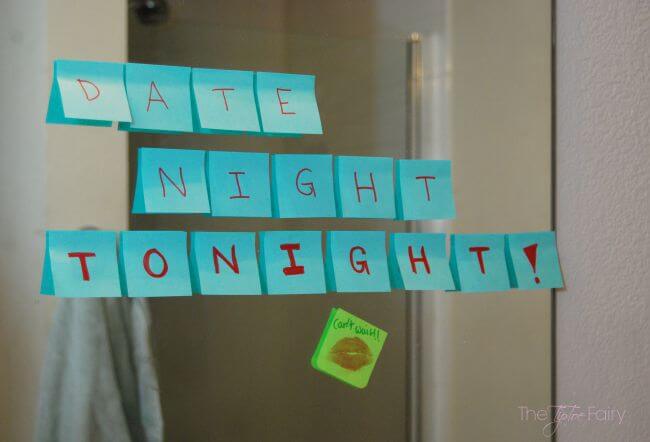 We love to give each other little gifts just for no reason. He'll bring me flowers, a self portrait where he's professing his love, or a slice of cheesecake. I like to hide love notes in his car or lunch bag, or maybe a lipstick note on his mirror.
Sticky notes are seriously like my best friend. I use them for everything. My most favorite use is leaving Nate little notes of love. I'll put one on his steering wheel before work or a lipstick kiss on a sticky note over his sink in the bathroom — my little ways of showing him how much he means to me. Just the other day I made a big sticky note heart on the front of his car (so he'd see it as soon as he walked into the garage). Every little sticky note had a reason why I love him.
He does similar things for me. A few years ago, he gave me a hand-painted jar full of love notes. I savor them, and I still haven't gotten completely to the bottom of the jar yet.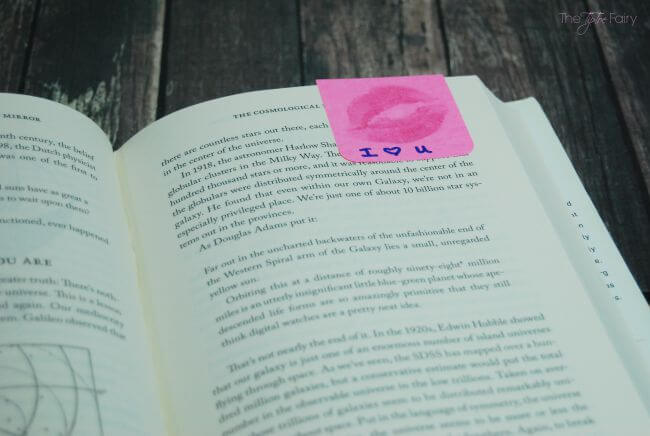 Your husband will love it if you do things like that. An unexpected love note brings back all those feelings like when you were first dating! Here's a few quick little Love Note ideas to get you started:
I'm so glad I fell in love with you.

You are my soul mate.

My skips a beat whenever I see you.

I love you more than words.

I want you to drown me in love.

I'm so lucky to have you.

You make my world sparkle.

I love snuggling up to you.

I love the way you kiss me.

You are such an amazing husband.

You are my best friend.

Your kisses make me melt.

I love our life together.

I need you because I love you.

I don't know what I'd do without you.

I love your enthusiasm.

I love to listen to you play the guitar.

I love how silly you are.

You make me feel safe.

You make me smile.

I love spending time with you.

I love when you read to me in the rain.

I love getting lost with you.

I love trying new things with you.

Crazy about you!

You have the key to my heart.

Love you forever.

You are my favorite person ever.
Another way I love to surprise him with love notes is to hide a card or two in secret places like a book he's currently reading, in his lunch, or even in his sock drawer. I love to keep a couple of romantic greeting cards on hand to surprise him when he's not expecting it.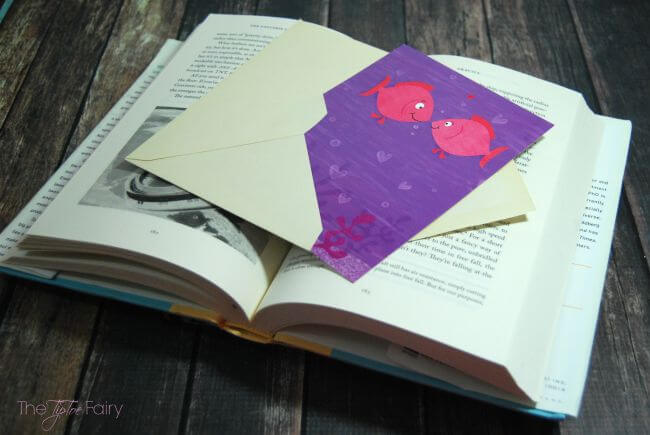 When I use the greeting cards, I'll write a letter inside. Sometimes they're long and sometimes just short and sweet. If you're wanting to write your husband a love letter start with a favorite memory when you first started dating or maybe all the things you love about him. Once you get that ink flowing, you'll feel inspired!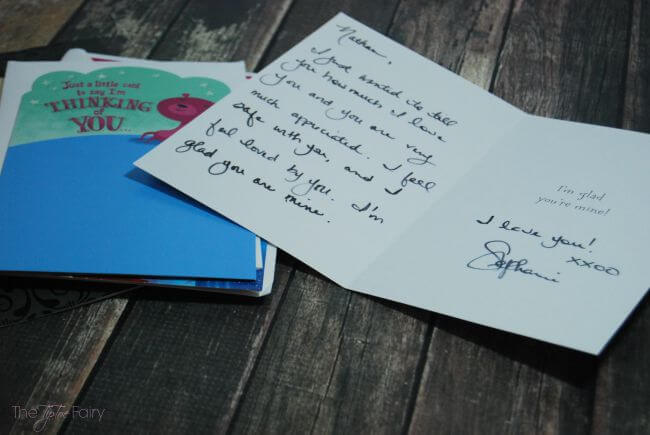 With three kids, it can be hard to find time for intimacy, so sometimes I plan a date night to a hotel. We grab some take out and spend a few hours getting to know each other again. When those special date nights roll around, we are both super excited.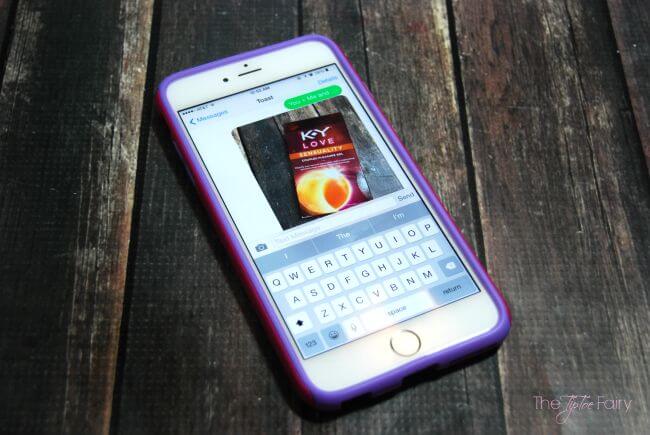 This is when I love to send him some sweet little enticing text messages while he's at work. It definitely ups the anticipation for date night for both of us. Nate is also very good at responding and sending me texts that will make me blush.
Need some text message ideas? Here are 15 Flirty Fun Texts that will get your husband's attention! Be sure to send one when he least expects it.
Don't tire yourself out too much today.

I can't wait to be in your arms again.

There's something I'd much rather be doing today….You

I've been thinking about you all day

I want you right now.

I can't wait for you to get home.

Just thinking about last night and…you

Got a surprise for after the kids go to sleep. Let's move up their bedtime tonight!

You are on my to-do-list today.

How many hours until I get to see you again?

I woke up happy today, and it's all your fault.

Can't wait to kiss you later.

I love being together. Miss you!

Have a great day at work – I'm counting the hours til you get home.

I hope you're thinking about kissing me as much as I am thinking about kissing you.
Trying something new can bring you closer and bring your relationship to a whole new level!
What do you do to keep the passion in your relationship?