[disclaim]This is a sponsored post for Nature's Harvest®. All opinions are 100% my own.[/disclaim]
Lately, I've been sharing some fun ideas for lunch box foods for kids. Today, I'm going to show you a fun little DIY for an easy Robot Sandwich with Nature's Harvest® Honey Wheat bread and supplies you probably already have. I hope it inspires you!
Two of my kids love to take sandwiches every single day to school, and I try to make it better for them than just plain ol' white bread. With Whole Grain White, Honey Wheat-or any other variety, we moms can be sure it's made with whole grains because it says Nature's Harvest®.
I was happy to find that Nature's Harvest® Honey Wheat was on rollback for $1.97 at Walmart. They also have several other varieties and every one of them is baked with whole grains with no artificial flavors, colors, or high fructose corn-syrup. Plus, you can count on at least 8g per serving. They are all great choices which is why they say Nature's Harvest® is "The easy choice for whole grains."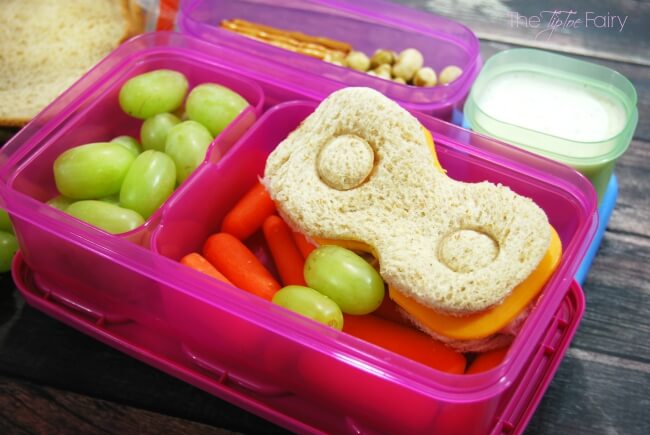 Mom in the US are adding more whole grains to their family's diets every day. According to the NPG Group's 29th Annual Report on Eating Patterns in America 2014:
57% of American consumers eat whole grains at least every two weeks in their diet (#2 in their list of BFY eating habits after "Reduced/No Fat");
56% of American consumers are already trying to add whole grains into their diet (#1, Fiber and Protein #'s 2 and 3 following)
"According to a recent nationwide survey conducted on behalf of Nature's Harvest bread, nearly 75 percent of moms have employed creative methods, such as styling food into fun shapes, to get their children to eat more nutritiously."
"In our recent survey of moms with children ages four to 13, we learned nearly half of moms are concerned about their children's nutrition and that 52 percent consider whole grains one of the most important nutritional considerations when purchasing food at the grocery store."
I'm not one to spend hours making lunches for four people to look identical to some character, but I can do a few cut outs to look cute. This one is really easy, and I used a little plastic container for the shapes and then I used the a cake frosting coupler to make the eyes. Here's how to do it:
First, find a small rounded rectangular container or a cookie cutter and cut two pieces of bread.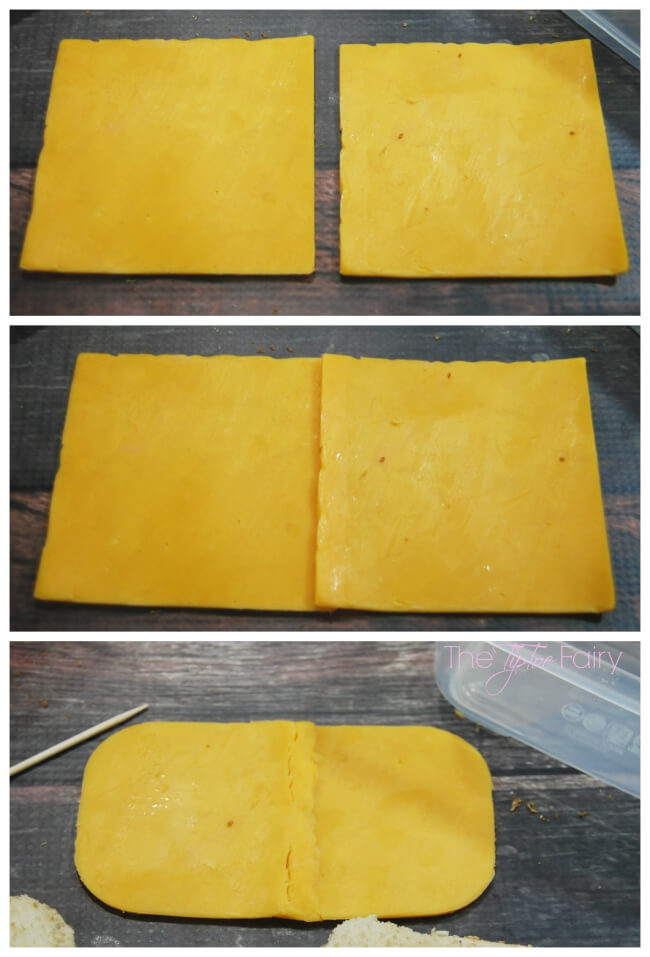 Next, take two pieces of cheese and seam them together with your fingers. Then use the same rectangular to cut out the cheese.
You didn't think I actually wasted the leftover bread and cheese pieces, did you? They were my breakfast while I made lunches. Brilliant, right? 😉
Next, layer the lunch meat on the back piece of bread.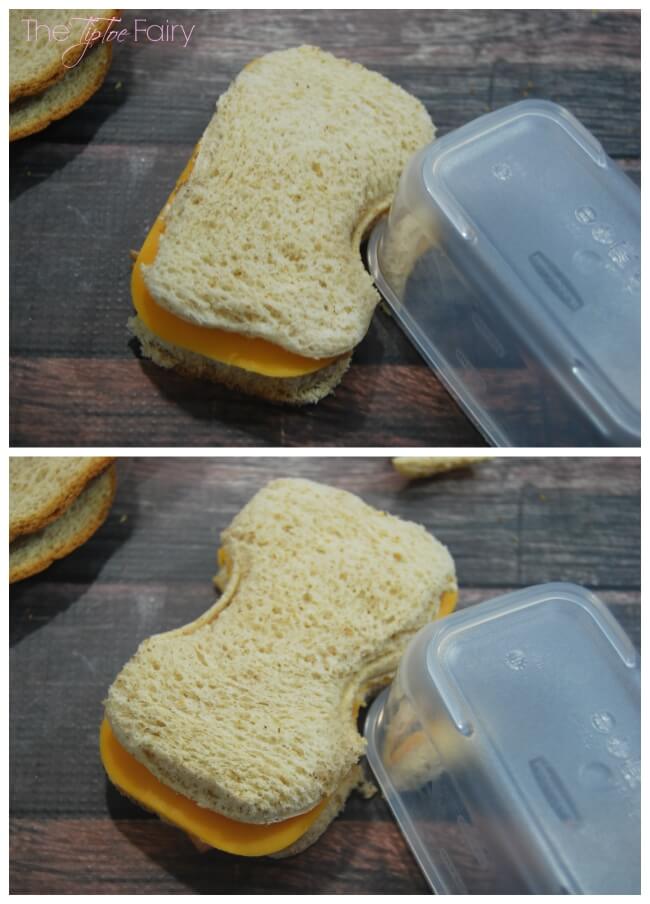 Layer all the pieces together and use the rounded corner to cut out the middle of the top and bottom of the sandwich.
Next, use the frosting coupler and indent eyes into the top piece of bread.
Take 2-3 grapes and slide them on a toothpick. Then, slide the end of the toothpick up into the sandwich so it looks like a neck. Then, it's done.
I put the sandwich over a layer of baby carrots and then added some extra grapes and a few more sides.
Nature's Harvest® wants to know what you think about whole grains with a 10-minute opt-in shopper research survey. The first 100 people who fully complete the survey will receive a $5 Walmart gift card (U.S. citizens only, must be 18 years or older to participate). Click HERE for the survey!
What kind of sandwich art will you create?