Who loves smoothies? My kids sure do, and when we find cotton candy flavor yogurt, their favorite smoothies are Cotton Candy Yogurt Smoothies, which are so easy to make! This is a sponsored post.
They love all the Yoplait® Yogurt Varieties from Original to Gogurt®. I love that I can find it all at Walmart.

.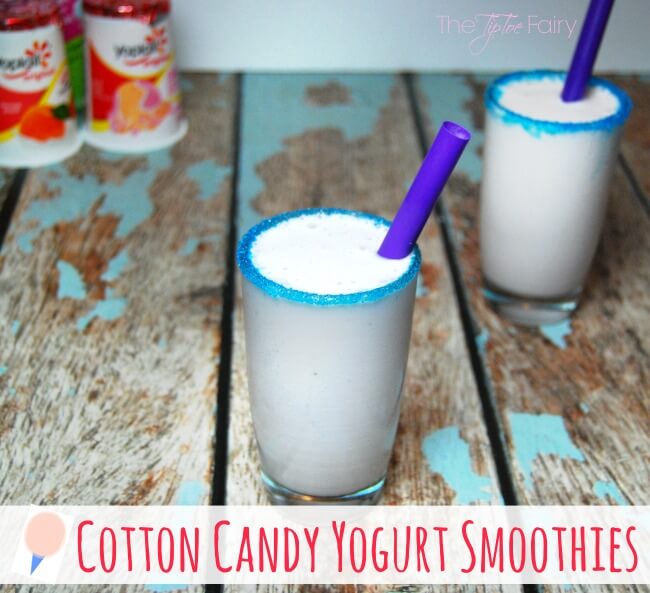 In this family, one of our favorite snacks is yogurt. We eat it for breakfast, lunch, dinner, after school snacks, and even for late night snacks. I always keep a wide variety of yogurt stocked in the fridge at all times, and Yoplait® is my kids' favorite.
When I was a kid, my dad would freeze yogurt for me before putting it in my lunch for school. Now, I love to freeze it for my kids, too.
Yogurt pops made from freezing Gogurt® tubes is such an easy treat at home or in the lunch box. I also like to freeze cups of yogurts that we can easily turn into smoothies.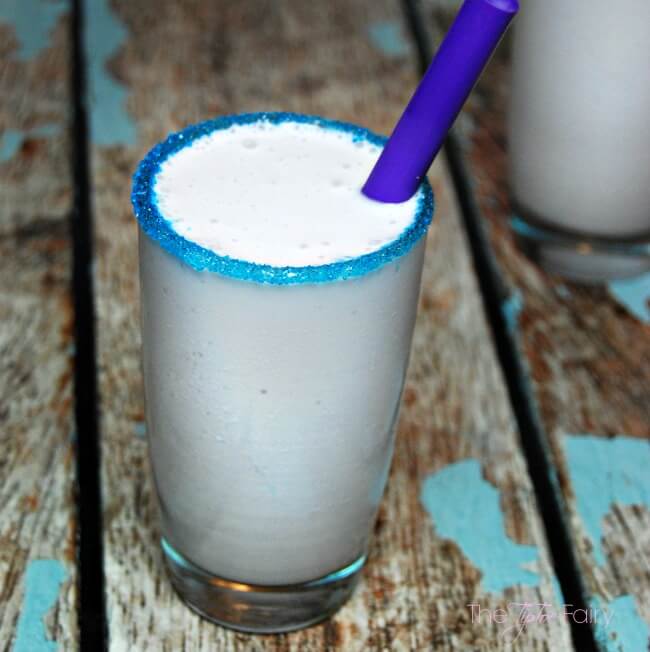 One of our favorites is Cotton Candy Yogurt Smoothies. They are very easy to make and taste just delicious – perfect for an after dinner treat or movie watching snack.
About lunch time, I will put the yogurt cups in the freezer so they can have plenty of time to freeze – at least 4 hours. When it's time to make the smoothies, I will pull out 4 cups of the cotton candy flavored smoothies. You can also use cotton candy Gogurts®.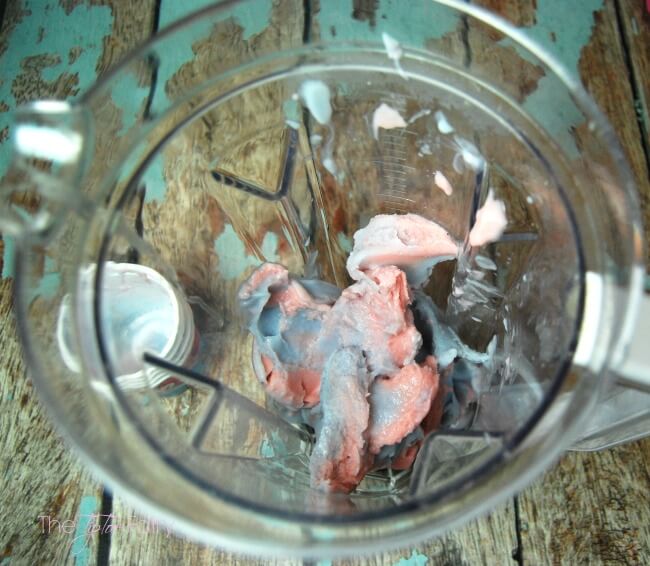 Next, I add all 4 cups to the blender. This makes about 3 smoothies., one for each of my kids.
After that I add 1/2 cup of cold water and 1/2 cup of cream. Then, it's time to blend.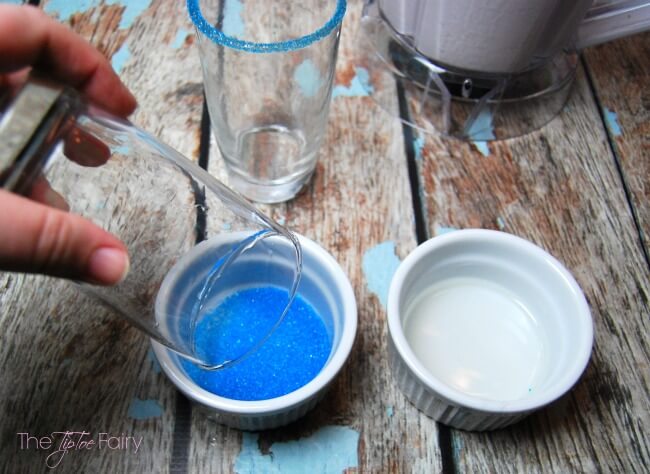 Sometimes I get a little fancy and add colored sugar around the rim of each glass. To do this, dip the very edge of the glass in corn syrup, and then dip it in colored sugar crystals. You can also use water, but that will make the sugar crystals run down the glass. The corn syrup actually will hold to the top of the glass nicely.
I use small juice glasses and cut down plastic straws. Then, I fill each one and serve them to my kids.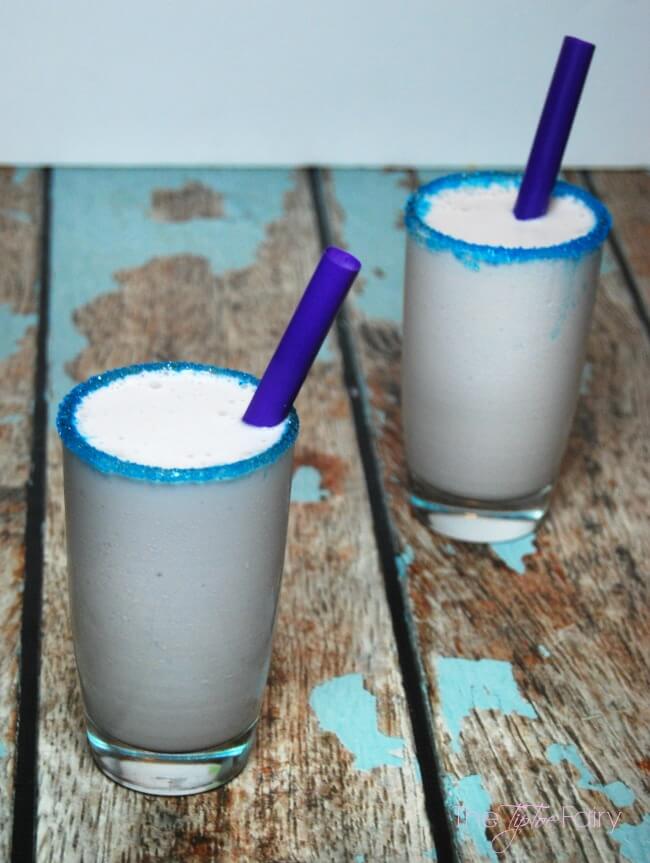 More Smoothie Recipes
More Kid's Snack Idea
Yield:

3
Cotton Candy Yogurt Smoothies
Make your kids an easy smoothie with yogurt that's been froze.
Ingredients
4 cups of Yoplait® Cotton Candy yogurt or Gogurt®.
1/2 cup of whipping cream
1/2 cup cold water
Instructions
Combine yogurt, cream, and water in a blender.
Blend until smooth.
Sugar rim three juice glasses.
Divide smoothie into all three glasses.
Add straws and serve!