This shop has been compensated by Collective Bias, Inc. and its advertiser. All opinions are mine alone. #MagicBabyMoments #CollectiveBias
My brother and his wife just had a new baby girl, and they love Disney. They head to Disney World at least twice a year. So, I thought a Disney Baby gift would be so much fun.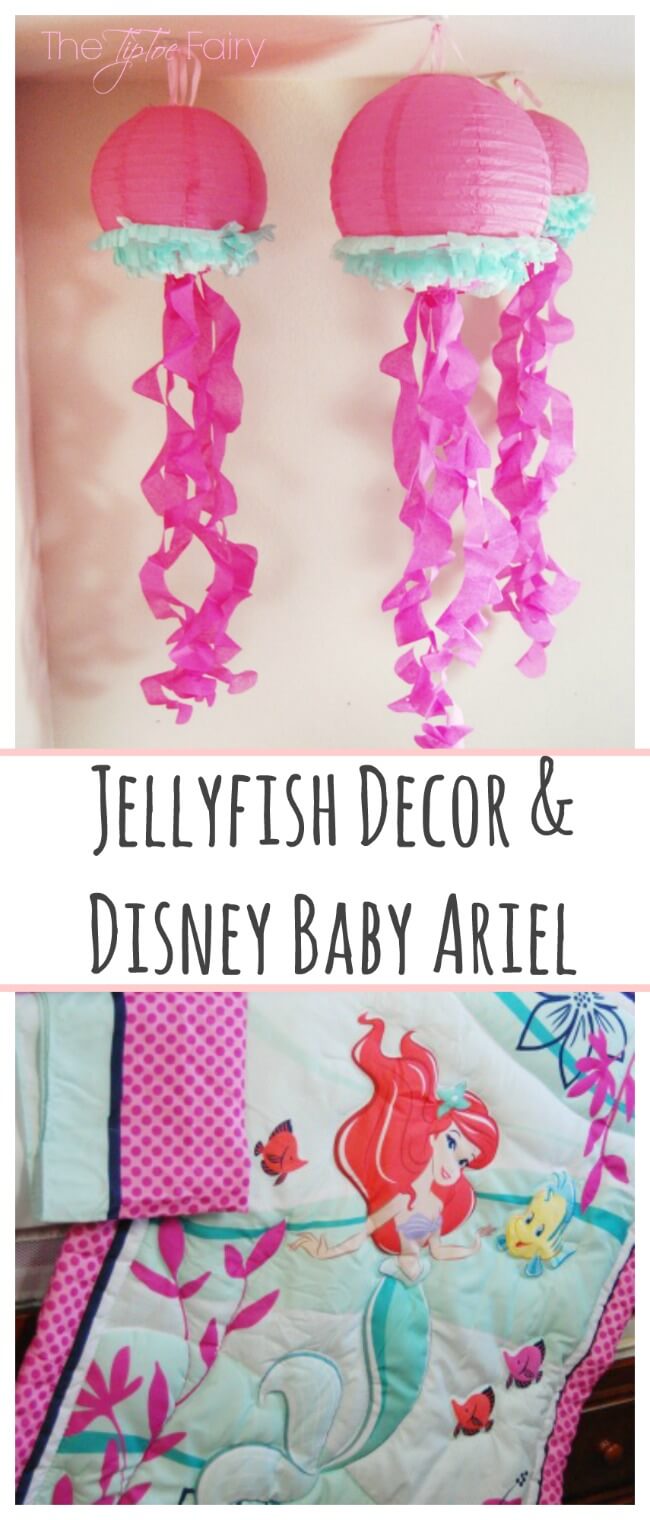 When I saw the new Disney Baby bedding sets at Walmart, I just knew I had to get the Ariel set for their crib. Just about all my nieces and nephews are red heads.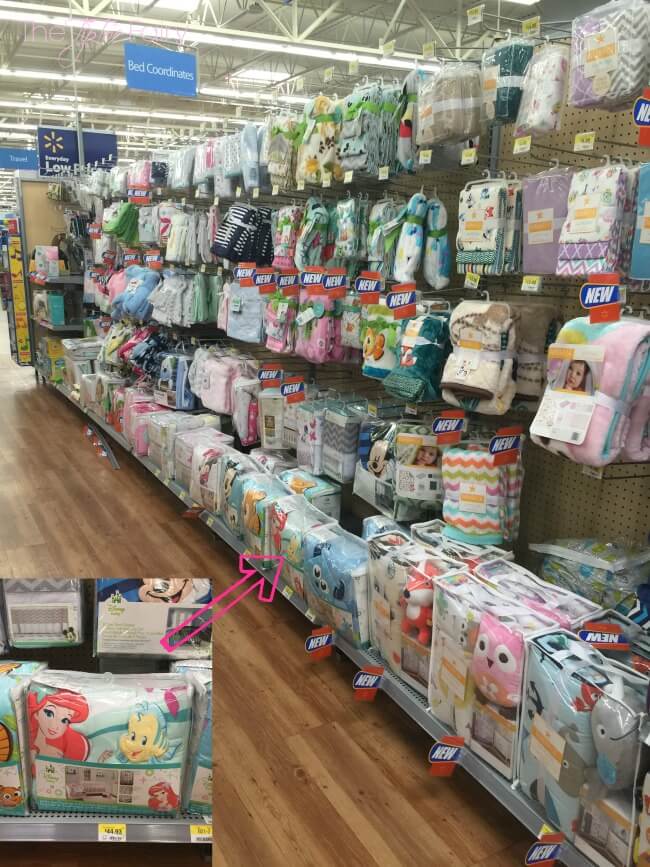 This is a three-piece set with comforter, sheet, and dust ruffle. To go along wit them, I created these coordinating DIY jellyfish decorations to hang up in a corner of the baby room. Something fun to make and for baby to see.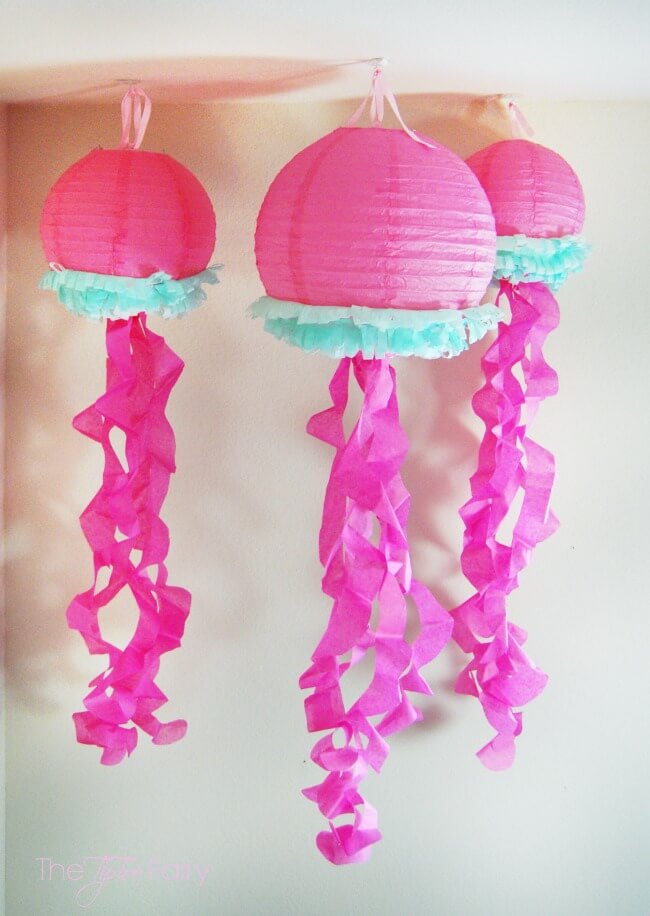 Jellyfish Paper Lanterns
Supplies:
3-pk of paper lanterns in pink
1 package of pink tissue paper
1 package of sea foam green tissue paper
scissors
glue stick
hot glue gun
string
hooks for hanging
1. Put the lanterns together and set aside.
2. Take the hot pink tissue paper and open it up. Then cut it into four squares.
3. Next, cut a stack of squares into a circle. Then, starting at the edge of the circle, cut it into a spiral. These will be the jellyfish tentacles. Set aside.
4. Next, open up the sea foam green tissue paper and fold it into thirds lengthwise. Cut each third lengthwise.
5. Take one of these thirds and fold it in half lengthwise, then fold it again. Now cut strips all the way down it.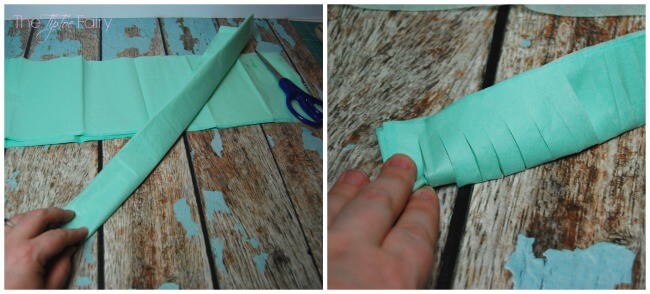 6. Unfold just the first fold and you'll have slits like this. Now, on the second fold, cut all the way down, so that it forms a pile of these.
7. Once piece at a time, take a glue stick and go along one edge of the strip. Then fold it over, and you'll have loops like this. Do this for several strips at a time.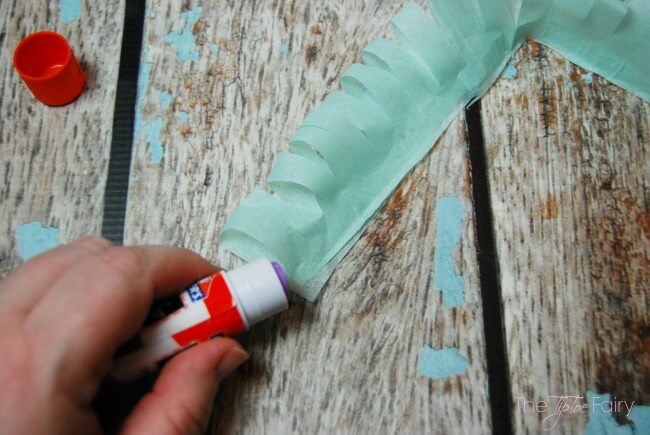 8. Now taking these pieces one at a time, begin hot gluing them in a circle starting at the lower fourth of the paper lantern and working your way down. When you begin, glue the first row upside down, so that the loops will hang down and hide the raw edges when you turn the lantern right side up.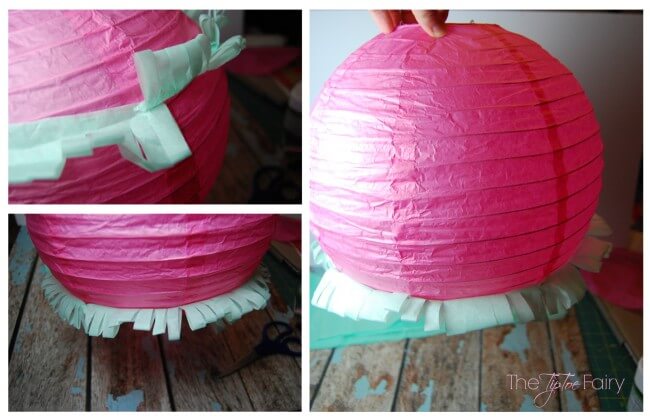 9. After the first round, then you can begin hot gluing the pieces right side up, so that the raw edge will be mostly hidden under the top round. Do this for about 3-4 rounds, until the bottom of the paper lantern is completely hidden by loops. You might check and then add an extra row or two, where there's some pink spots you can see.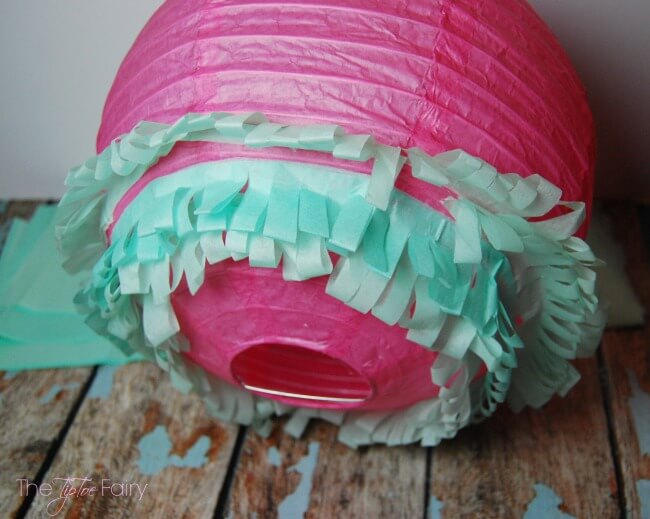 10. Now take the pink spirals and hot glue them inside the bottom of the paper lantern. I used about 4-6. I glued one to the metal piece hanging in the middle, then I glued 4-5 from the inside bottom of the paper lantern like so.
11. Now attach some string or ribbon to the very top of the lantern and hang from the ceiling WHERE THE BABY CANNOT TOUCH IT.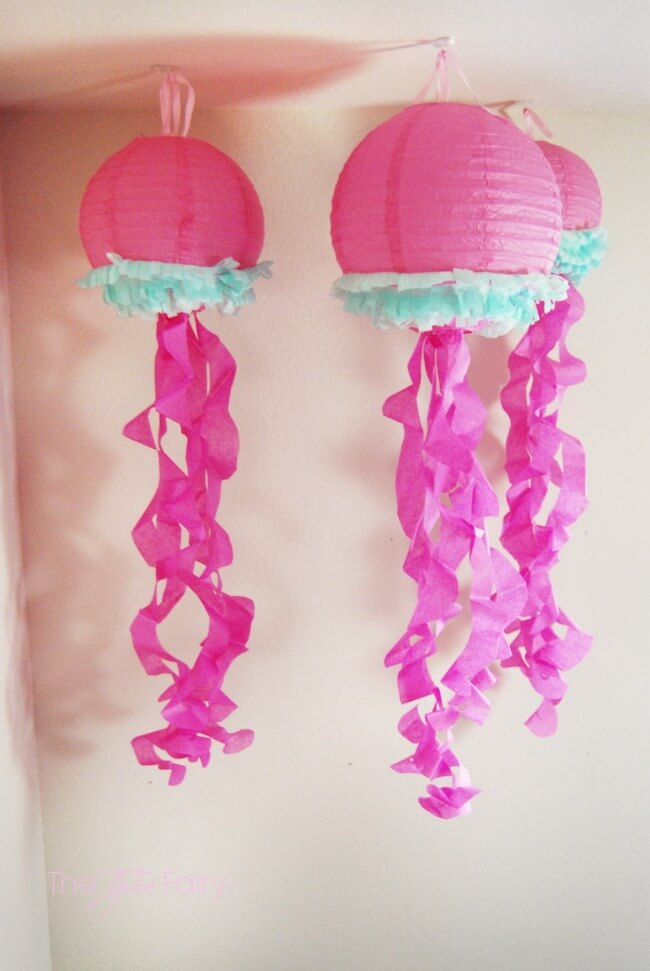 Now you have some matching decor in the nursery that's fun for baby to look at.
Check out all the adorable Disney Baby nursery sets. Which one would you want, and what DIY would you make for it?