Who's ready for the new Lion King live action movie? My kids cannot wait. We just loved the live action Jungle Book, so we are really looking forward to this one. In anticipation of the new movie, I've got a fun snack the kids are going to love — Lion King Snack Mix!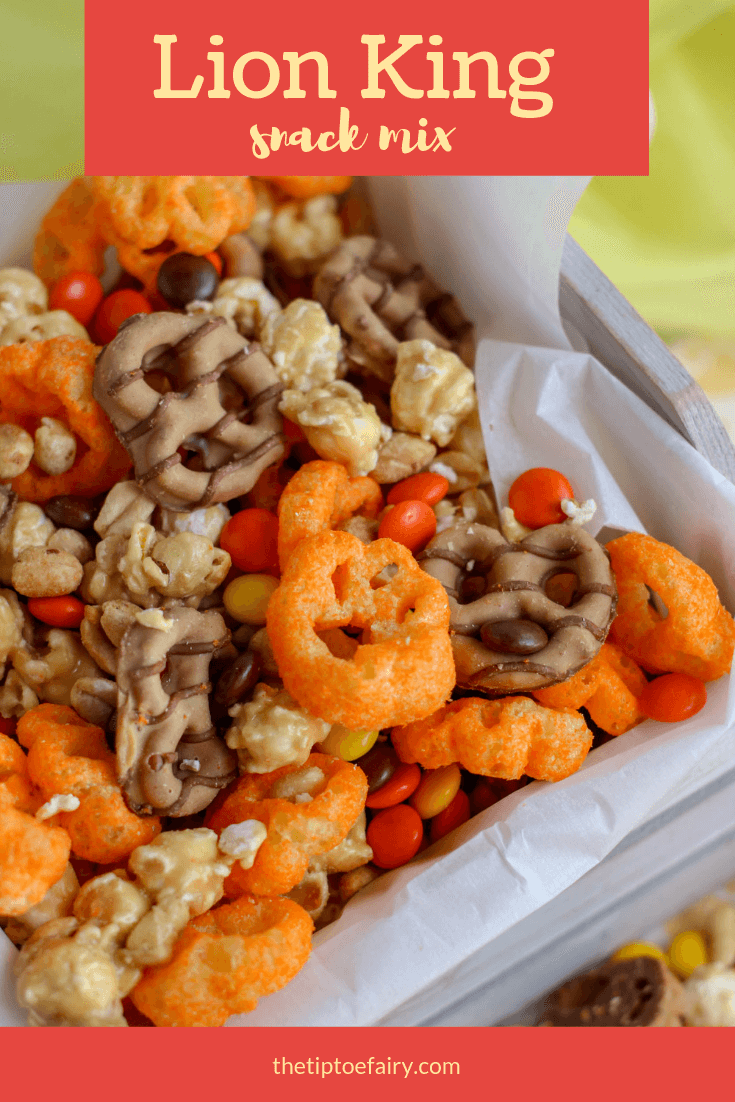 It's got Cheeto paws, Crunch 'n Munch, Reese Pieces, and more. It's the perfect snack for movie watching, after school, or just because! Or you can sneak some in your purse for a little snack at the movie theater.

Lion King Snack Mix
The best part of this snack mix is it takes a few ingredients that you buy straight from the store and then you literally throw it together. As a busy mom, this is my favorite kind of treat. The kids love it because it's lion themed, and I love it because it takes 2 seconds to make!
If you kids love to help like mine do, this is a perfect little recipe for them to make all by themselves. My 9 year old loves when she can make something and serve it to everyone without any help.
Start with the big bags of stuff like the Cheeto Paws and the Crunch N Munch.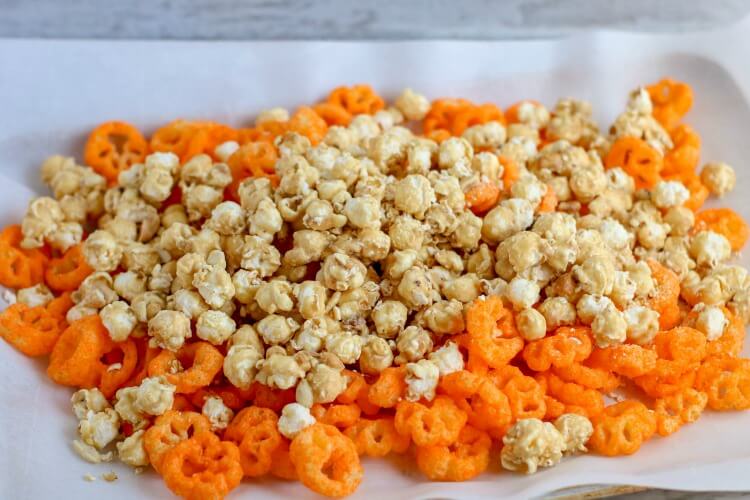 Then add the pretzels, peanuts, and Reese's Pieces and gently mix it all together.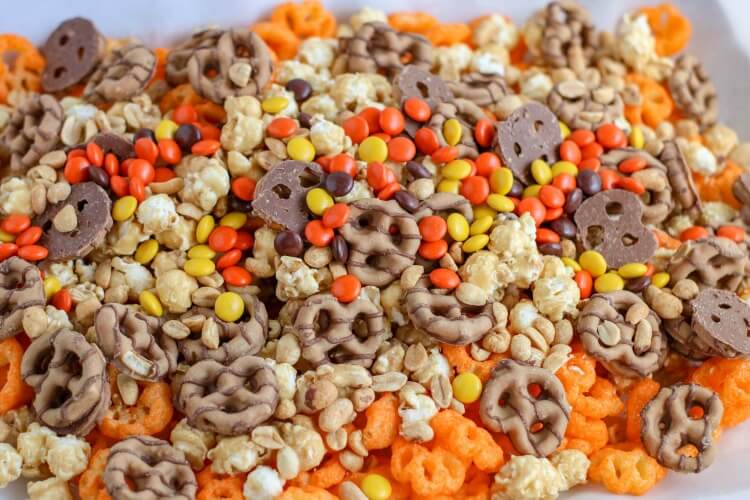 Once your snack mix is ready and mixed, you can serve it immediately, or you can store it in an airtight container for about a week.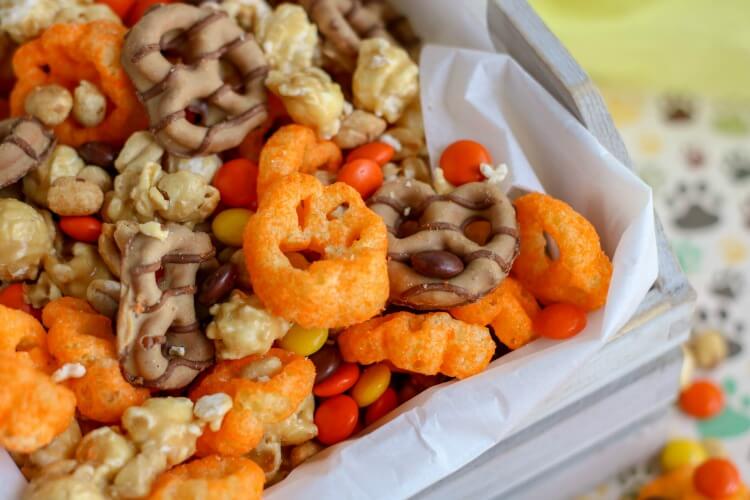 This Lion King Snack Mix is perfect for parties because you can make it ahead and store it until party time. It's the perfect snack to set out for the kids to grab a bowl and fill it up.
More Movie Snacks
I've got tons of fun movie food and recipes here on the blog, and here's a few I think you're going to like:
Ingredients
1 (7.5 ounce) bag Cheetos Paws
1 (8.5 ounce) bag Reese's Peanut Butter Dipped Pretzels or 2 (4.25 ounce) bags
1 ( ounce) canister dry roasted peanuts
1 (12 ounce) box caramel coated popcorn
1 (10.5 ounce) bag Reese's Pieces
Instructions
Toss all ingredients together in a large bowl.
Serve.