Last week I shared a gluten free recipe for Cheerios full of peanut butter cups, chocolate chips and more. Today, I'm sharing another gluten free recipe for Cheerios. If you were old enough, you might have seen something similar 30+ years ago – Hot Buttered Cheerios.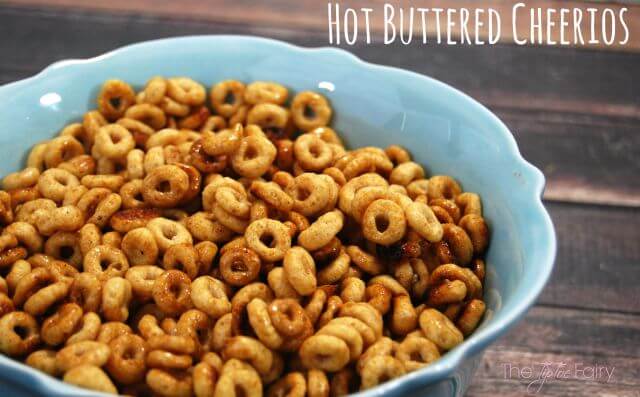 Back when I was in college in the mid 90s, Cheerios has this amazing snack mix that was a lot like Chex Mix, but so much better! My mom would take me grocery shopping every few weeks, and I would buy like 4 bags of this stuff to keep my dorm room stocked.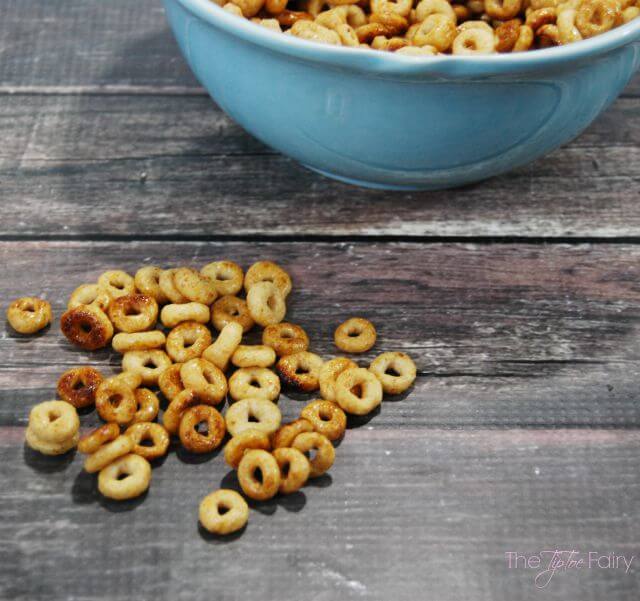 So last week while I was whipping up my Gluten Free Cheerios Bars, I made this one at the same time, and it is so good! This would be perfect to replace popcorn when it's movie watching time.
I have a mild corn allergy, so popcorn tends to not agree with me. It's a big reason why I don't really care for chips or popcorn. But, Hot Buttered Cheerios are the thing to eat!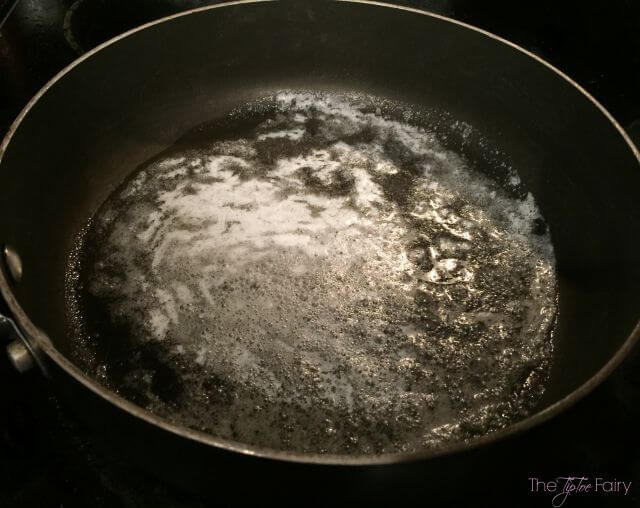 What kind of Cheerios can you use for Hot Buttered Cheerios?
This is a super simple recipe that takes just minutes. You can use just about any flavor of Cheerios. Personally, I found Honey Nut Cheerios was my personal favorite for this recipe. It's a little sweet, and then with the butter and my secret ingredient, it's this sweet/savory flavor that tastes so good!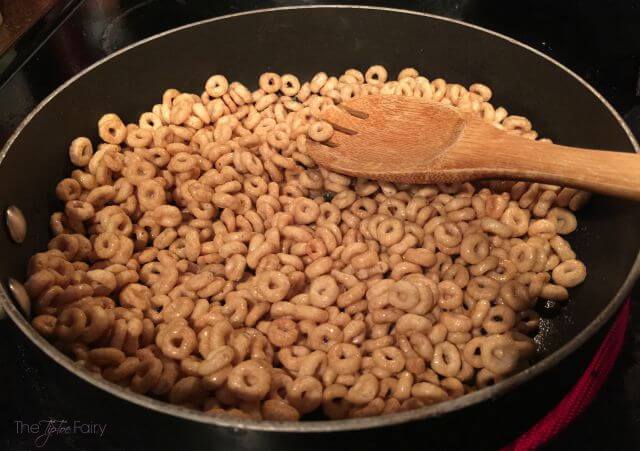 Keep stirring the Cheerios because they will burn quickly. Once you see them start to brown, remove from the fire immediately.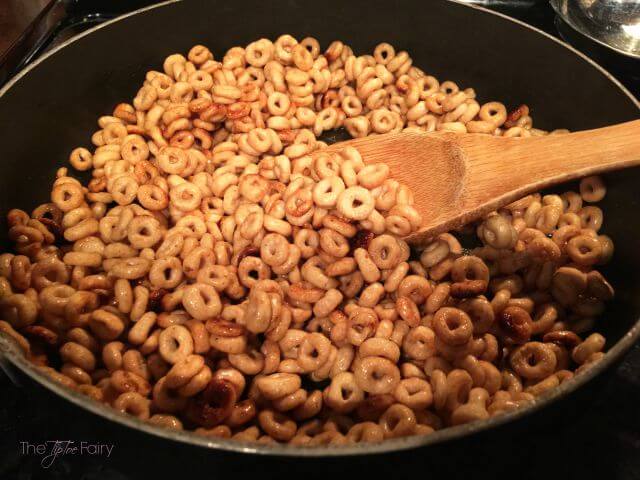 Using Honey Nut Cheerios, this reminds me a bit like kettle corn. It's a little salty and a little sweet. I love this quick snack for a Netflix binge!
More Snack Recipes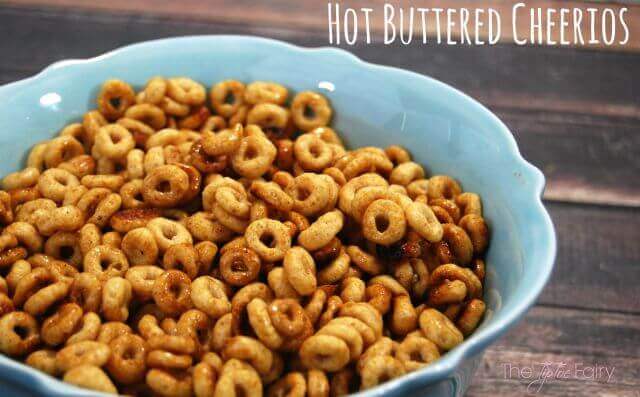 Yield:

2 cups
Hot Buttered Cheerios
A quick and easy snack that's perfect to replace popcorn!
Ingredients
2 cups Honey Nut Cheerios
2 tablespoons of butter
1/2 tsp Worcestershire sauce
Instructions
Completely melt the butter into a frying pan over medium heat.
Add the Worcestershire sauce and stir it around.
Pour in the Honey Nut Cheerios and saute.
Keep stirring them up until you notice they are turning golden brown.
Remove from heat and pour into a bowl.