It's time for the Peanut Butter Bash! This time our ingredients were Peanut Butter and Jelly, which I have loved since the beginning of time. This Peanut Butter & Jelly Tart is super easy to whip up for a weeknight dessert. It's got some of my favorite things like a flaky puff pastry crust, cream cheese, and peanut butter!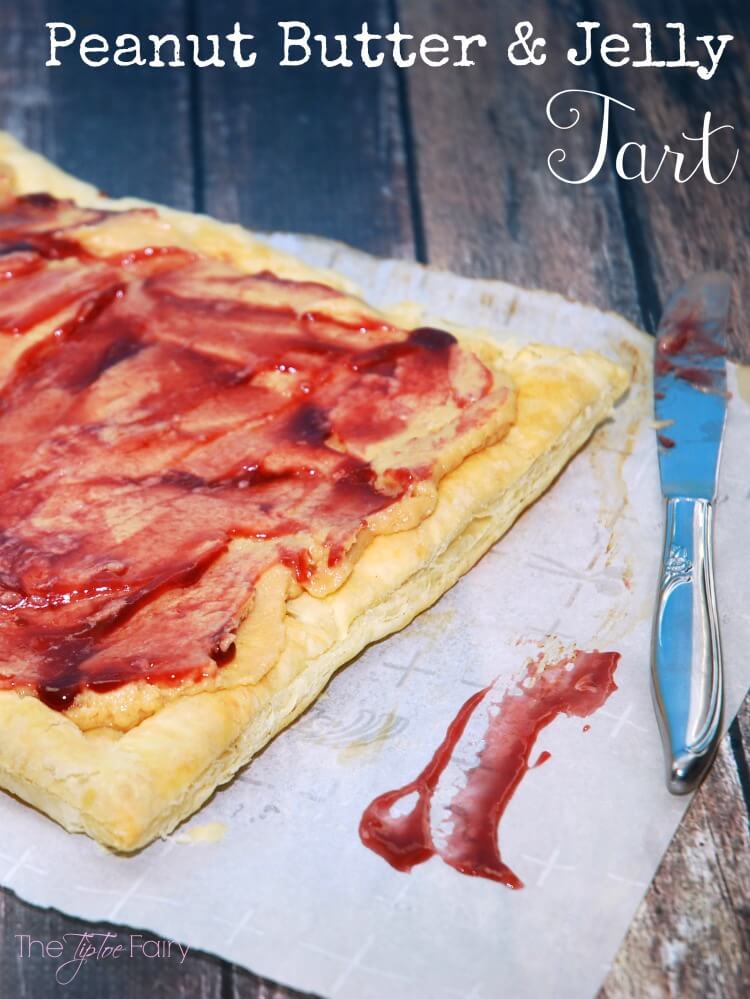 This tart is very reminiscent of my Summer Berry Tart. You make the puff pastry the same exact way, except I did discover something. If you crank the oven up to 400 degrees, the puff pastry is done in about 7-8 minutes versus 10-12 minutes.
While the tart is baking, I whipped up some peanut butter cheesecake.
One the tart had cooled, I pushed down the center to create an crust around the edge and then added the peanut butter cheesecake to the middle.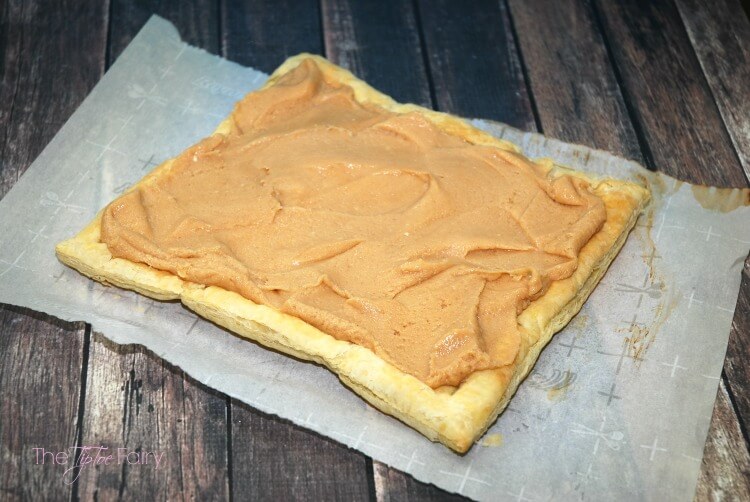 Then it was time for the jelly. I actually prefer either fruit spread or jam over jelly. I just love the taste of jam over jelly. Recently, I discovered Simple Truth Organic fruit spreads. My kids love these, and they taste amazing. I used their grape fruit spread for this tart.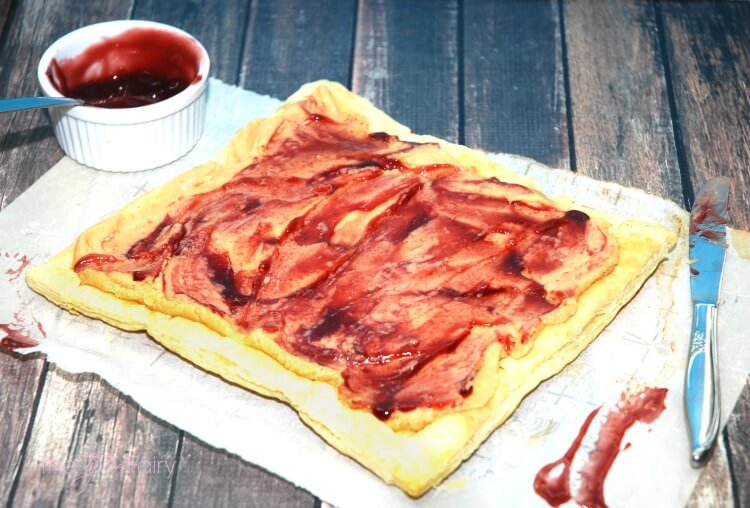 I took about two tablespoons of the grape fruit spread and heated it in the microwave for about 10 seconds and then stirred it until it was more liquid. Next, I dropped small spoonfuls over the peanut butter cheesecake and then swirled.
More Peanut Butter Recipes
Peanut Butter & Jelly Tart
Ingredients
1 puff pastry sheet, defrosted
2/3 cup creamy peanut butter
8 oz cream cheese, softened
1 cup powdered sugar
2 tablespoons grape jam, jelly, or fruit spread
Instructions
Allow the puff pastry to defrost for about an hour.
Preheat oven to 400 degrees.
Lay puff pastry on parchment paper on a cookie sheet.
Gently slice about halfway through the puff pastry about 1 inch from the edges all the way around.
Bake for 7-8 minutes until golden brown.
When you can touch the puff pastry, push the middle down flat.
While the pastry is baking, combine peanut butter, cream cheese, and powdered sugar in an electric mixer and beat on medium high until smooth and creamy.
Spread the peanut butter cheesecake to the cut edges of the puff pastry.
Heat the grape jam for about 10 seconds and stir until smooth and a little runny.
Drop spoonfuls of it all over the peanut butter cheesecake and then swirl gently with a knife.
Slice and serve immediately!