Today I'm bringing you some of my most popular posts on how to sew clothes for American Girl Dolls. These are five of my favorite tutorials for making easy things for your daughter's American Girl dolls or any 18-inch sized dolls.
All of these are pretty easy, even for a beginner sewist. The hats and scarf are both great ways to teach your daughters to sew a project.
This fleece hat tutorial has three different versions to make. I think my favorite is the Jester style hat. I love making the little pom poms.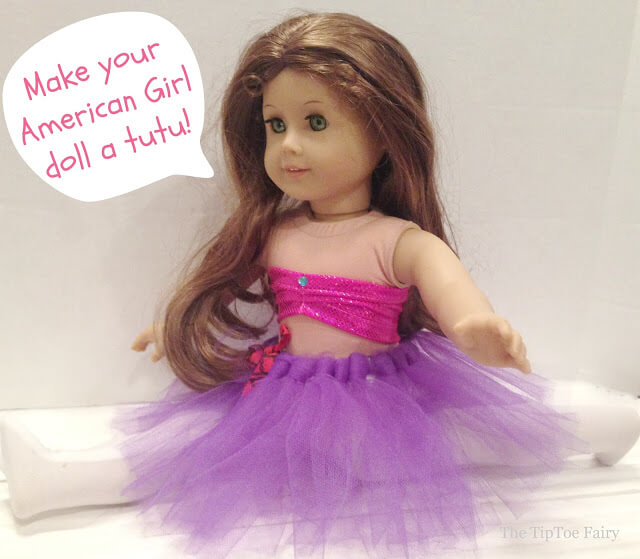 This tutorial is completely NO SEW! My youngest daughter loves these tutus for her dolls. When I make them, I sit in front of the tv watching a favorite show while I whip them up.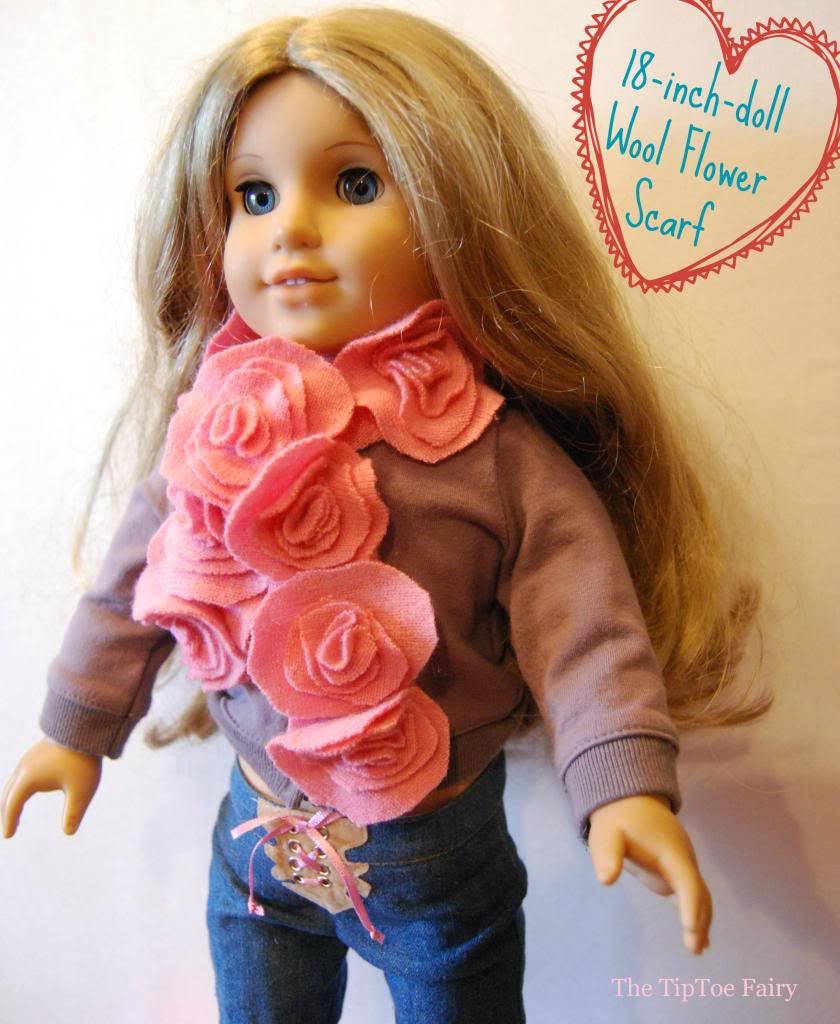 This tutorial is completely all hand sewing. It's easy enough for even a child. Plus, it's a great way to upcycle an old sweater or even an old sweatshirt. I actually used a luxurious cashmere sweater I found at the thrift store for a couple dollars.
The is probably one of the most popular tutorials here at The TipToe Fairy. I love fairies (can you tell?), and that means I love to turn anything I can into a fairy, which is often dolls. Fairy wings are one of my favorite things to make for dolls or humans.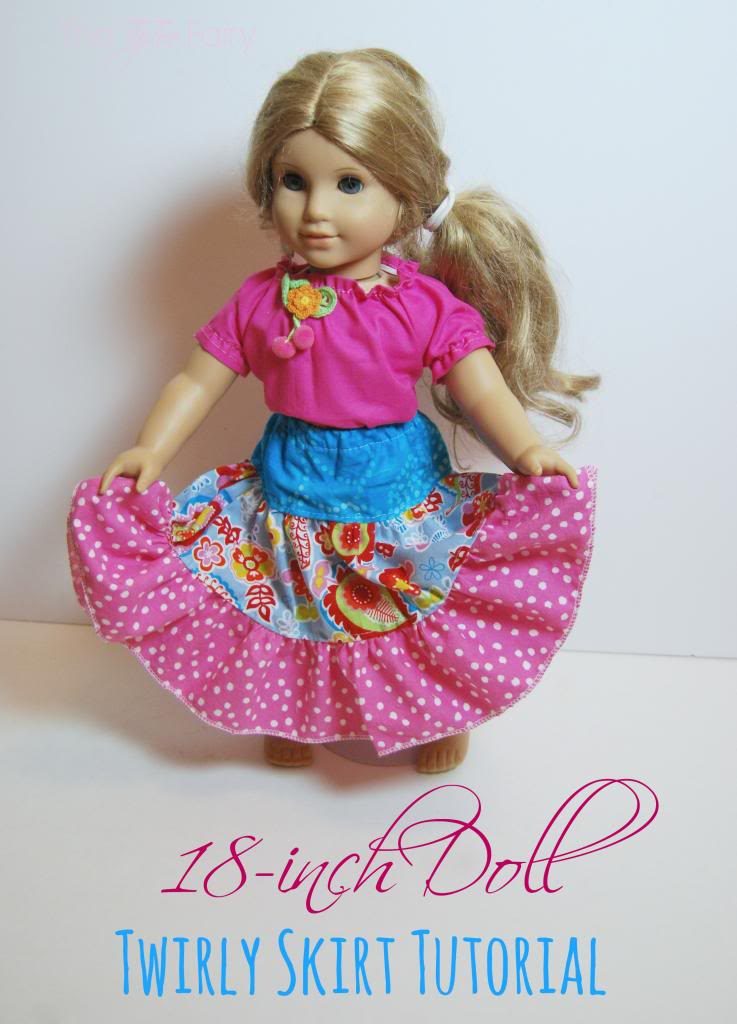 Doll Twirly Skirt
This one is super fun to make. I often like to whip it up using a ruffler foot instead of just pulling gathers with threads. This always makes it super twirly. And, this is an easy way to use up all those fabric scraps.