With three daughters, we have played with and loved having American Girl dolls for a long, long time. This is an easy fleece hat tutorial for American Girl dolls that you can make three different ways.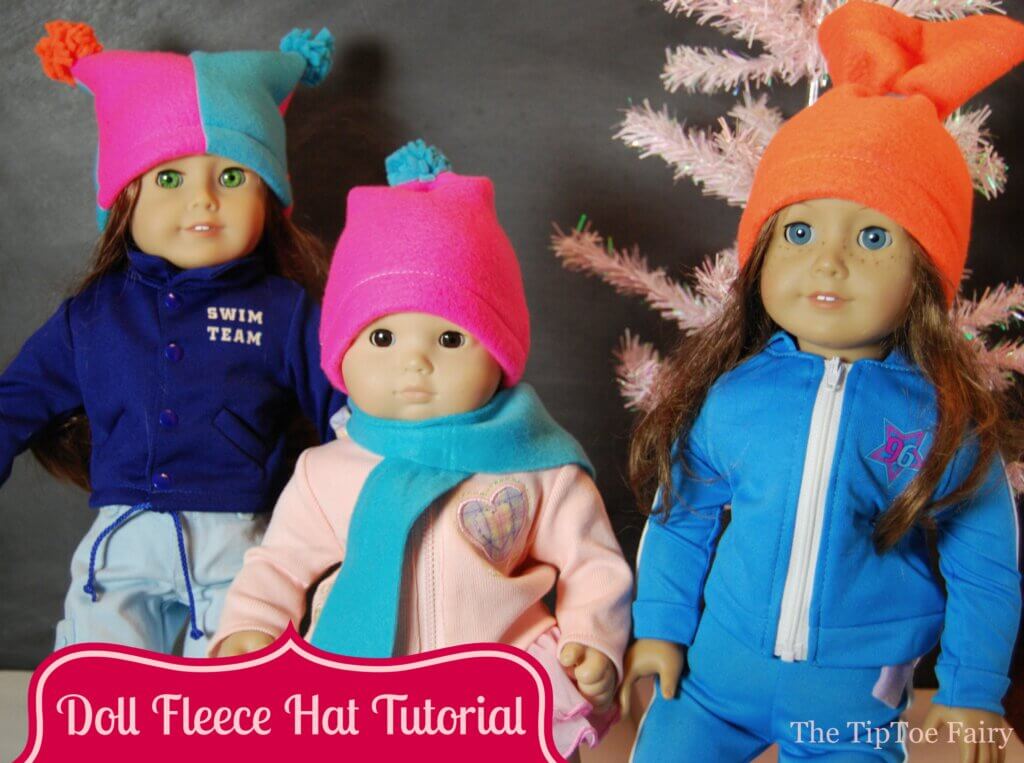 One winter accessory that are super easy to make are fleece hats. It only takes scraps to make doll-sized ones, which is great to use up any scraps you have leftover from other projects. This tutorial will show you three different hats to make.
Supplies Needed
1/3 yd fleece fabric in 2-3 colors
coordinating thread
hand sewing needle
sewing machine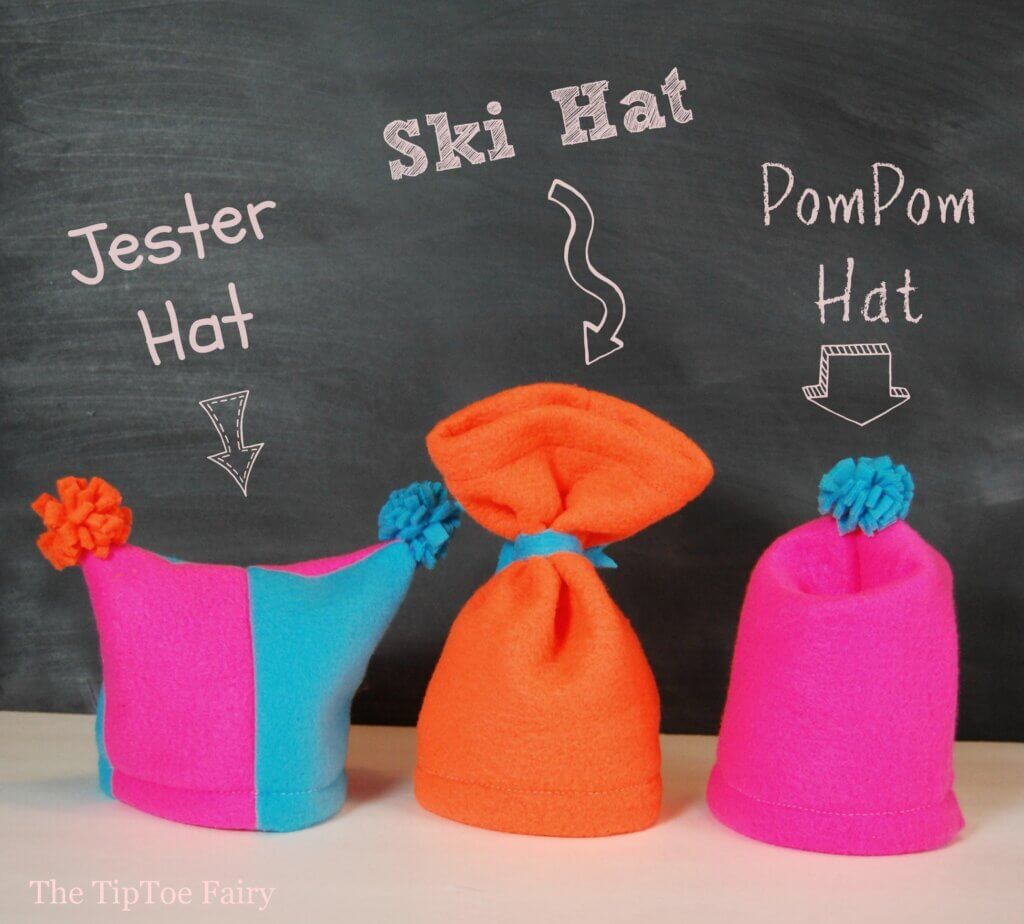 How To Measure Your Doll
Measure your dolls head circumference and crown length. For an American Girl, the circumference is 12 inches, and crown length is 3 inches. Using this measurement and since fleece has stretch, you can create your own hat pattern.
How To Make A Pom Pom
1. Cut a 6 inch x 1 inch wide strip of fleece.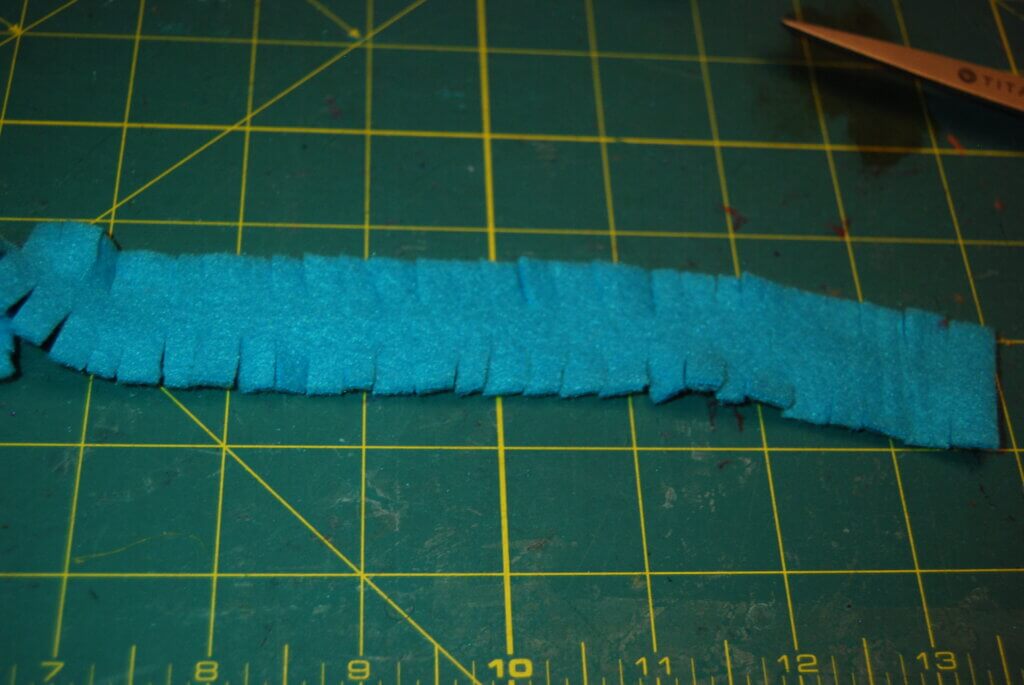 2. Fold the strip in half lengthwise and make cuts along the entire length without cutting through the middle, like pictured.
3. Stretch the strip lengthwise and begin rolling it up.
4. Once it's rolled up, with a needle and thread sew the lose end closed.
5. Fluff the pom pom.
Jester Hat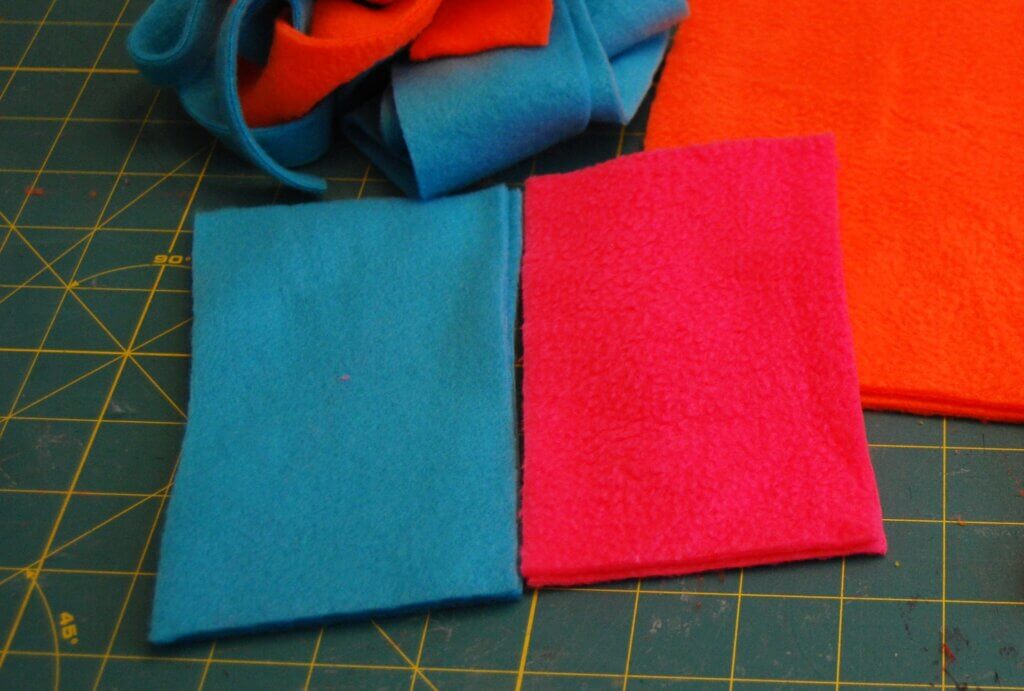 1. Cut 4 pieces of fleece 6 x 3.5 inches. Cut 2 of one color and 2 of another color.
2. With right sides together line up one color of each and sew together. Do this for both sides. These will form the front seam and back seam.
3. With wrong sides together, line up those two pieces with opposite colors on each side and sew the side seams. Then, sew the top of the hat closed.
4. Hem the bottom of the hat and then flip right side out.
5. Make two pom poms.
6. Attach a pom pom to each of corner. Insert the needle through the inside of the hat through the corner to attach the pom poms.
Ski Hat
1. Cut a piece of fleece on the fold 6 inches wide x 8 inches long. This way when you open it up, it's 12 inches wide.
2. With wrong sides together, sew the side seam closed.
3. Hem both the bottom and top of the hat so have a tube. Flip right side out.
4. Cut a contrasting piece of fleece 20 inches long x 1/2 inch wide.
5. About 2 to 2 1/2 inches from the top wrap the contrasting piece of fleece 2 times around and then, tie it off in a knot. Trim the edges.
Pom Pom Hat
1. Cut 2 pieces of fleece 6 inches wide x 7 inches tall.
2. With right sides together, sew both side seams and the top seam.
3. Hem the bottom edge of the hat. Flip the hat right sides out.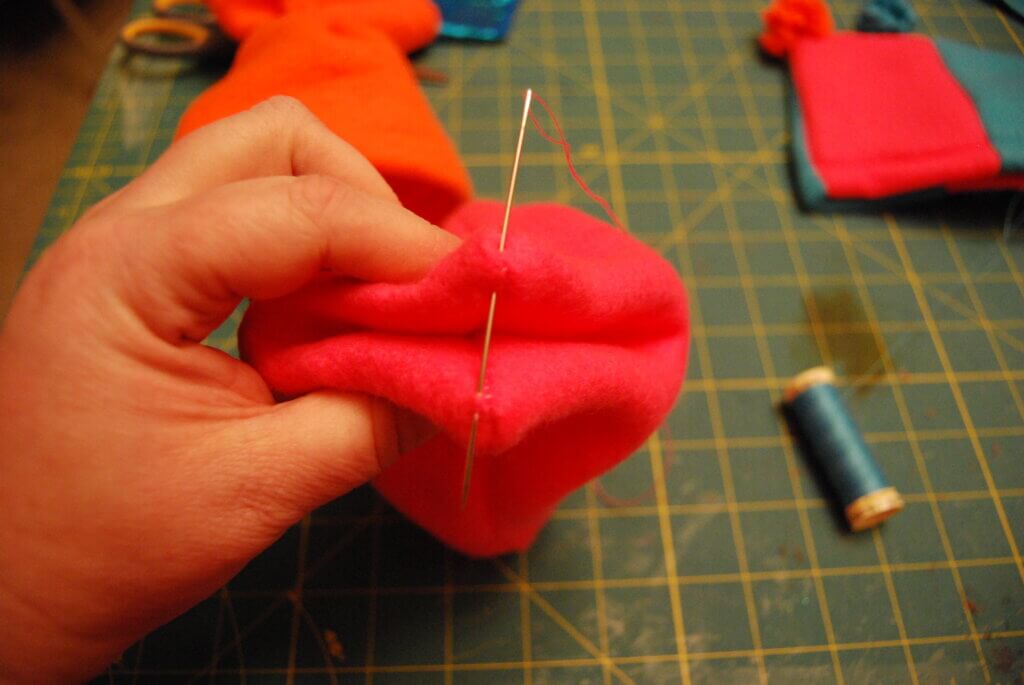 4. Take the top corners of the hat and bring them together and hand sew shut.
5. Make a pom pom and attach to the top of the corners.
More 18-inch doll tutorials
Come Join Us!
Liked this article and want more? Follow along on Instagram, Facebook, Twitter, Pinterest, TikTok, and YouTube!
Come over and join us on Facebook in the group Recipes, Crafts, and more with TipToe Fairy or Sewing and Crafting with The TipToe Fairy!
Visit Our Other Blogs!