My family has been making these wands for years. I met my husband it was smack in the middle of the Harry Potter era when the books and movies were still coming out. He was a HUGE Harry Potter fan.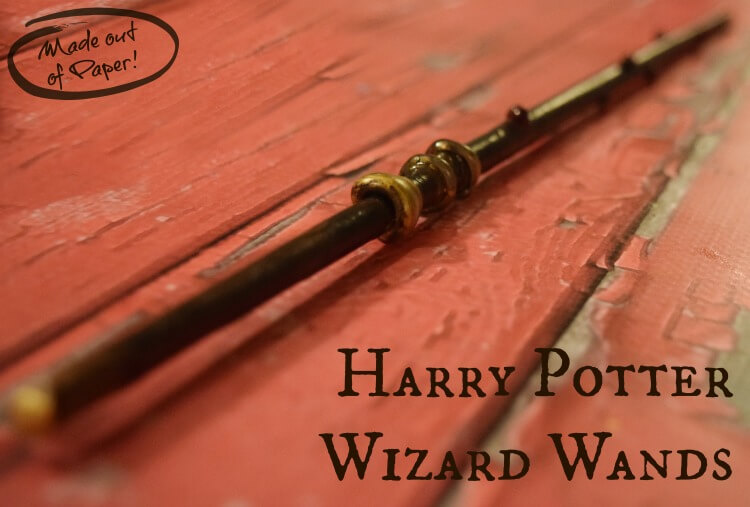 I have to admit I hadn't read a single HP book back then. I'd seen the movies, but I thought the books were for kids. Then, my husband begged me to read them. So, I did, and I was hooked by book #4 — like I could not move for about a week while I read all 7 books.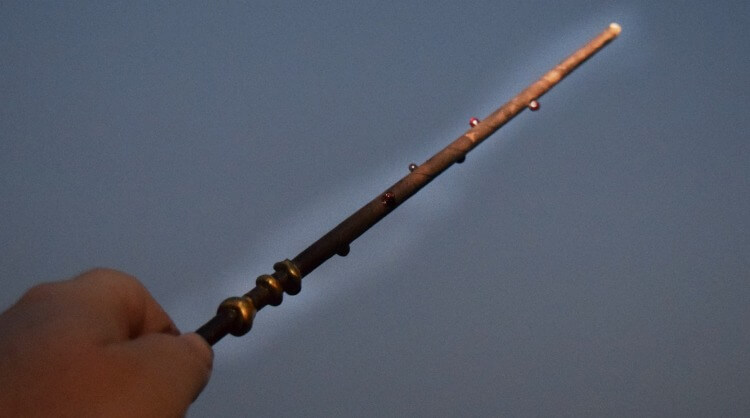 So each year when there was a new Harry Potter movie or a new book coming out, we started going to Harry Potter meetups and parties as Tonks and Lupin, a married couple in the books and movies. It was perfect as Tonks had crazy hair colors like me. Well, we decided we needed wands, so we started making them from rolled up paper, hot glue, and paint.
Video to make DIY Paper Wizard Wands
Here's a super quick video on how we do it, but down below you'll find detailed instructions:
Paper Harry Potter Wizard Wands
Let's get started. Here is what you need: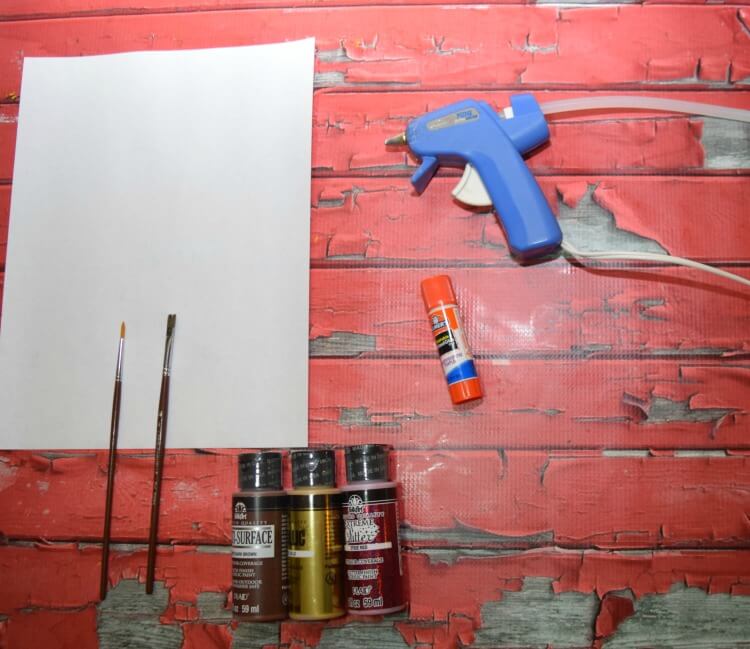 8 x 11 copy paper
paint brushes
glue stick
cheap acrylic paints
glue gun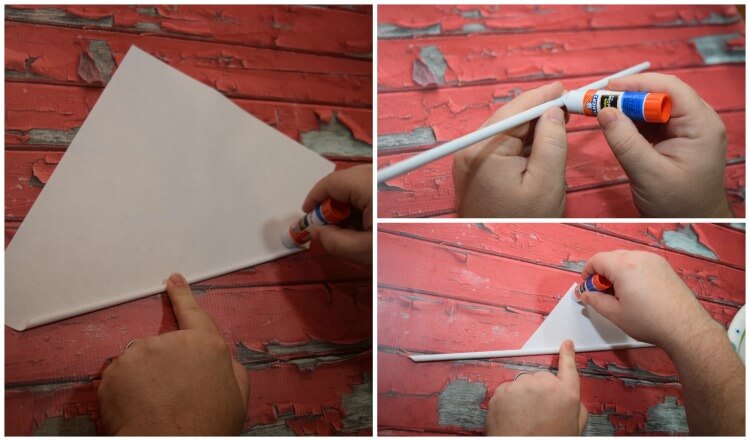 First start at the corner edge and add a little bit of glue stick and then use your finger to roll it very tightly as you can. This might take some practice, but you'll get it. Keep rolling and gradually add more glue stick to the paper. Make sure to keep a tight roll. Add glue stick at the corner of the paper on the edge before you roll and seal it.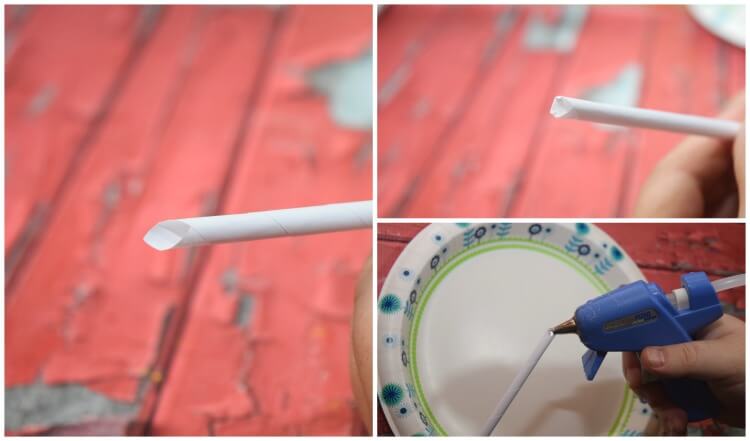 Since we rolled from the corner, the ends of the wand will look like this pointed way. Gently roll the point inwards. Then, add a dollop of hot glue to each end, sort of like a rounded drop of water to make each wand end.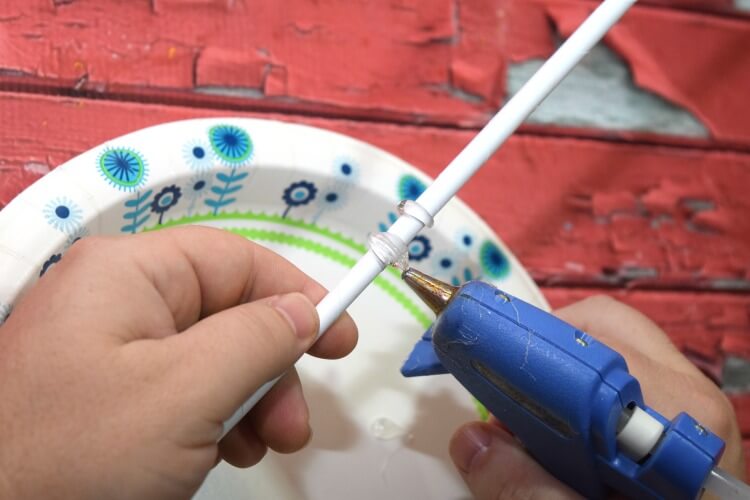 Next, here comes the artistic part. Now use the hot glue and make a little designs however you want around the wand. We added polka dots and rings to this one.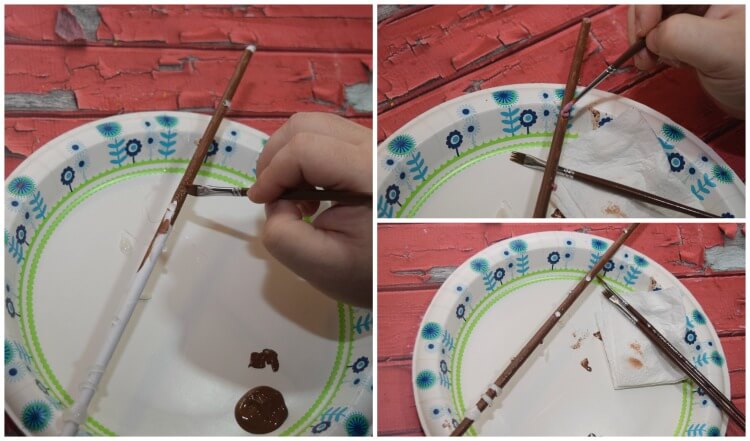 Now it's time to paint. We use the really cheap acrylic paint.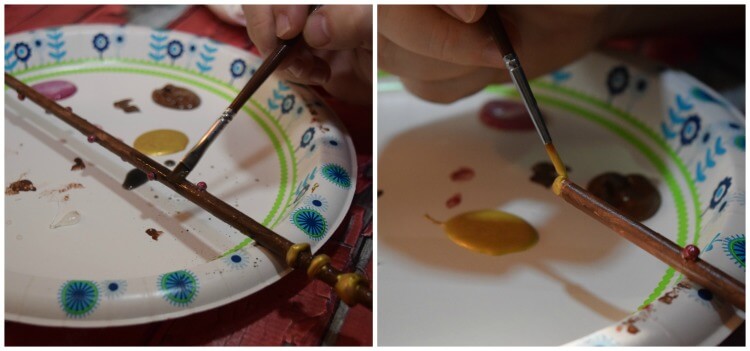 Before changing paints make sure the first one is really dry especially on the hot glue or the paint will just wipe right off when you try to paint another color.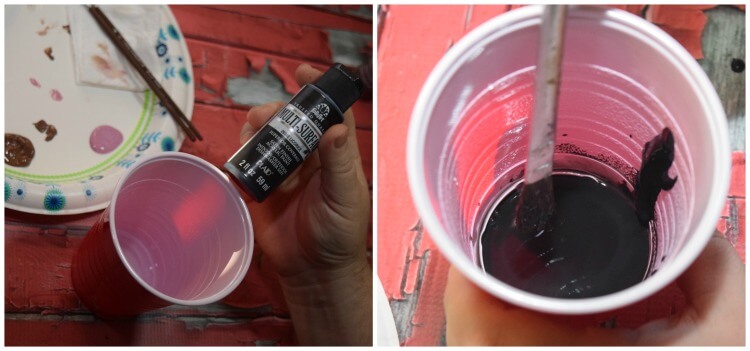 One thing my husband likes to do is add a wash with a dark color of paint that's been watered down. Make sure your paint is totally dry before you do this. This adds a bit of antiquing to the look of the wand.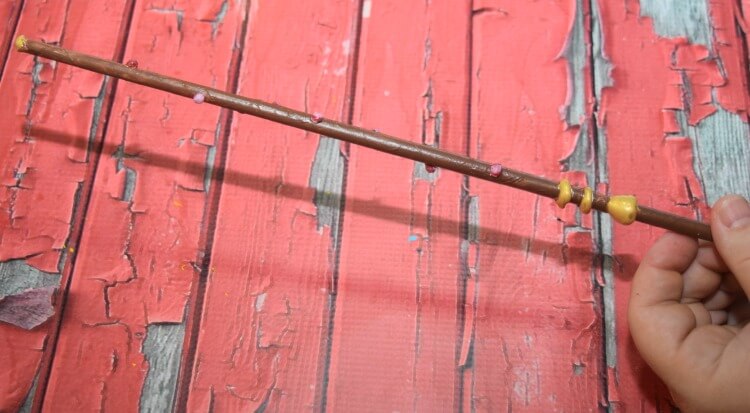 Now carrying around a paper one and it won't last forever. But I found if you spray it with a bit of shellac spray paint it will last longer. Just make sure to let your wand completely dry before handling it.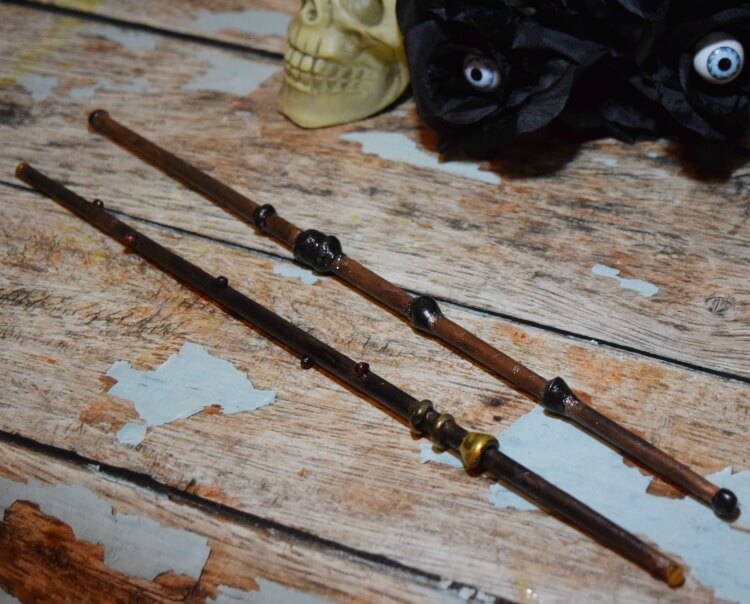 Ready to make your own Wizard Wand?
Free Harry Potter Bingo Cards