Looking for the perfect take home gift for your Harry Potter party? Or maybe a homemade gift for that friend who LOVES Harry Potter? Make these perfect DIY Harry Potter gifts with House Bath Salts! This post contains affiliate links.
Maybe they're a Ravenclaw or HufflePuff? Slytherin or Gryffindor?
Harry Potter House Bath Salts
Here's how to make each house Bath Salts! These are perfect for gift giving or just because! Maybe you have a Harry Potter night with friends? This is perfect for crafting.
Gryffindor
HufflePuff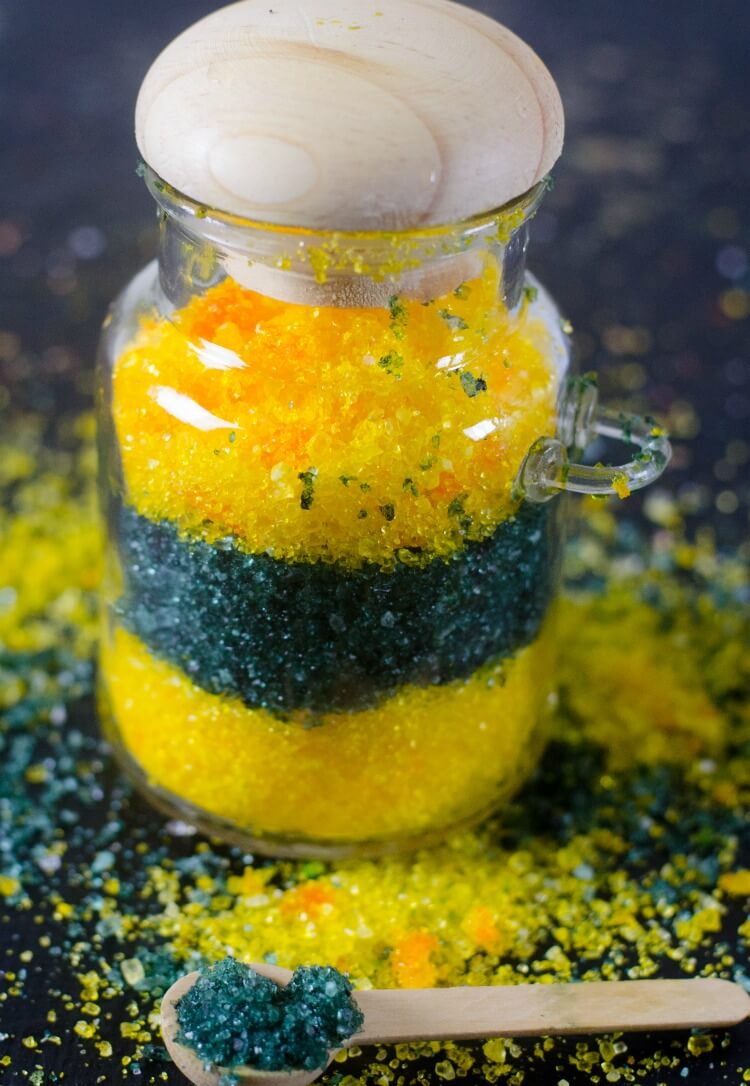 Slytherin
Ravenclaw
Supplies:
For each color:
1 cup epsom bath salts
1 tablespoon coconut oil
1 drop coloring
Yellow food gel
Green food gel
Black food gel
Red food gel
Blue food gel
Directions:
Tip — I found the local craft store had better choices for jars/spoons than Amazon.
In a small bowl, mix bath salts, coconut oil, and coloring. Then, repeat this exact process for each color.
Next, layer the two colors of each Harry Potter House.
Gryffindor – Red/Yellow
HufflePuff – Yellow/Black
Slytherin – Black/Green
RavenClaw – Yellow/Blue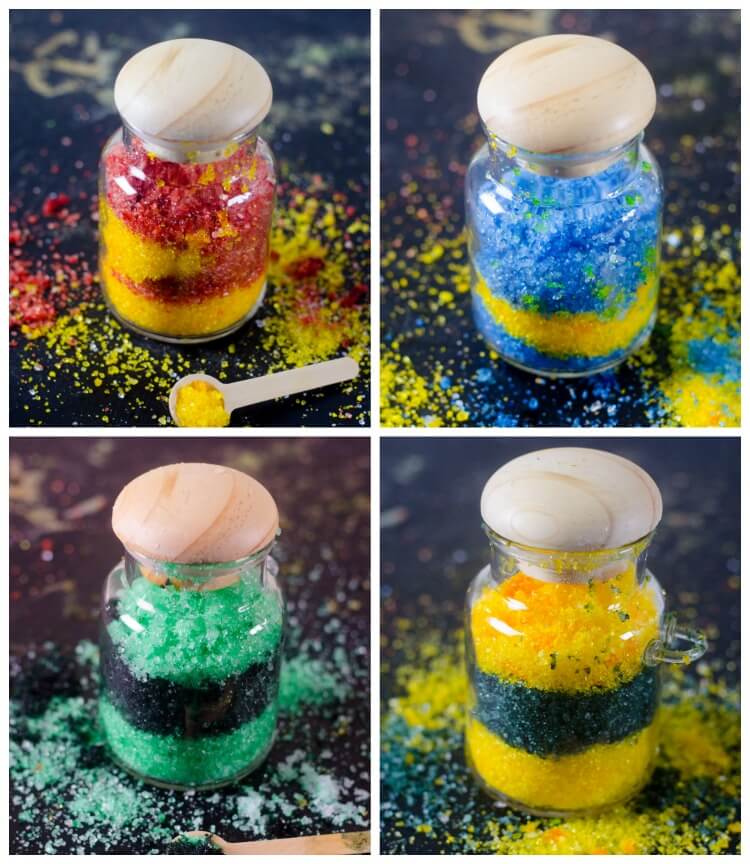 Package them up in some cellophane bags and you'll have a sweet gift!
Play our fun Harry Potter edition of Movie Binge Bingo! Just mark off each item that happens in the Harry Potter movie you're watching! You decide if it's just one row, a square, blackout or more, to win! Click the image below to get FREE 10 Bingo Cards perfect for binge-watching Harry Potter movies!
More Harry Potter Fun
Free Harry Potter Bingo Cards