This shop has been compensated by Collective Bias, Inc. and its advertiser. All opinions are mine alone.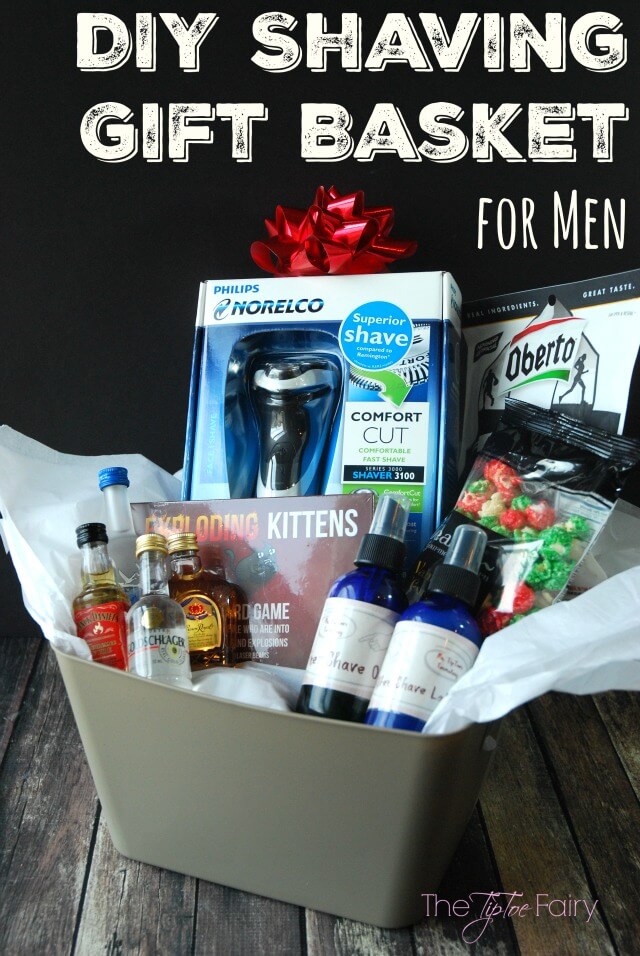 Not sure what to get the man in your life this holiday season? How about a DIY Holiday Shaving Gift Basket for men? I'm putting together a special gift basket just for him with a Norelco shaver, some easy DIY Pre Shave and After Shave, and some fun things just for him.
DIY Shaving Oils for Men
My husband has super sensitive skin and can't always use a lot of products on his face. After reading up on oils and essential oils for awhile, I've found something amazing for his sensitive skin.
Pre-Shaving Oil
Use a dark glass bottle. Insert a funnel into the bottle and combine all the ingredient.
Close the lid tightly and shake for about 15-20 seconds.
Attach a label.
You're done!
After Shave Lotion
Use the funnel in the glass bottle and add the aloe vera. It will be very thick.
Don't wait for the aloe vera to go through the funnel. Go ahead and add the witch hazel. It will pull the aloe vera down with it.
Next add the Vitamin E and liquid lanolin.
Lastly, add the essential oils.
Close the bottle tightly and shake for 30 seconds. This one is thicker than the pre-shave, so I shake it a bit longer.
Add a label and you're done!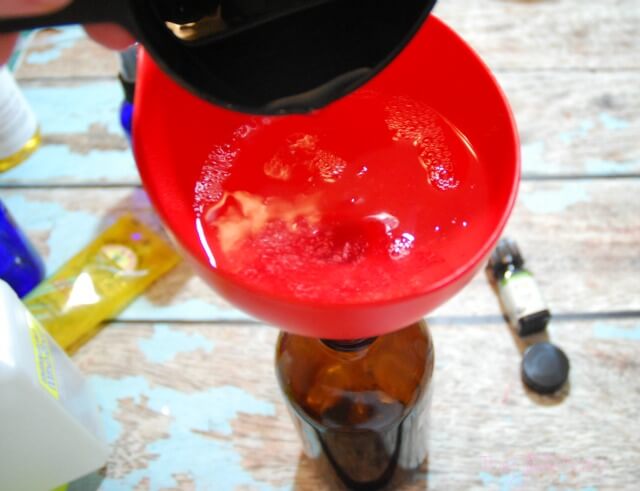 About 1-2 squirts should be all that's needed at a time when he's using these products.
For both the pre-shave and after shave, I used dark glass spray bottles. When you are using essential oils, it's important to make your products in dark glass bottles. Otherwise, the light will deplete the properties in the oils. I found mine at a health food store.
I made some printable labels for your bottles. My husband likes to call himself Mr. TipToe since I am The TipToe Fairy, so these labels are from Mr. TipToe's Formulary.
[mailmunch-form id="812046″]
Once the bottles are made and labels attached, I put the gift basket together with the Norelco Shaver. I included a few fun things just for him.
Norelco Shaver
DIY Pre-Shave Oil
DIY After Shave Lotion
Bacon Jerky
Christmas-y popcorn
A collection of tiny drinks