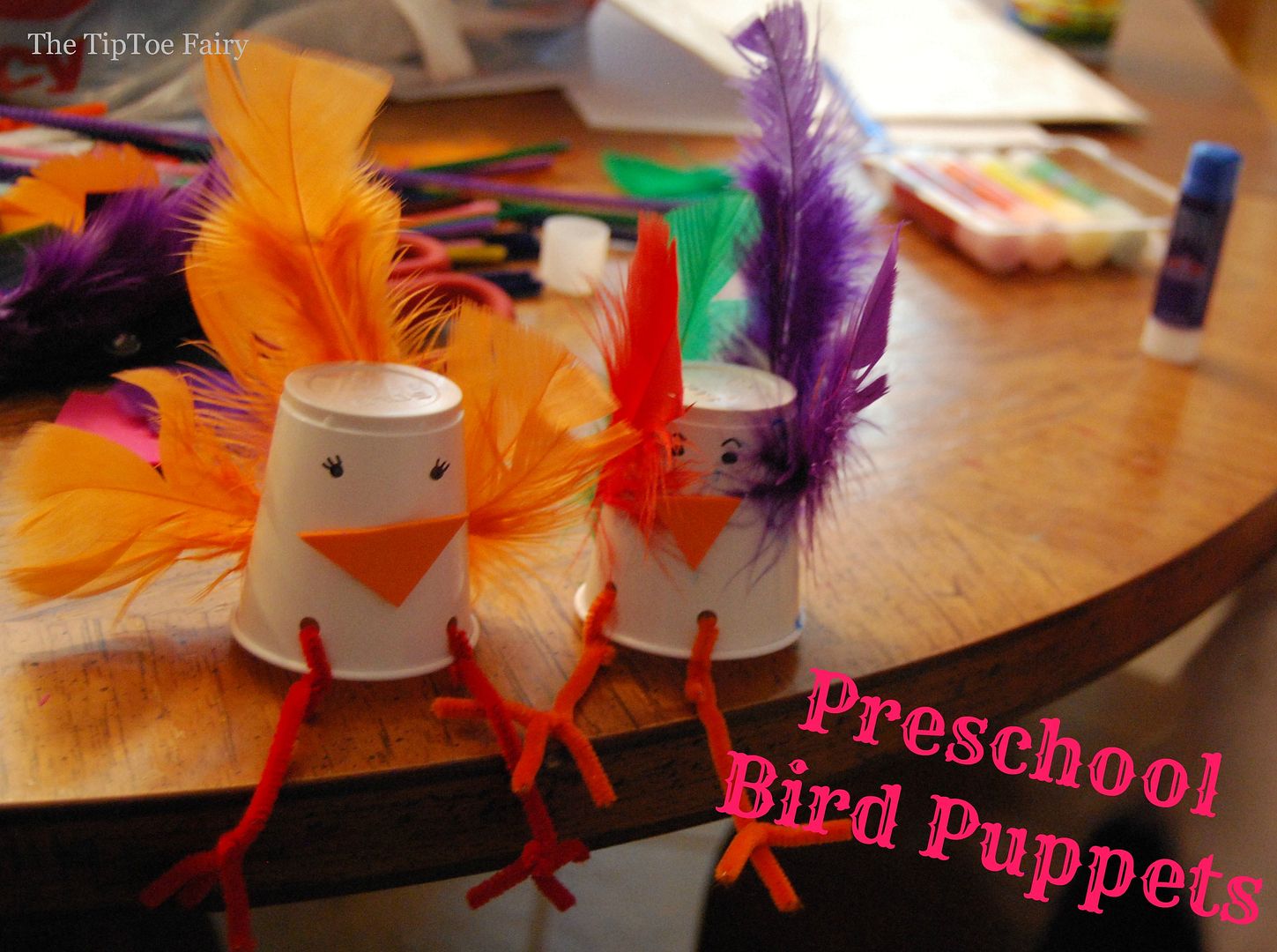 We've been fighting illness for a few weeks. I'm finishing up a round of antibiotics right now from a bad respiratory and ear infection. I'm about to take my littlest one, the preschooler, to the doctor in a few hours for another respiratory infection that she just can't get past. And then, there's my 14 year old who had to have her wisdom teeth removed a few days ago. Fun stuff!
So, we haven't left the house much, and everybody's been a bit bored. I decided it was time to pull out a envelope full of crafty goodies from the Mom Trusted Kids Craft Blogger Challenge. I had gotten in the mail a day or so before Christmas. With all the sickies and Christmas and Santa coming, I just set it aside and forgot about it until this past weekend.
It was a lifesaver, especially for Miss Molly. She loves being crafty, especially with mommy. We made little Bird Puppets. She played with them forever it seemed. Here's how we made them:
Preschooler Bird Puppets
Supplies
Craft feathers
Pipe cleaners
Tiny bathroom cups
orange construction paper or foam
glue stick
hole puncher
black marker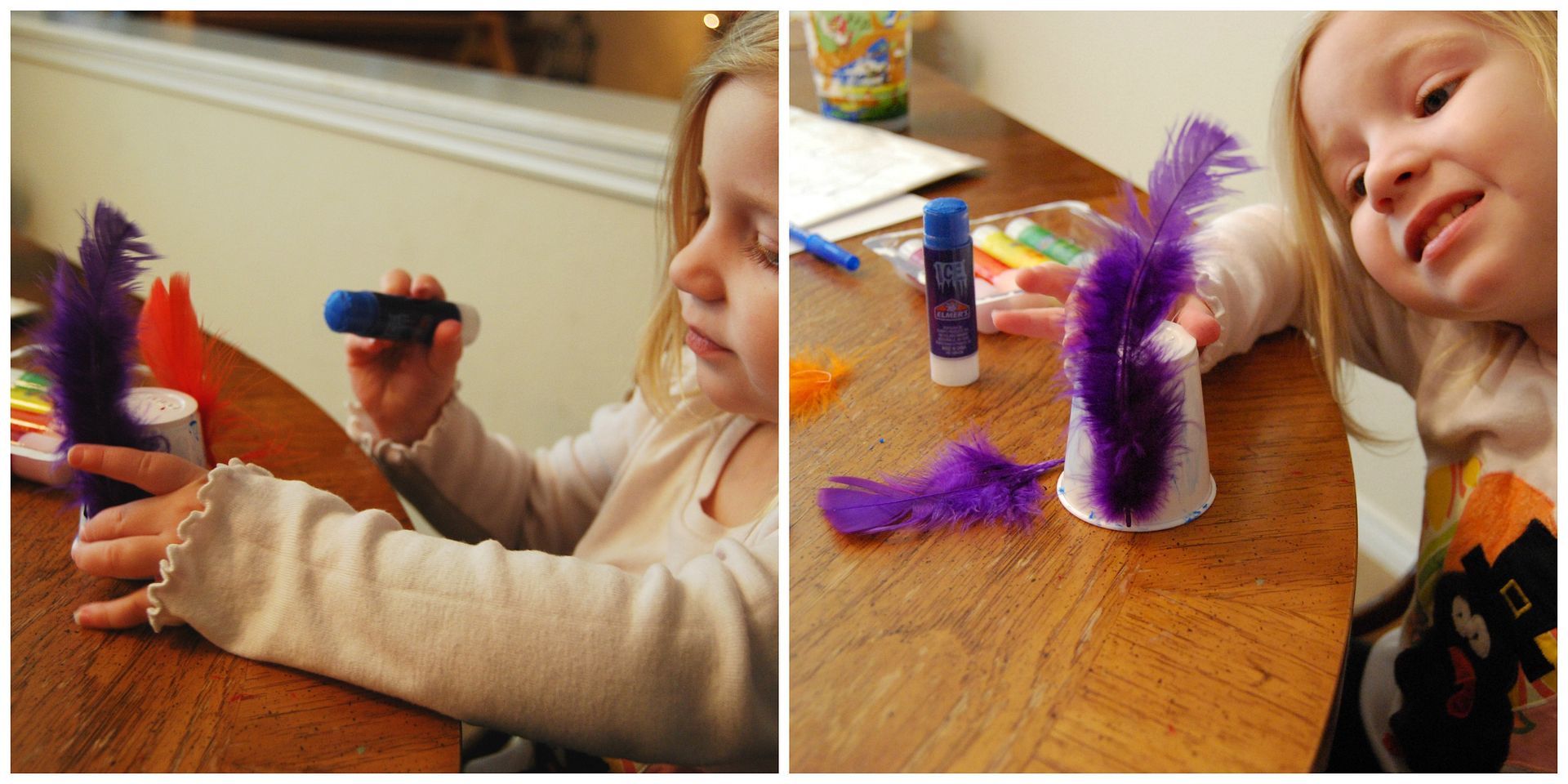 1. Give your preschooler a cup, feathers, and a glue stick. Let them glue the feathers anyway they want.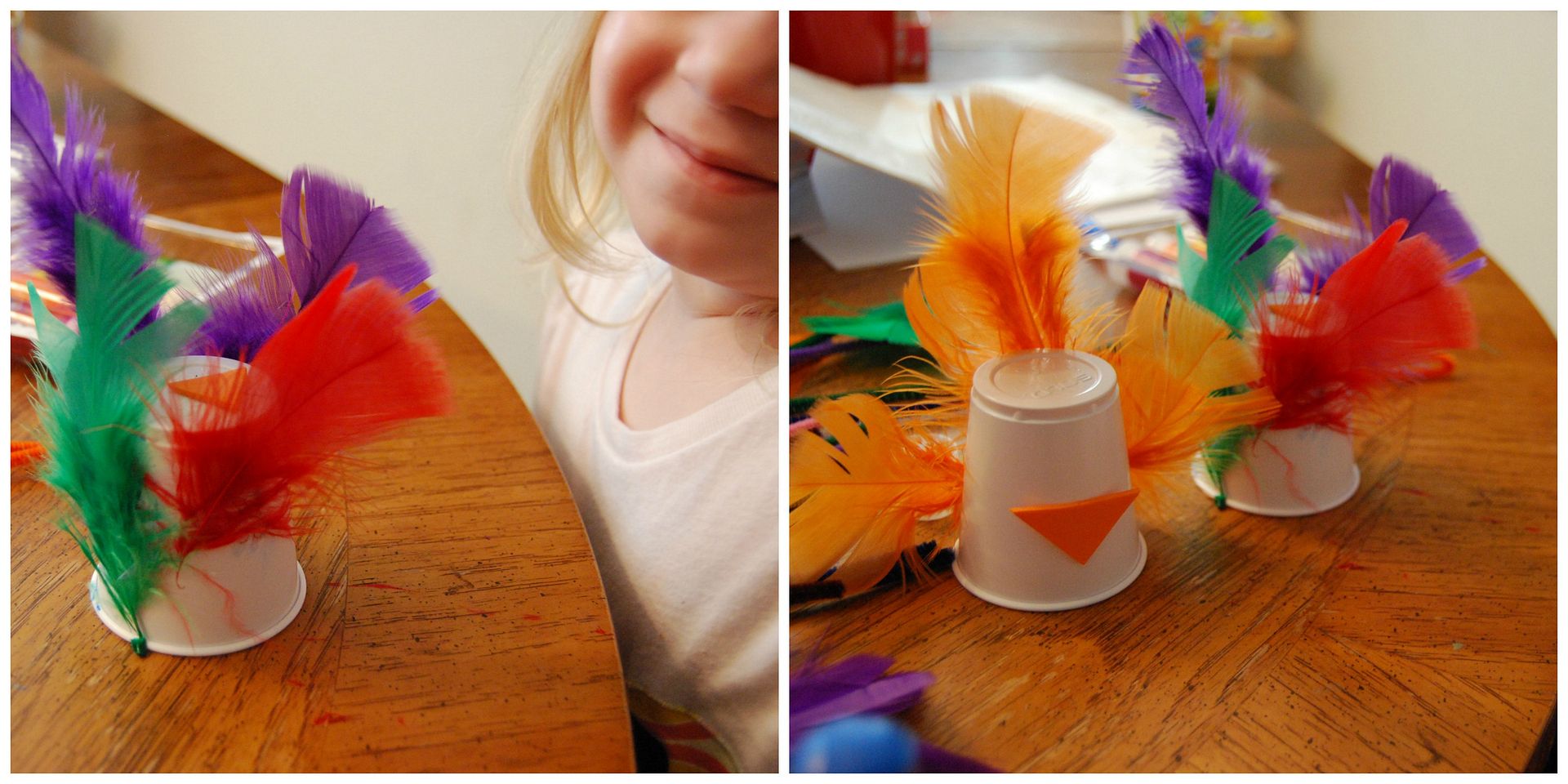 2. Next cut a triangle of orange paper or foam and let them glue the beak onto the cup.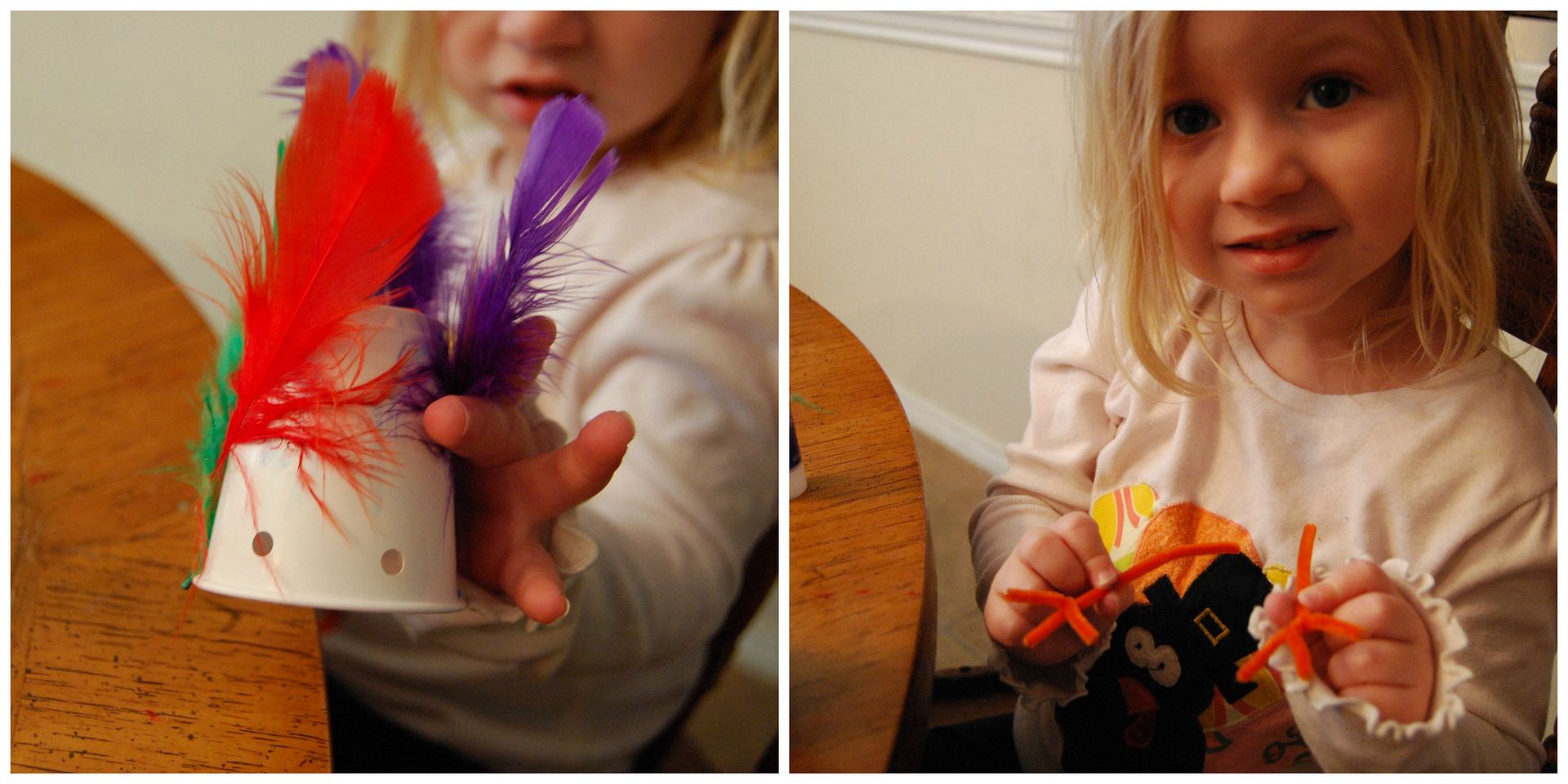 3. Have your preschooler show you where they want the legs of their bird, and punch two holes.
4. Take a pipe cleaner, cut it in half, then cut 1/3 off each half.
5. Take that 1/3 piece of pipe cleaner and wrap it around the end to look like a bird foot. Do this for both feet. My preschooler was able to do this almost completely by herself.
6. Now insert the bird leg into the hole like the picture shows, then wrap a small part around and twist to the very top of the leg to hold it onto the bird. Do this for both sides. Once again, my preschooler assisted with this part, too.
7. Preschooler hands are perfect to stick into the cups and make their little birds into puppets!
That's it, you're done!
If you're looking for even more ideas to do with your preschooler, go check out hundreds of kids activities.