Don't you just love these soft finger loop yarns? They're so soft and nice, and I just love this pink color I found. I knew it would be perfect for a Loopy Yarn Valentine Wreath. I love making wreaths with this yarn, it's very forgiving and comes out looking so cute and fluffy. This post contains affiliate links.
Loop Yarn Valentine Wreath
Supplies:
Directions: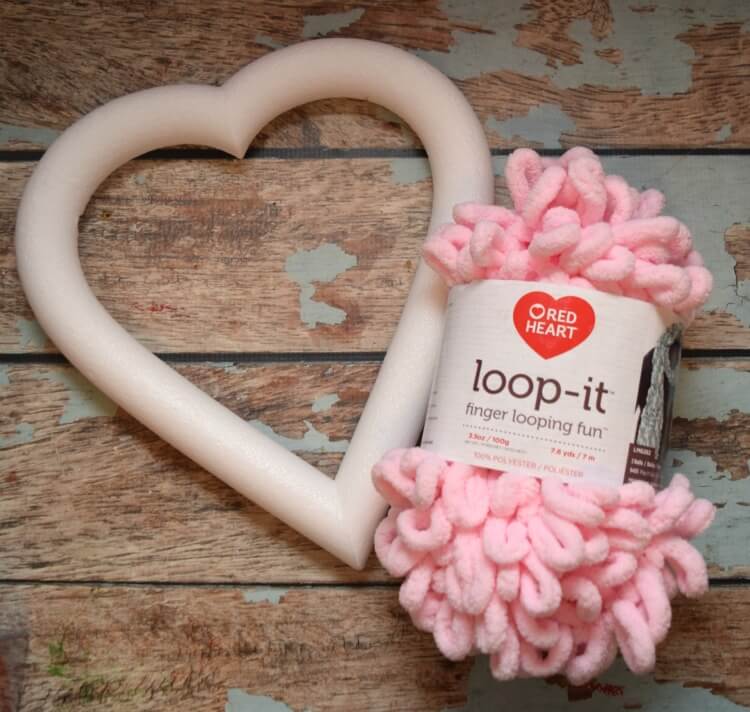 I found it easiest to start on a side of the heart instead of the points. Tie a knot around the wreath with the yarn and just begin looping it around.
Every few inches, scrunch the yarn together to fill in any holes.
Just continue wrapping and scrunching until it's completely covered. Then, tie off the yarn and hide the tail when you've completely wrapped the wreath.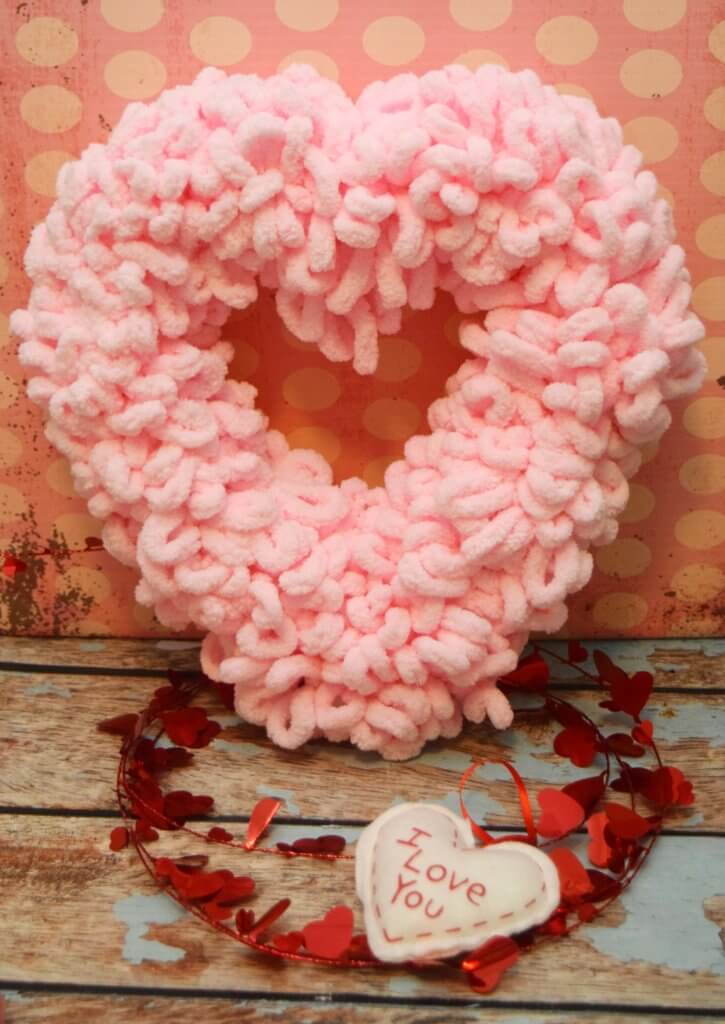 There are quite a few ways you could finish off this wreath. You could also wrap a heart garland around it, or add some heart ornament hot glued around the edges. Or you could just leave it finished with no embellishments.
I chose to add a felt heart ornament to hang down from the middle to finish it off. I simply tied the string deep in the yarn around the top middle of the heart. Make sure you do this in the front of the wreath. When I tried attaching it closer to the back, the ornament felt rather hidden due to all the loops.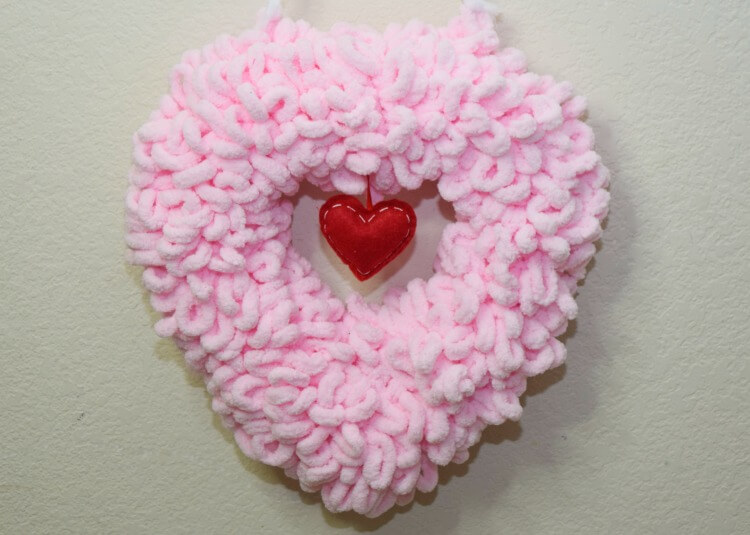 Lastly, I used about a 12-inch piece of white tulle and tied it to a loop of yarn on each heart "hump" for hanging my wreath.
That's it! You're done with your Valentine Wreath!
More Wreath Crafts
More Valentine's Day Crafts