This shop has been compensated by Collective Bias, Inc. and its advertiser. All opinions are mine alone.
Conserving and recycling are important things in our family. It's why we consistently recycle most of our trash, conserve electricity as much as possible, and why I've cloth diapered and breastfed all my kids. It's also why I love to upcycle things around our house that we'd normally throw out. Today I have a fun home decor you can do with some old battery operated Christmas lights. We're making an Easter Egg wreath!
You can check out a few other projects I've upcycled HERE.
I had both red and clear lights, but I thought the clear would go better with the Easter wreath. These Christmas lights were actually used to decorate my teenager in a Christmas parade. Then, Nate took them to work to decorate himself. It was ugly Christmas sweater day, and since he didn't have one, he wore a regular sweater and fancied it up with these. LOL!
This is an easy and quick Easter Wreath Tutorial and you can do it yourself!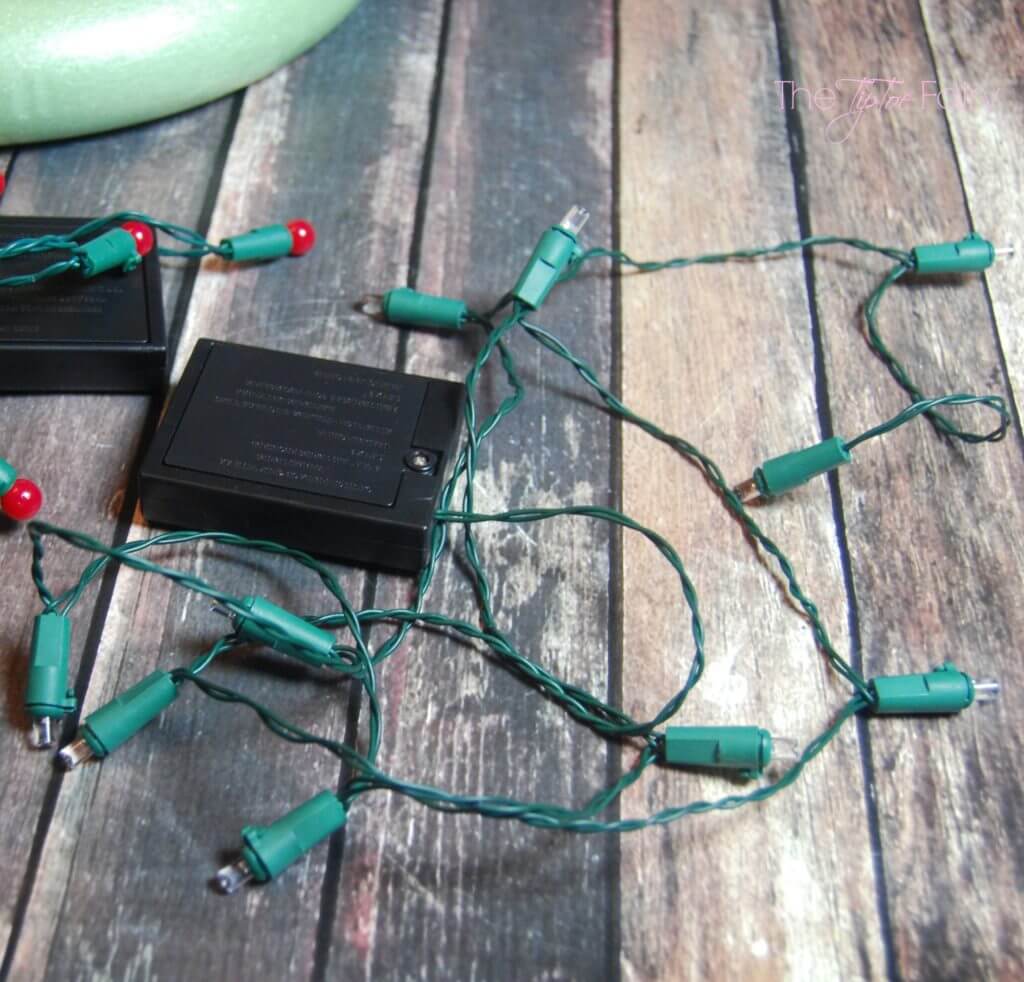 Easter Egg Wreath
Supplies
12 inch green Styrofoam wreath
2 skeins of green fun fur yarn
1 string of battery operated Xmas lights
1 zip tie
plastic or paper Easter Eggs
hot glue gun
2 yds of tulle

Directions:

Take the end of the string of lights and place it on top of the wreath and begin wrapping the skein of yarn around and around. Work your way around the wreath, making sure to put the lights around the wreath to wrap into the yarn to hide the wires.

Once you've worked your way around the wreath, you'll still have a few more lights. Just keep going around the wreath with the lights and wrapping the yarn until all the cord is covered. Tie off the yarn in a knot at the back of the wreath.

Insert the zip tie down under a lot of the yarn to make it secure.

At this point, you'll have a few inches of cord down to the battery pack. Flip the wreath over and we're going to zip tie the battery pack to the wreath. Wrap the zip tie around the battery back (make sure to leave the switch available), pull the zip tie as tight as you can, and cut the excess off.

Flip the wreath back over and position the battery back so that it's at the very bottom of the wreath, otherwise it will hang funny. Take two yards of tulle and double fold it together and tie a knot at the wreath and make a bow at the top for hanging.

Now, use a glue gun to place Easter eggs all over the wreath.
Hang your wreath and flip the lights on!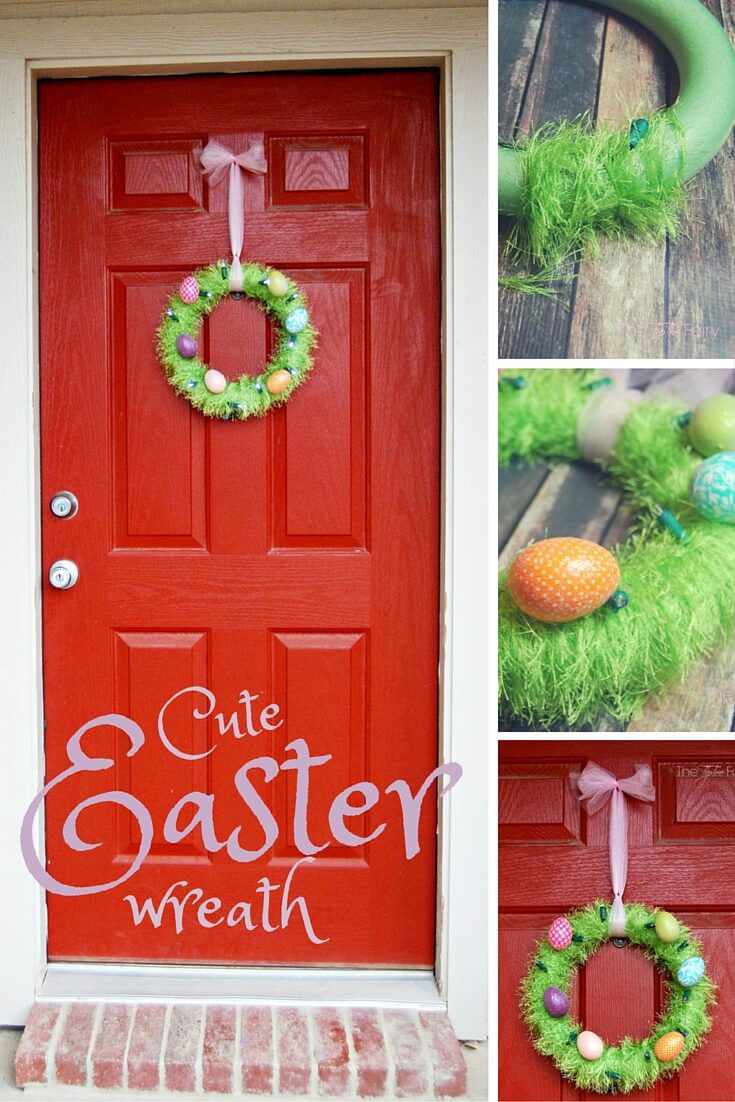 Do you have a favorite project you've upcycled or recycled?