Thanks to Lorena Canals Rugs for partnering with me. All opinions are my own.
Are you looking for the perfect rug for your baby or child's room? I am so in love with this new rug we recently received. It's from Lorena Canals Rugs, which have the most wonderful, colorful, and luxurious rugs for kids and babies. You are not going to believe this, but their rugs are completely washable — like wash in the washing machine washable!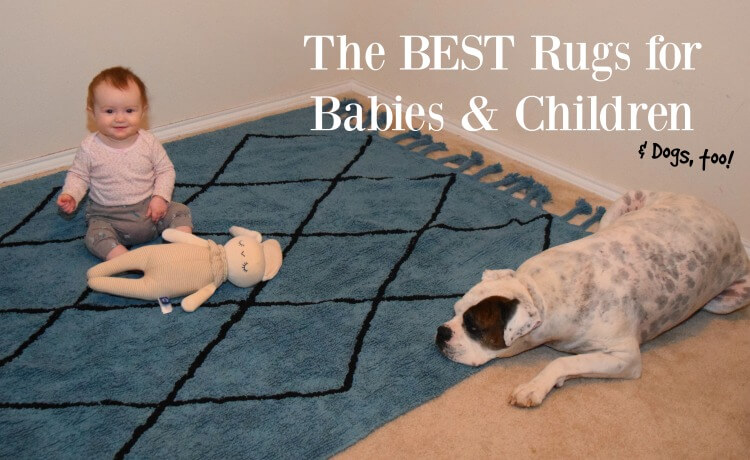 Let's face it, kids are messy, and stuff for them needs to be washable. It's what I always look for in anything I buy my kids. How easily can I clean this? When I first started checking out Lorena's Rugs, I was amazed. I couldn't imagine what kind of rug this could really be if I could just stick in the washing machine. See how easy it is to wash one of their rugs:
I was impressed. These are heavy rugs, and they are made so beautifully. There's no hard plastic backing. The rug I picked out is the Washable Rug Bereber in Petroleum. It's 100% cotton, which is something I prefer for my babies and children. It is about 5 x 7 feet. I learned that they don't make their rugs larger so that they are truly washable in a washing machine. Something bigger would not fit.
I'm still trying to figure out where exactly we want the rug. My 7 yr old just got a brand new bed, and she wanted the new rug to in her room. So, that's where it is right now. But, I love this rug so much, I might just have to sneak it out of there and put in the living room.
Not only do they have rugs, but they have baskets and other accessories to coordinate. Plus, you don't have to just use them for the kids. We are about to remove our carpet and add wood floors, and as soon as we do, some more Lorena Canals rugs will be gracing our floors. Check out a few of their selections: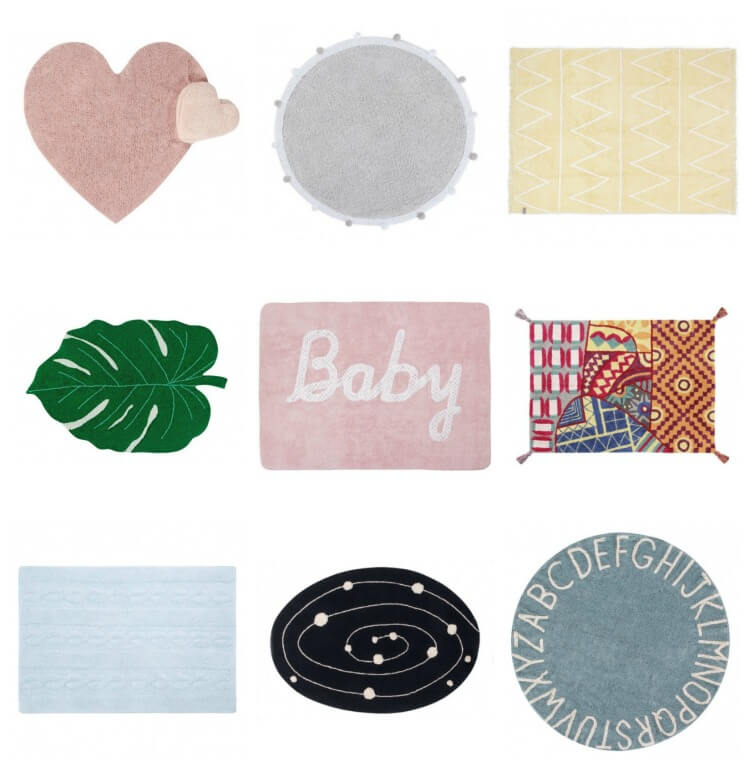 Not only are they beautiful and luxurious, but Lorena Canals rugs is committed to using natural dyes and the best raw materials for their products. In addition, they are manufactured in India without child labor, and they are steadfast in making quality rugs with safety regulations for children.
Did you find a Lorena Canals rug you can't live without?