Isn't it exciting when you can upcycle something you were just going to throw away, especially when it turns out just so pretty? I feel a bit of guilt whenever I put things in the recycling bin sometimes. So many times, I try to find ways to use some of it.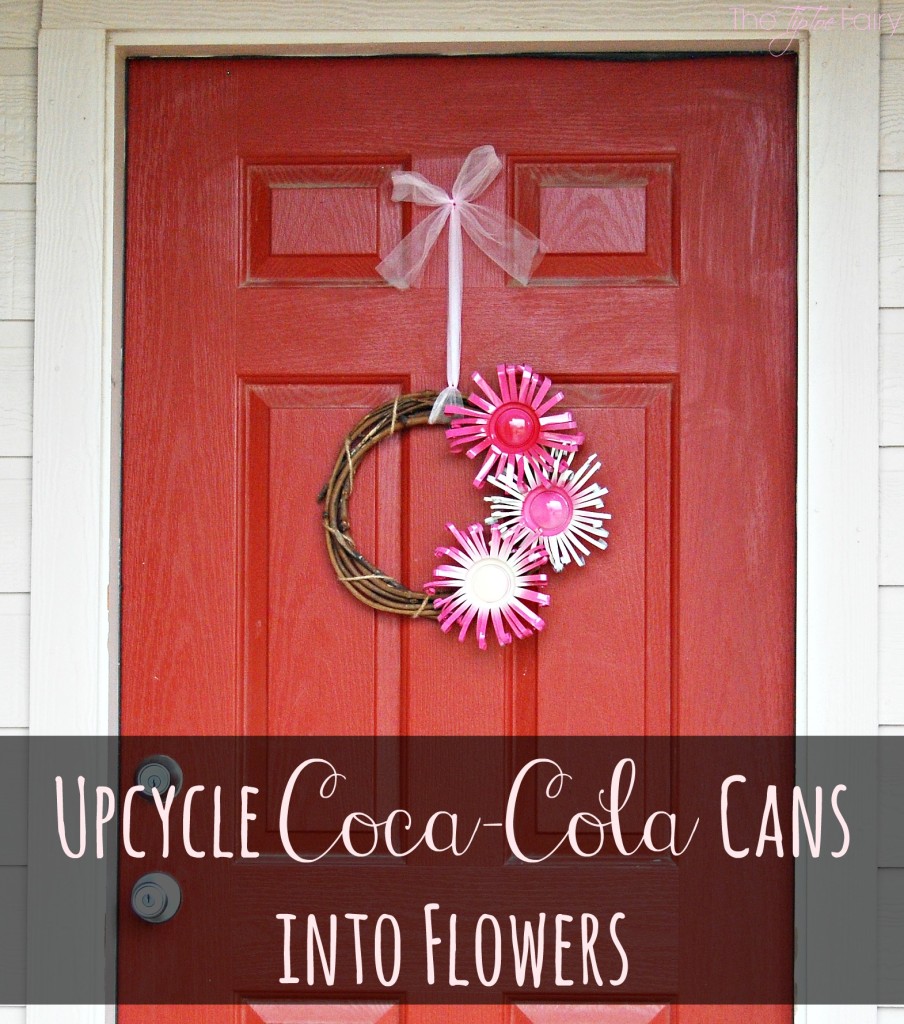 I've made Steampunk hair clips from the tabs of soda cans, doll accessories from old sweaters, and even confetti poppers from K-cups. This time I used the soda can itself to make spring flowers for a wreath.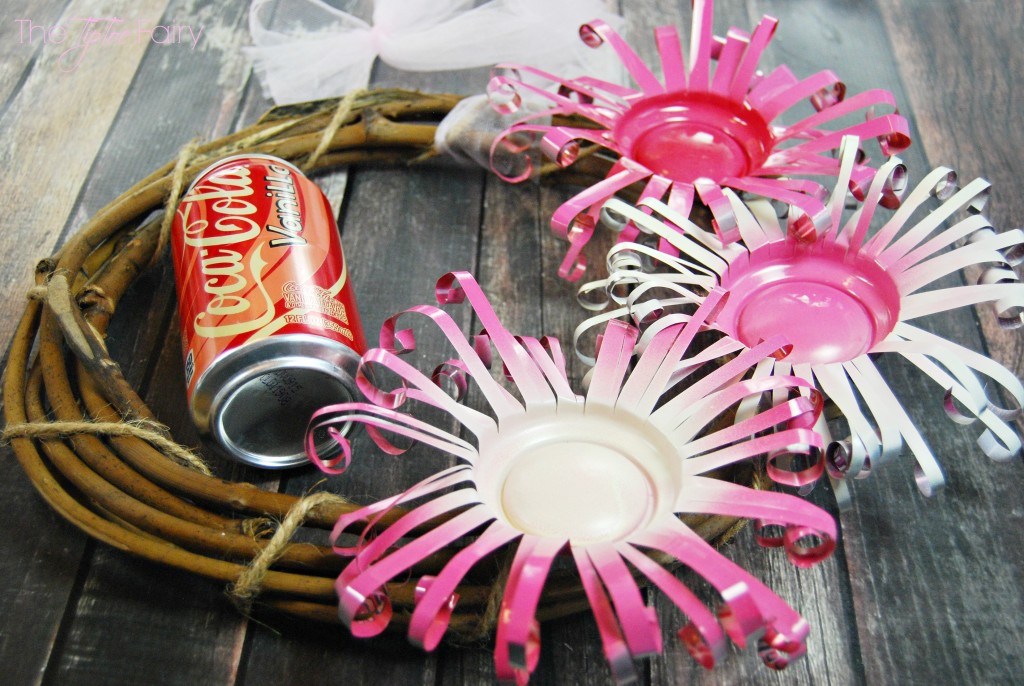 It's really fun and really easy. In fact, the flowers are so easy to make, I even made some of them while my 4 year old slept in my lap. I was trapped on the couch and needed something to do!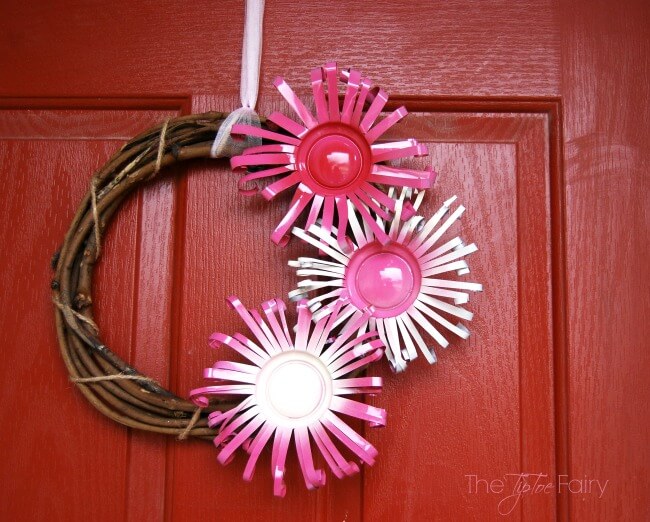 Materials:
a wreath
hot glue gun
spray paint in a few colors
empty and dried soda cans
scissors
exacto knife
pencil/pen
Directions: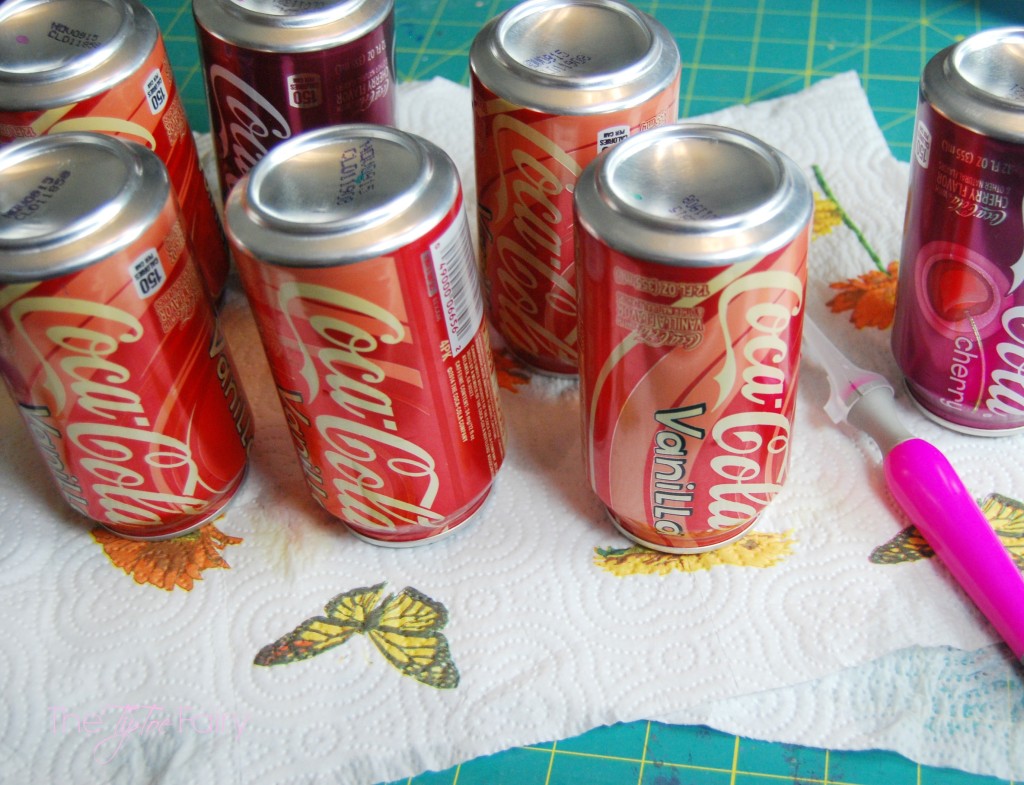 1. First, rinse and dry the soda cans.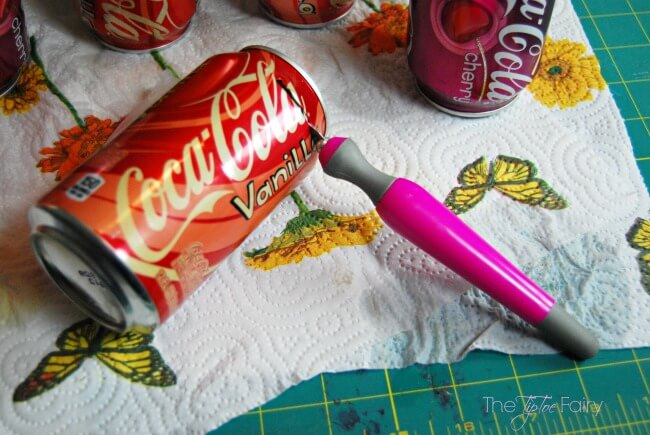 2. Next, right at that bend at the top of the can, insert an Exacto knife to make an opening so you can insert the scissors and cut it off.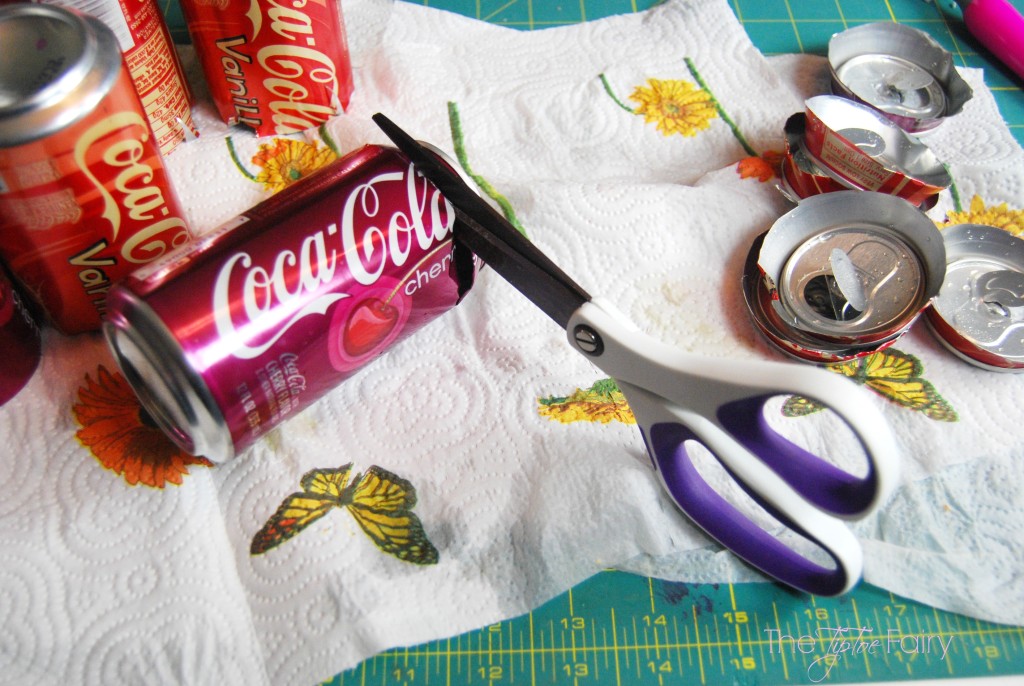 3. Cut off the top, but be careful because the edges can be a little sharp. The edges don't have to be perfect.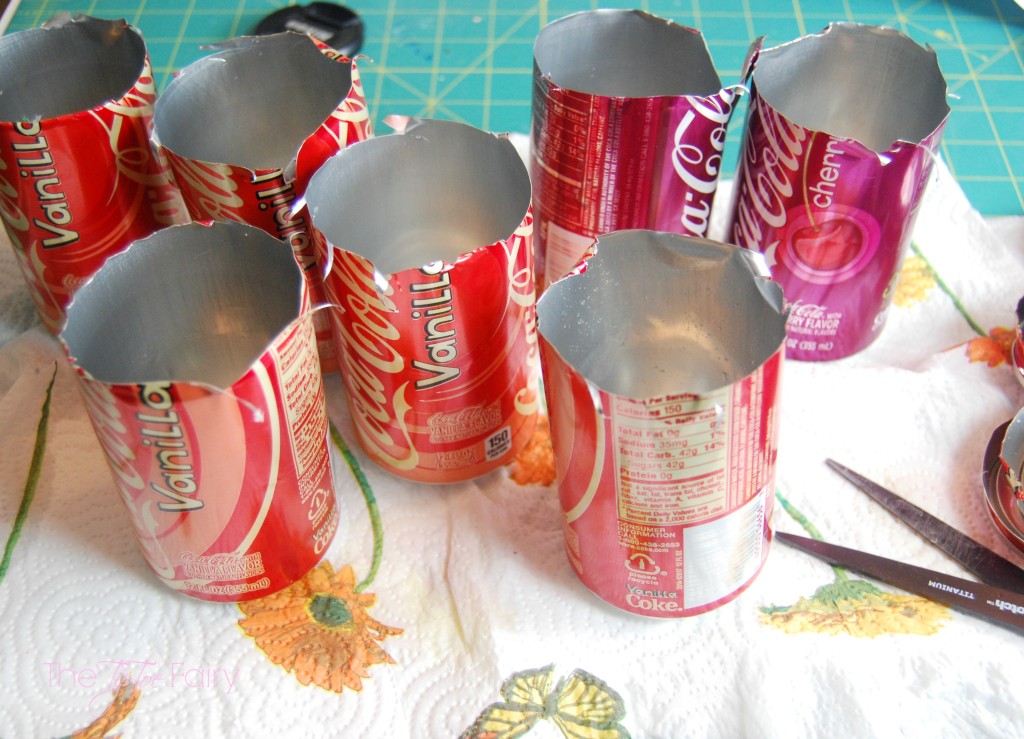 4. Make cut down to the bottom of the can about every 1/2 inch or 1/4 inch or 1/8 inch. I found I really liked the 1/8-1/4 inch size, but you can go creative here.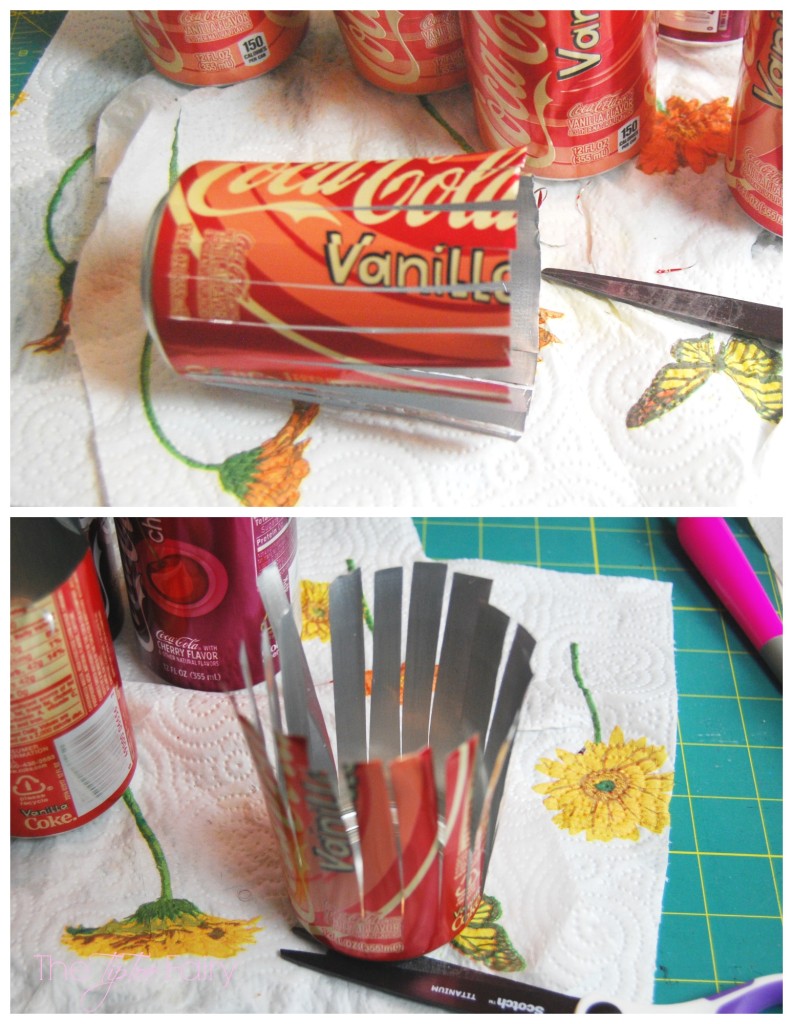 5. Then, you'll pull open the strips so the flower is flat.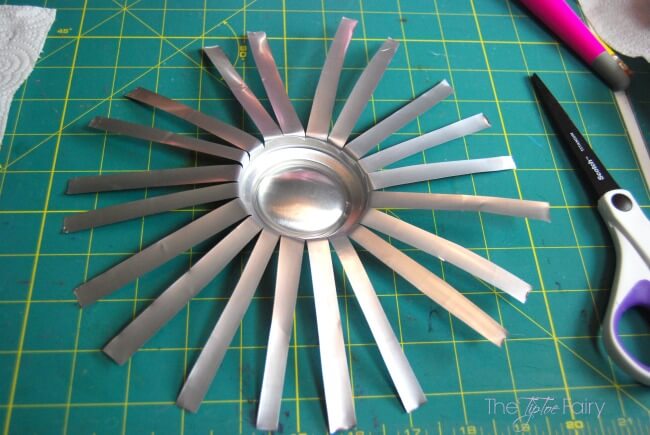 6. Take a pencil or pen and roll the edges of the flowers. This is also however creative you want to be, do it forward or backwards, just a little or a lot, etc.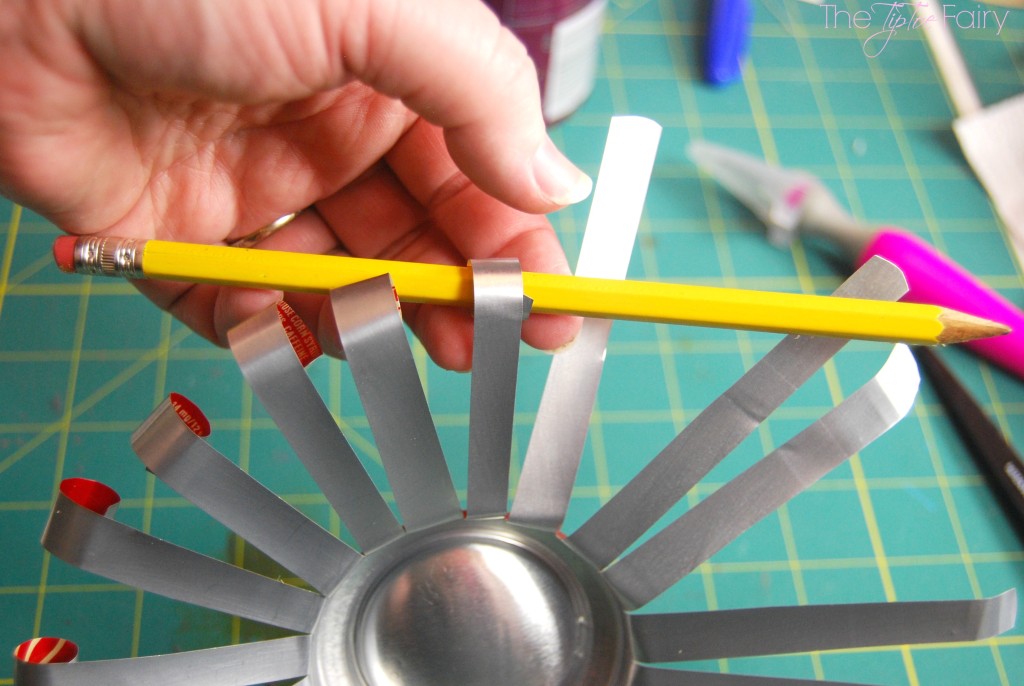 7. Once you're happy with the shapes, take them outside and spray paint them. I spray painted the whole flower and then used a different color to do the center part. I liked the way the paint would mist up onto the petals a little. Then, give them a few hours to dry in the sun.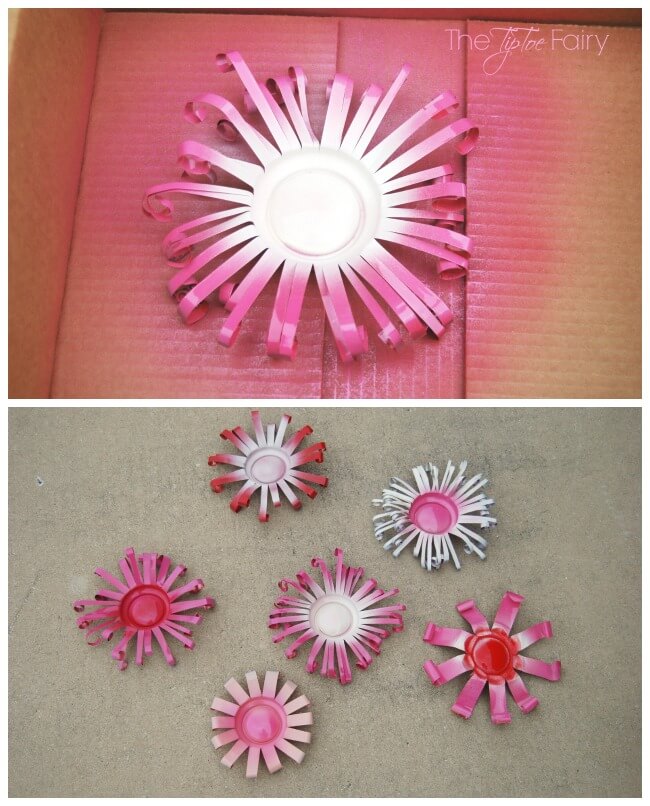 8. Bring them in, and decide how you're going to make that beautiful wreath. Then, hot glue the flowers in place.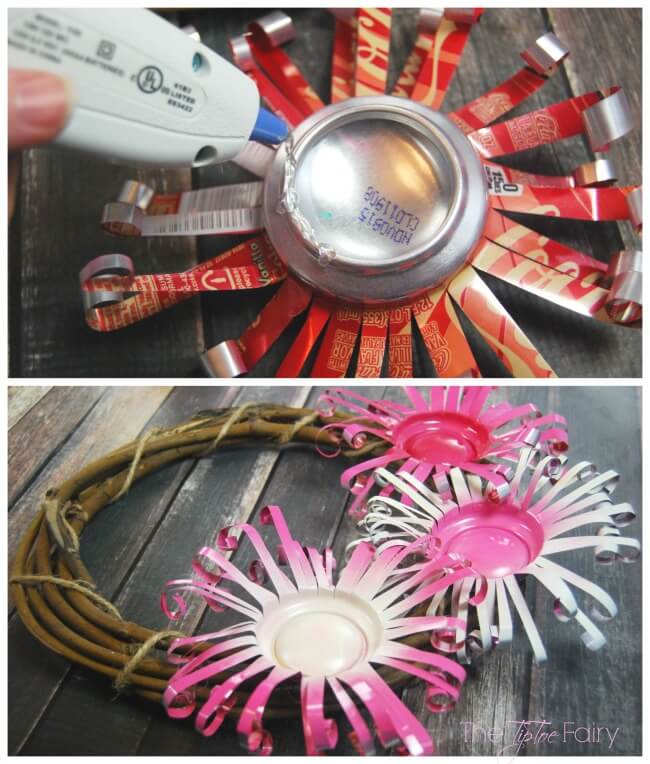 9. Add a ribbon or tulle tie and hang your wreath.
I am so happy with how these came out, I can't wait to make more. The wreath I used I found at the dollar spot at Target, and while I was there, I found these two little white accent wreaths as well. I can't wait to make something else for them out of cans.
If you liked this idea, check out these other upcycled craft tutorials: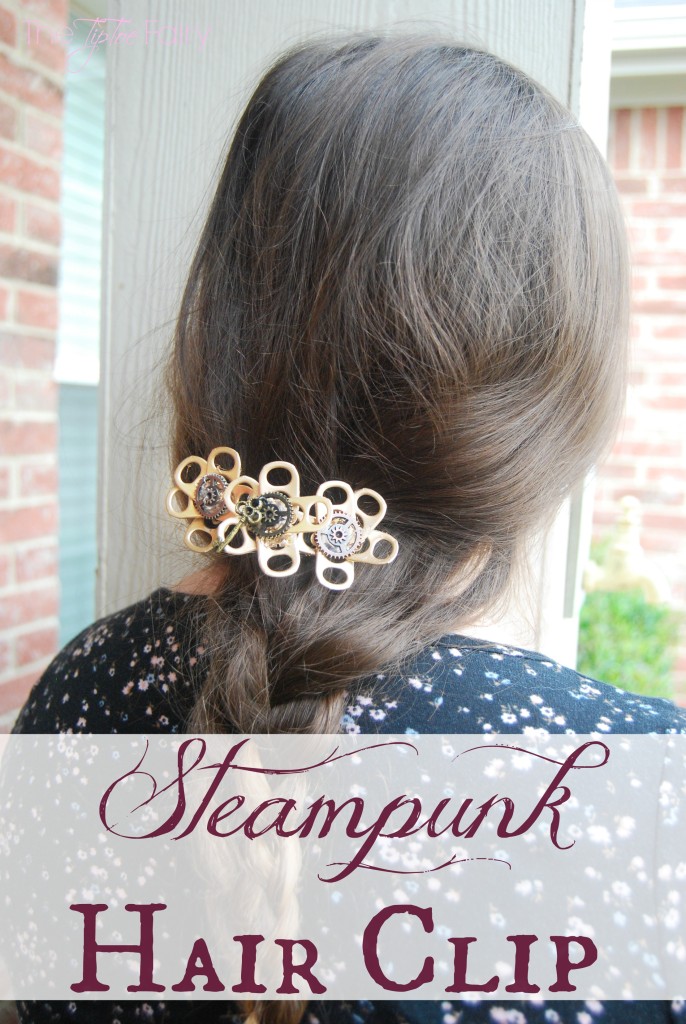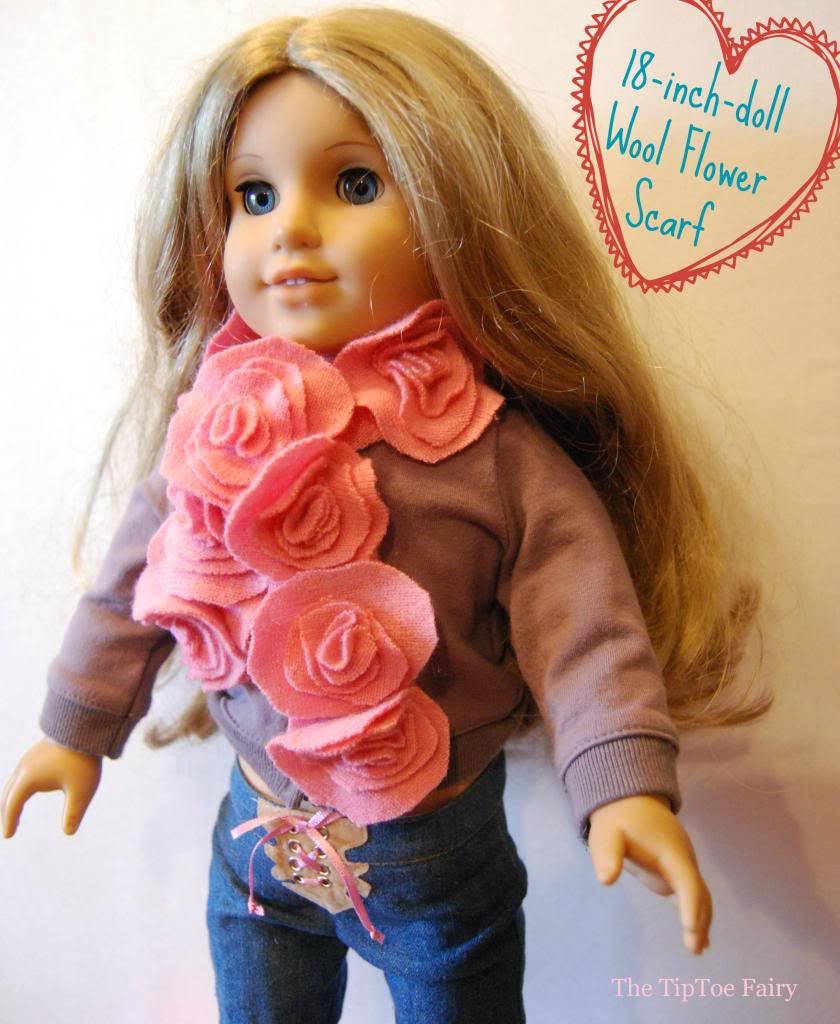 Do you make any upcycle crafts?