This post contains affiliate links.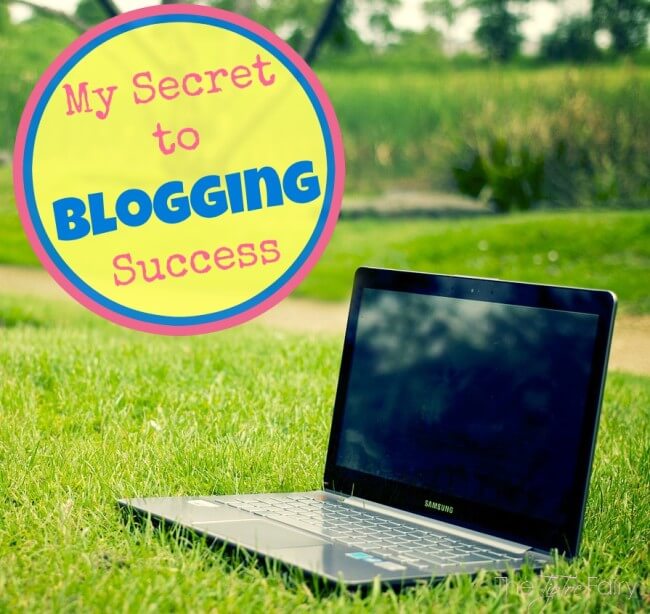 Are you a blogger? Do you struggle with time management when it comes to blogging? It can be incredibly time consuming to maintain your presence on social media when it comes to your blog. Who has time for all that when you have 3 kids, a husband, and a neglected house? I discovered something that makes blog promotion so much easier.
My secret to blogging success is CoSchedule! I've tried other social media platforms, but this one has the shortest learning curve. It's just a snap to use, especially if you've already used an editorial calendar.
When you sign up for your free trial for CoSchedule (no cc required!), you immediately link your blog. Since I have a WordPress blog, CoSchedule automatically added a plugin to my blog.
This plugin is an editorial calendar, but even better. You can see your blog posts, move things around, and easily add social shares on the calendar. The plugin also integrates into the post editor, so you can even schedule all the social shares directly at the blog post level. How easy is that?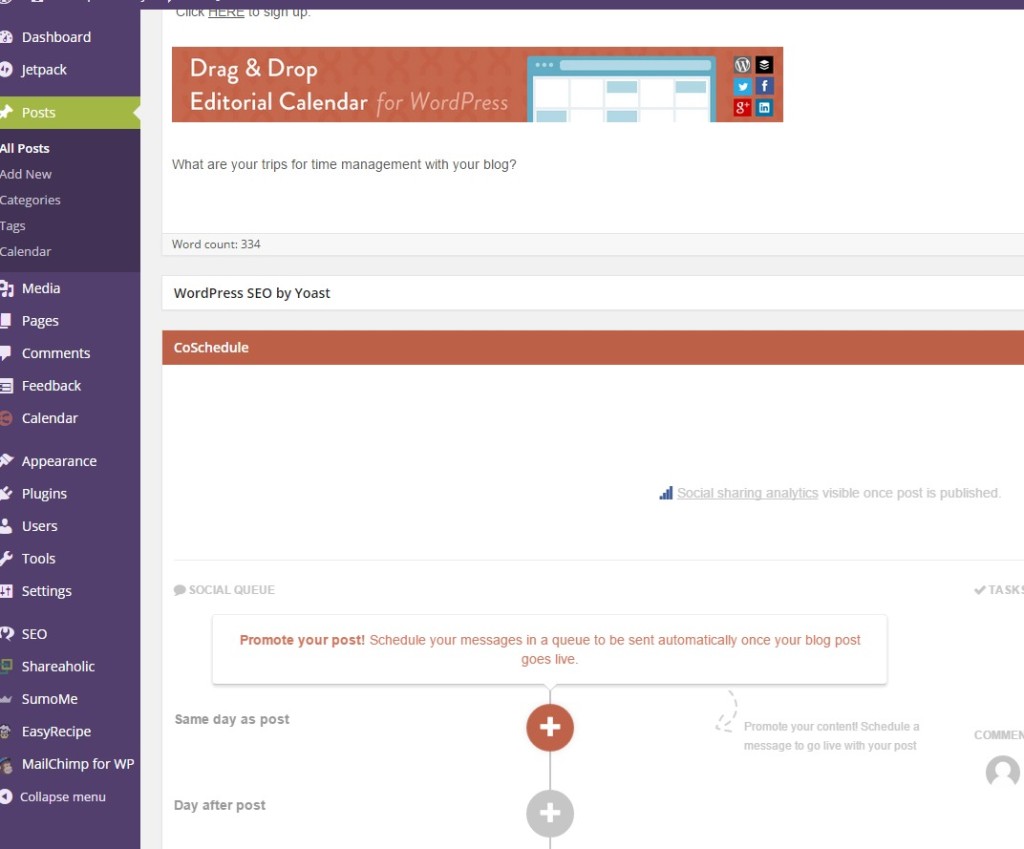 One of my favorite things about CoSchedule is that you can add Facebook groups to the social sharing schedules. For example, I'm in a group called Just Desserts, so when I whip up a delicious dessert recipe, I can automatically schedule a post to go directly to Just Desserts. I can also add social shares for popular posts from previous months and even years. In the example below, I'm scheduling out social shares for a hugely popular post I made last year – Homemade Bubblegum Ice Cream. I can easily set the date, time, which social media, and even choose the picture.
I've read a lot of advice from big bloggers who have huge social media followings with hundreds of thousands of Facebook fans, and they recommend sharing multiple times a day, every few hours, on your Facebook page and Twitter to engage fans. I've tried doing it myself, but it can be so time consuming.
However, with CoSchedule, you can plan days, weeks and even months in advance. I spent one day scheduling posts for the entire week, and I'm done! Here you can see all the posts I've scheduled for Twitter, The TipToe Fairy Facebook page, and several of the Facebook groups I'm in. It's just that easy!
You can also view your top posts for the month, year, all time, and more. From this page, you can see which posts are doing well on social media. You can also see which top posts have social shares coming up, and you can easily schedule posts with the "Share Post" button.
This plugin will save you so much time, you won't believe it! Are you ready to give it a try? Try it for 14 days, and you'll be amazed you ever lived without it. I know I was! Check out the video below to see how it all works. Then, click HERE to sign up.
What is your biggest tip for blogging success?