I am a member of the Collective Bias® Social Fabric® Community. This shop has been compensated as part of a social shopper insights study for Collective Bias and its client.
We love to have a family movie night at our house. But, it can be hard to find the time with my oldest daughter so busy now that she's in high school. However, the Great Icepocalypse of 2013 hit us last week. Schools have been closed, and we've been stuck at home since last Thursday. Thankfully, I had a day of warning, so last Thursday on the way home from picking up my preschooler, I stopped at Walmart to pick up some extras to tide us over. While I was rushing around, I realized this was the perfect time for family movie night! So, we headed over to the movie section and picked up The Smurfs 2. Woohoo!
As I headed back over to the mass hysteria in the grocery department, I quickly planned a meal of Tyson Honey Batter Dipped Chicken Tenders – my kids LOVE them – along with homemade french fries. And what makes chicken tenders extra fun? Why, homemade dipping sauces, of course! My husband is a dip fanatic, and I like surprising him with new ones at dinner. Who doesn't love buttermilk ranch dressing or honey mustard dipping sauce made from scratch? It always tastes so much better.
For dipping sauces, I chose:
1. Honey Mustard
2. Buttermilk Ranch
3. Balsamic Honey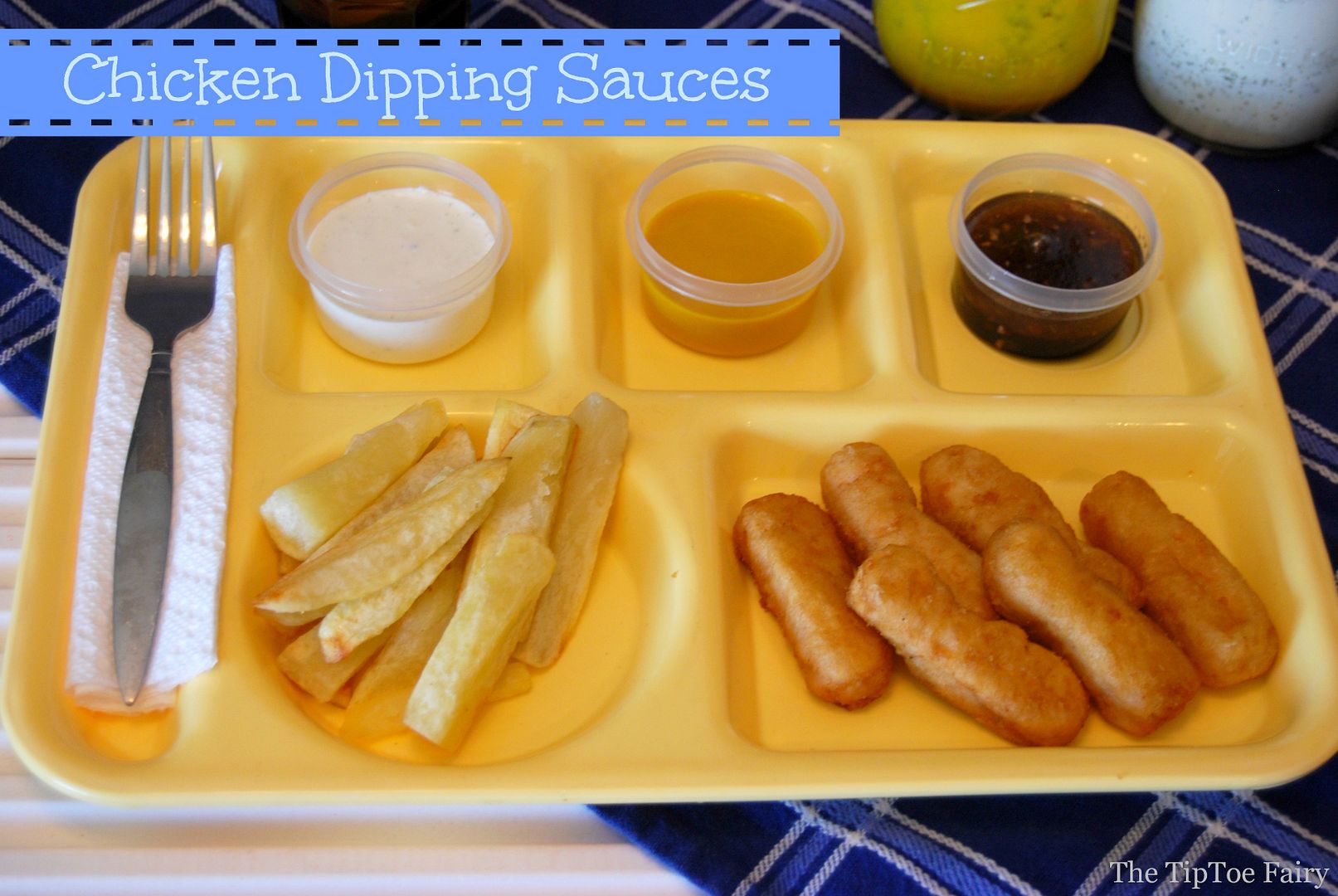 These are all super quick and super easy to make, and you probably have most of the ingredients on hand to make all three! My favorite way to make dipping sauces is in glass jars. Just throw in the ingredients, screw the lid on, and shake until well mixed.
Honey Mustard
4 tbs yellow mustard
2 tbs honey
1 tbs water
Add all ingredients together and mix until well combined.
Buttermilk Ranch
1 pkg of ranch dressing mix
1 cup of fresh buttermilk
8 oz sour cream
Add all ingredients together and mix until well combined. Keep in the fridge for 30 minutes before serving.
Balsamic Honey
1/4 cup olive oil
1/4 cup balsamic vinegar
1 tbs honey
1 tsp garlic, minced
Add all ingredients together and mix until well combined.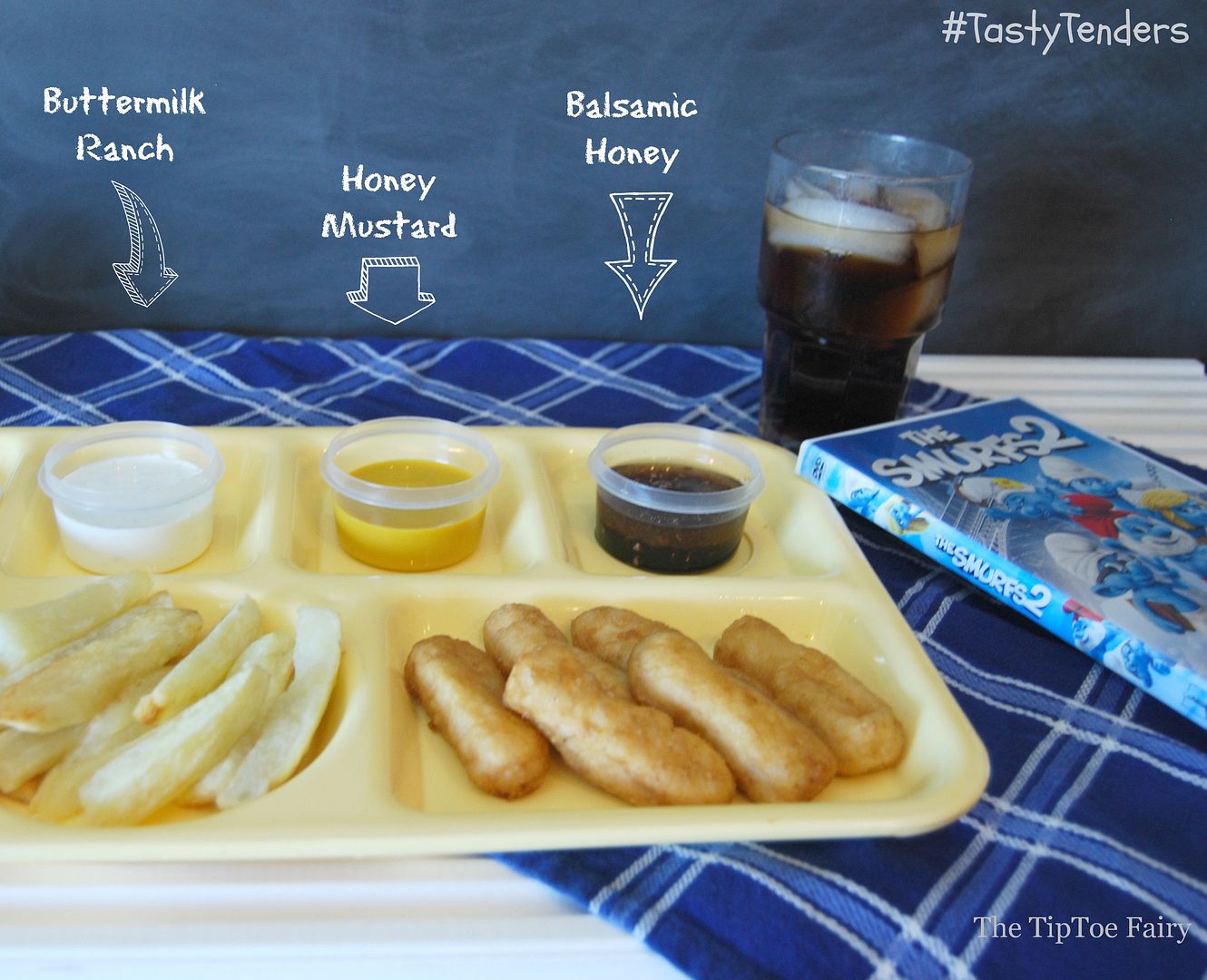 Dinner was a big hit! They loved the dipping sauces! The kids all loved the Buttermilk Ranch sauce with their Tyson honey tenders. My husband's favorite was the Balsamic Honey dip. I think my fave was the Buttermilk Ranch, too. It was so deliciously creamy and just the right consistency.
After dinner, the sleet really started coming down! Thankfully, all of us were home. I popped some popcorn while the kids and my husband grabbed pillows and blankets for a cozy and comfortable evening of The Smurfs 2.
It was a totally cute movie! My kids are still talking it. My three year old keeps asking me when we can watch "the blue people" again. LOL