This Cheesy Hot Bean Dip is perfect for an appetizer before a family holiday dinner, especially if you're doing the Christmas Tamale Dinner like we do. It's also a wonderful dip to serve when you're having a board game night. This shop has been compensated by Collective Bias, Inc. and its advertiser. All opinions are mine alone.
At Thanksgiving we always have the traditional big turkey dinner with our secret family recipes and all the sides. My mom makes an amazing meal, and I'm in charge of the desserts. However, the men in my family do not like turkey. This post contains affiliate links.
Tex Mex for Christmas
So to please the guys on Christmas, we usually have a Tex Mex meal with enchiladas, tamales, tacos, and more. This year I'm going to bring my out-of-this-world Cheesy Hot Bean Dip for some delicious party food.
This has quickly become a family favorite. What I love is that you can spice it up or down by adding less or more Tabasco. Not all of us can take the spiciness!
How do you make Cheesy Hot Bean Dip?
This recipe is perfect to go with so many things. You can make finger foods like taquitos and flautas for dipping. Tamales are great, too. Or, just a big bowl of tortilla chips.
This is also a great dip to put on the table during a board game night, which is often what we do after the Thanksgiving meal. We aren't big fans of football (except for grandpa), and we avoid going in person to the Thanksgiving "Black Friday" Deals — we do that shopping online. So instead, our family plays board games all day.
One of our favorite games for the after Thanksgiving meal is Bezzerwezzer. If you love trivia like we do, you might love that one. If you're looking for more fun game ideas, here are Our Favorite Family Card Games!
The easiest method is with an electric mixer. Just throw in all the ingredients and mix until well combined. If you don't have an electric mixer, just do it by hand. Then, pour it into an 8 x 8 or 9 x 9 pan.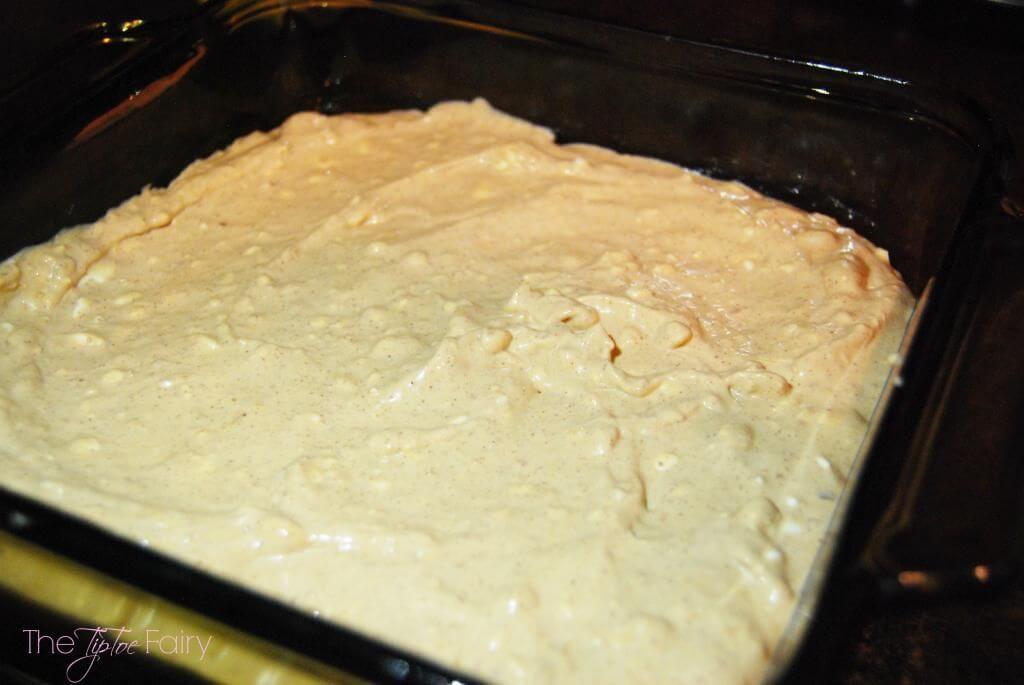 Cover it with a generous amount of cheese. This is one of those you don't want to skimp on the cheese. I like to use a colby jack or cheddar jack cheese for this part, but most shredded cheeses would work such as cheddar, colby, monterrey jack, or even pepper jack would work.
Bake it for at least 15 minutes. You can go longer if you like the cheese to be bubbly and brown. I don't like it browned. I like it just melted, so I pull it out just when it's starting to bubble.
Then it's ready to serve, right out of the oven. Your guests will love it and beg for the recipe.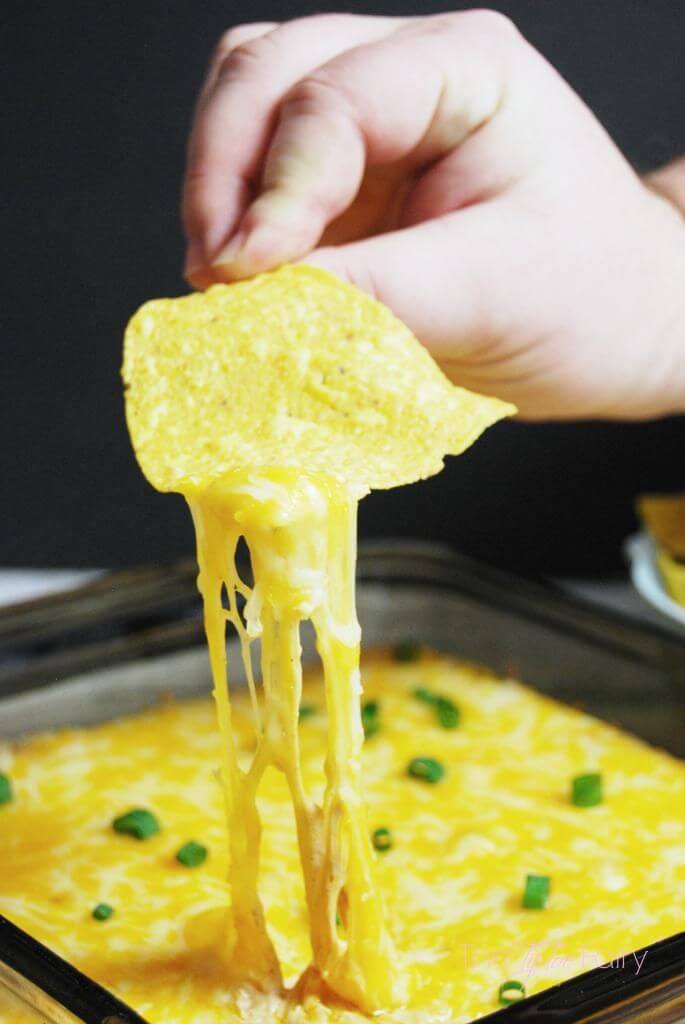 Can you make cheesy hot bean dip ahead of time?
Yes and no. You can make the base up a day ahead or hours ahead and have it ready in the fridge. But, you'll need to melt the cheese just before serving. Otherwise, the cheese will be hard.
Looking for more dip recipes?
Here's a few you might enjoy:
More Tex Mex Recipes you'll enjoy
If you like this recipe, you might just love one of these:
An easy Tex Mex style bean dip full of deliciousness!
Ingredients
16 oz container sour cream
8 oz cream cheese, softened
1 can of bean dip
1 package of taco seasoning
1-2 tbs dried chopped onion
1-2 tsp Tabasco
16 oz shredded cheese
chopped green onion
Instructions
Preheat oven to 350.
Mix sour cream, cream cheese, bean dip,Tabasco, dried onion, and taco seasoning until well blended.
Pour into baking dish (I use 8 x 8 size).
Cover with shredded cheese.
Bake until cheese is bubbly - about 15 minutes.
Remove from oven and sprinkle chopped green onion.
Serve.
Notes
You can totally skip the Tabasco or just use half. It's up to you how much hotness you want to add to the dip. When I make it for the kids, I often leave it totally out.