This post contains affiliate links which may provide compensation to me. All opinions are my own.
One of my family's favorite meals is taco night. Well, it's probably THE favorite around here. The only one who doesn't really care for it is my oldest teen. I joke with her that she lives in Texas and has an open hatred for Tex Mex and Mexican food.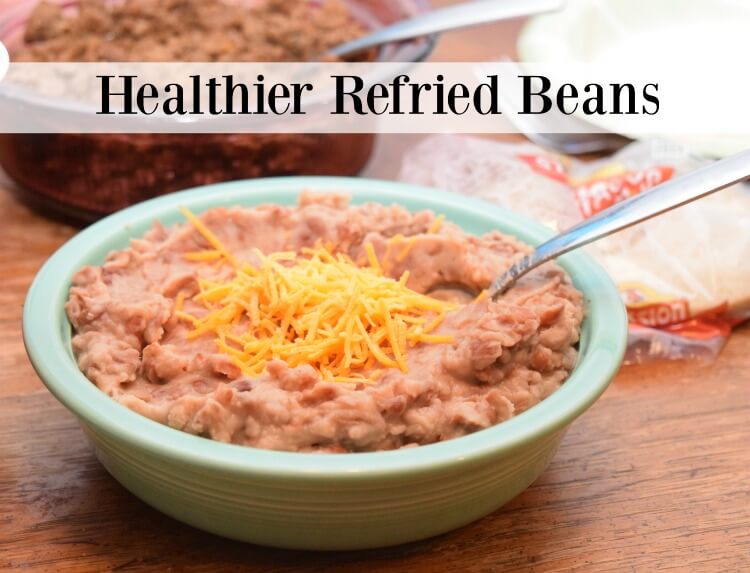 When we have taco night, I usually make rice and refried beans to go along. My youngest and I both like to make bean burritos to go with our tacos.
I like to make a healthier version of refried beans because traditional refried beans are usually full of salt and lard. I also like to make them quick and easy because traditional refried beans usually requires you to boil them on the stove forEVER. I am terrible at doing this. I have burned pinto beans so many times I don't want to even tell you. It is the one thing I'm well known for in this family.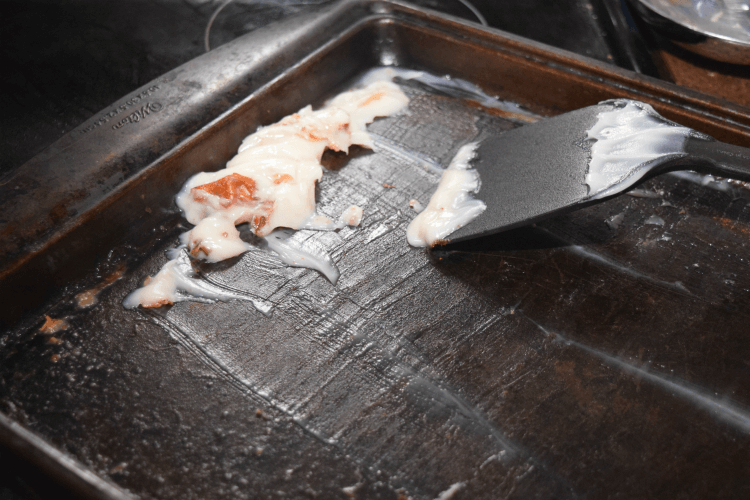 I put a tiny bit of bacon grease in my pinto beans when I make these refried beans. Whenever I make bacon, I always save the bacon grease and freeze it. I cool it down and then fill a ziplock bag with bacon grease. Then, I lay it flat in the freezer. It lasts forever, and when I need to add a bit to a dish, I just break off a small amount in the ziplock bag and toss it in to flavor something.
Now if you want to make these easy refried beans immediately, and you don't have any bacon grease you can do one of two things. I do both of these in a pinch when I'm out of bacon grease. I either #1 just toss a raw piece of bacon into the beans to boil with them and cook for flavoring OR #2 if I don't have any bacon, I'll toss a piece of ham (like cold cut ham) into the beans to flavor.
First, I don't have time to use dry beans. This takes way too long, and I am never this prepared. You have to soak them and blah blah blah, and like I said, I burn the beans when I use dry ones. I want dinner on the table in 30 minutes, so I use two cans of pinto beans. I buy just regular cheap store brand cans of pinto beans.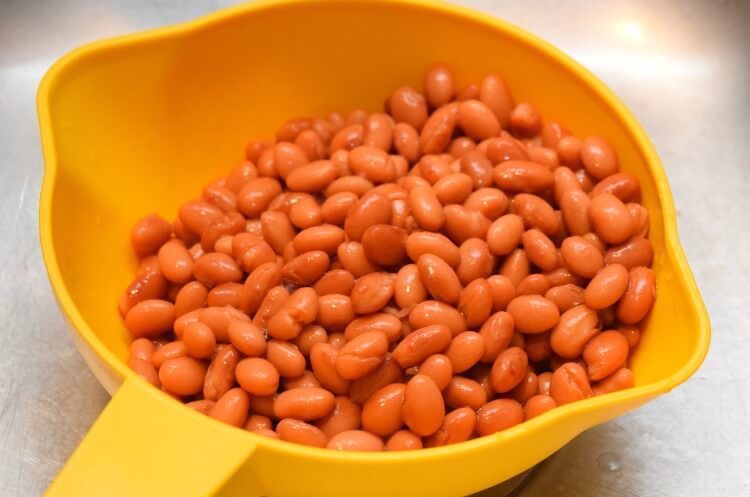 Take the pinto beans and pour both cans in the collander. Even though they are regular pinto beans, they still have some flavoring on them, and my family HATES it.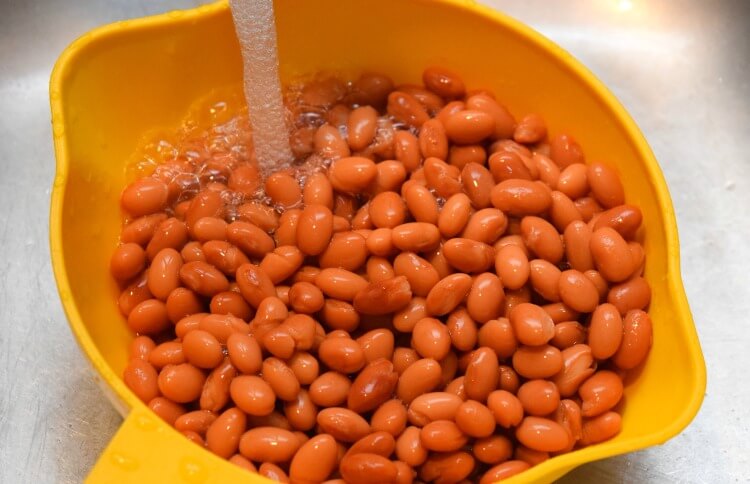 It doesn't matter what brand I buy, if I don't rinse the beans, they hate the taste. So, I rinse them in cold water for a good minute or two until there are no more bubbles.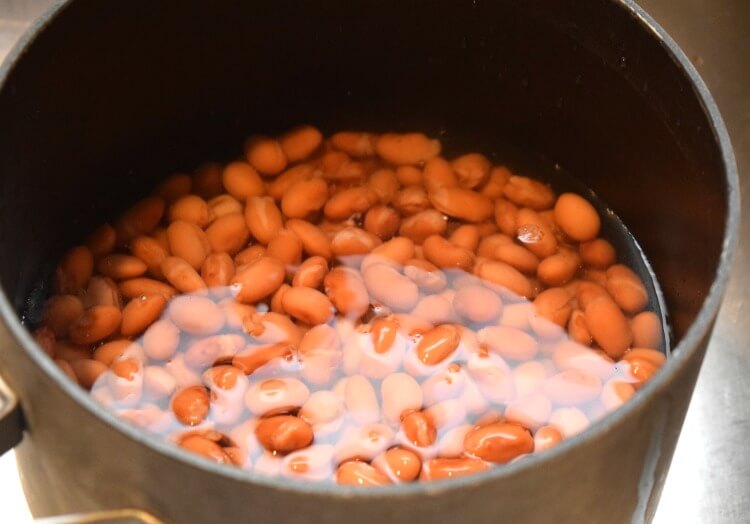 Then, I add them to a 2-3 qt sauce pan and add water to cover them completely. I add a dash of garlic powder and about a teaspoon of bacon grease (or a piece of raw bacon or a piece of ham). Don't add too much water or it will take forever to boil down.
Next, I turn the fire on high and let them boil down while I'm cooking everything else. Stir them occasionally just so the bottom doesn't burn.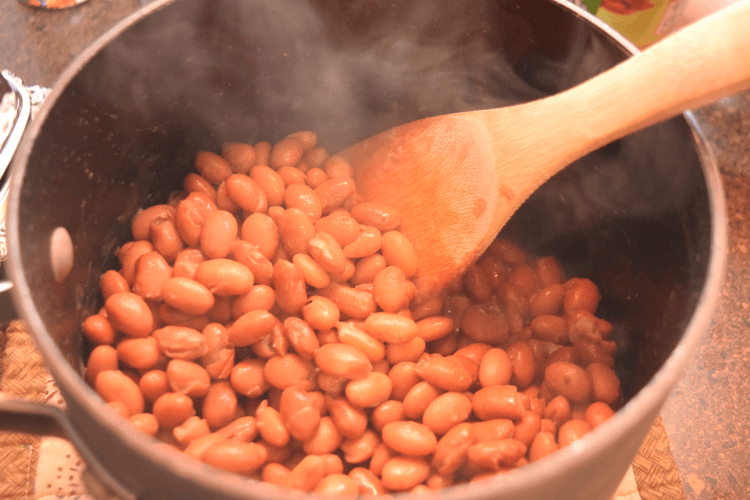 When the water has boiled down to just below the top layer of the beans, usually in about 10 minutes or so, remove them from the fire.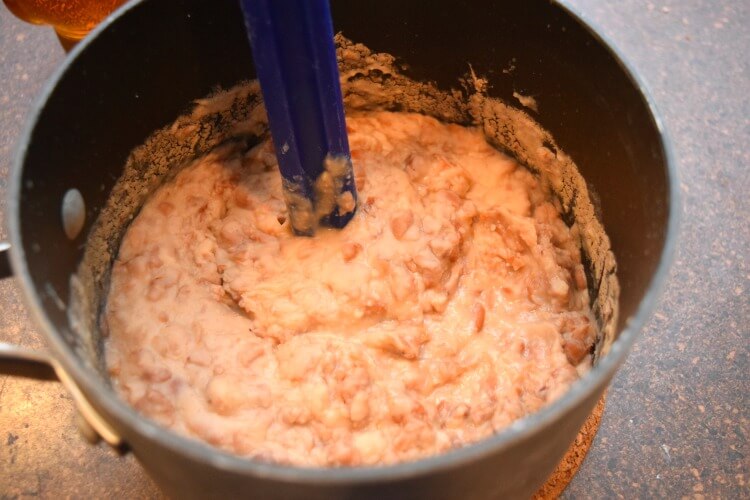 They might look like they have too much water, but don't worry. The beans will soak it up and make perfect refried-looking beans.
You can mash them one of two ways. I like to use a potato masher so they aren't totally smooth. If you prefer smooth and whipped-like refried beans, use an immersion blender (this is one I have and love). I have done this many times, but my family prefers the potato masher, so that's what I do.
Print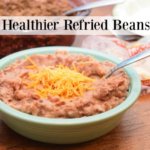 Healthier Refried Beans
---
2

cans pinto beans, drained

1 teaspoon

bacon grease
water
---
Drain pinto beans and rinse thoroughly.
In a sauce pan, cover with water, to about an inch above the beans.
Add the bacon grease and turn on high.
Allow beans to boil down for about 10 minutes, stirring occasionally.
Remove from fire, and smash with a potato masher or whip them with an immersion blender.
Serve immediately.
Recipe Card powered by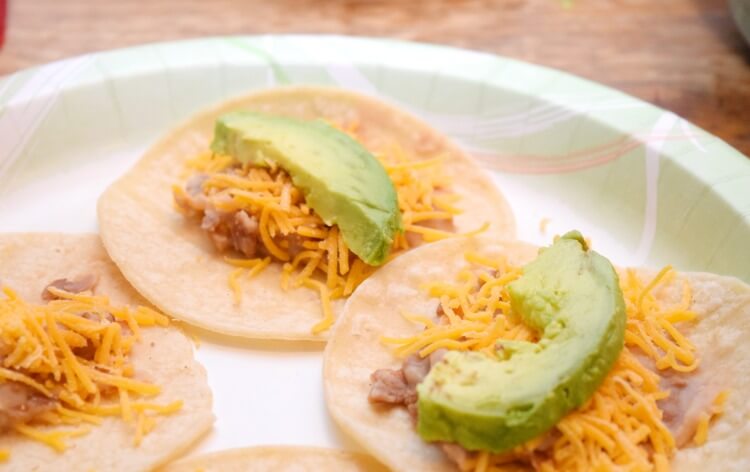 Your family will devour these, and they take less than 15 minutes to make! They taste like restaurant style refried beans, and are so much better than ready made refried beans out of a can.